Integrated Experiences
Instantly connect everyone to everything
What are Integrated Experiences?
The power to deliver Integrated Experiences
to your customers and employees
When you combine Data Readiness, Pervasive Connectivity, and User Engagement to weave together customer information from across your entire application ecosystem, your team can engage your customers when, where, and how the customer chooses. And a data-driven Integrated Experience that instantly connects everyone to everything creates loyalty and trust for your customers.
Why Integrated Experiences?
When you focus on Integrated Experiences, you instantly connect everyone to everything, which makes your organization more agile, efficient, and intelligent. And your now-revolutionized IT foundation ensures resiliency and prepares you… for whatever comes next.
Data Readiness
Data Readiness
With a comprehensive view of trusted, complete, and current business intelligence with the right governance to ensure security and compliance, you will:
Find, connect, transform, and aggregate quality-assured data from all global, edge-to-core data sources.
Gain a 360-degree view of your user interactions, preferences, and attitudes to cultivate an exceptional experience.
Ensure visibility of all known and unknown or unstructured data, to transform it into actionable information.

"We are using technology and global presence to enable and empower the travelers of tomorrow. We want to know each and every customer, wherever they are."
Pervasive Connectivity
Pervasive Connectivity
When you unify all your endpoints, you can move data in and out of any application, technology, or device to connect your entire digital ecosystem across on-premises and multi-cloud environments, all the way to IoT and edge devices with low-latency and massive scalability. You'll then be able to:
Create a fabric of seamless connectivity that spans your company, customers, and partners.
Break down data silos to unlock productivity and enable a holistic view of the user journey.
Leverage this comprehensive view to create a differentiated experience by responding to users' specific expectations.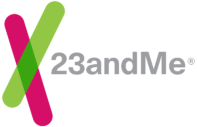 "Boomi is not just middleware to connect applications — it also connects business users and IT. It bridges those two worlds to drive business impact."
User Engagement
User Engagement
Ultimately, you need to eliminate friction from the user's experience. From onboarding a new employee to setting up a B2B ecommerce experience, you need to:
Create touchpoints and responsive custom apps that delight users and meet them where they are, whenever they want, and on whatever device they choose.
Use pre-configured options and pre-made components, intuitive drag-and-drop wireframes, application page layouts, and business rules and permissions to save time and radically reduce cost of delivery.
Be mobile ready, with no need to customize anything to deliver a mobile experience without delay.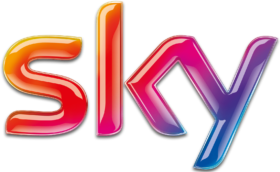 "Sky's mission is to connect customers to more of what they love. Boomi's ability to connect data, processes, and people has an extremely positive impact on the experience Sky provides its 12 million UK customers."
Why Boomi?
The Boomi AtomSphere Platform accelerates and simplifies your ability to unify data, systems, applications, processes, and people globally. When you deploy the 100% cloud-native, low-code, AI-powered, secure, and scalable Boomi AtomSphere Platform, you'll make Integrated Experiences a reality.
What are you waiting for?
We have more than 65K passionate community members with more than 30K certified experts. See how approximately 20,000 customers+ customers worldwide are winning with Boomi.
Resources
Integrated Experiences resources
Our over approximately 20,000 customers+ customers span across all industries – from research/education to technology to healthcare, see how they
instantly connect people to what they want and reduce manual work through Boomi's low-code integration platform.