Instantly Connect People to What They Want
A 2020 Gartner Enterprise iPaaS Magic Quadrant Leader
For the 7th consecutive year, Boomi is positioned as a Leader by Gartner
Instantly Connect People to What They Want
A 2020 Gartner Enterprise iPaaS Magic Quadrant Leader
For the 7th consecutive year, Boomi is positioned as a Leader by Gartner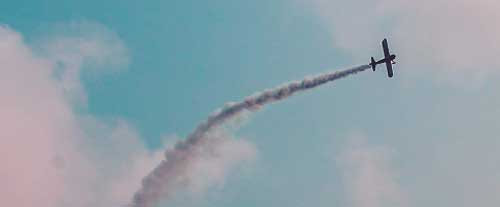 LEARN KEY INSIGHTS ON MIGRATION
Migrate Mission Critical Apps to the Cloud Quickly
Achieve always-on, always-connected business continuity with the elastic flexibility and scalability of the cloud.
Learn How to Respond and Thrive in the New Normal
Rapidly adapt to new requirements now while setting the stage for a better tomorrow.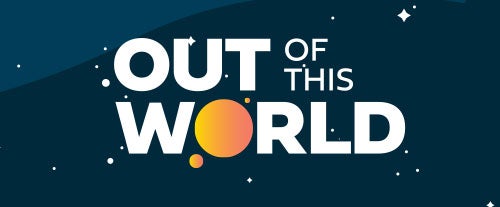 Out of This World 2020
Join the global Boomi community, business, technology, and industry thought leaders for an interactive series that will shape the future of customer experiences.
12,000+ Customers Are Winning with Boomi.
You're in Good Company.
Customers world-wide use Boomi's market leading platform to increase revenue, reduce IT spend, elevate customer, partner,
and employee satisfaction, and drive efficiency across their ecosystems.
Strategic Outcomes
We Get You to Your Destination Faster
As an iPaaS leader and pioneer with 24,000 certified experts, and a growing, passionate community – we understand the market. Whether you're looking to unify data or achieve your business initiatives faster, we'll help you get there.
Connect

Say yes to faster, simpler and more efficient integration between business units, customers, and partners. Unify data and applications across your hybrid IT landscape to break down silos and boost productivity.
Transform

Deliver more satisfying experiences by improving quality and speed of interactions. Change how business and IT functions work together, and create new ways of working with external stakeholders.
Modernize

Effectively capture value from your existing applications and data while cutting development time from months to weeks, reducing costs, extending investments, and streamlining processes to introduce new applications.
Innovate

Drive more revenue growth by innovating new products and services, experiences and business models that capture more share of wallet. Easily plug emerging technologies into your business and accelerate revenue growth.
The Boomi Platform
Your Integration Platform for the Future
As a market leader in Gartner's Enterprise iPaaS Magic Quadrant for 6 years, we've helped solve the needs of our customers with end-to-end capabilities – including data discovery, application/data integration, API management, data quality governance, B2B integration, low code app development and more.
Launch Your Journey
with Boomi Training
and Certification
Complete your missions, earn your badges,
and have fun while learning the Boomi Platform.
The Power of a Unified Platform
How Can We Connect You?
Boomi's customers have instantly connected to 1500+ endpoints, breaking down data silos and making integration simple and efficient.
"Our value from Boomi and Snowflake is enhanced because their strong partnership benefits everyone involved - we're all able to collaborate and drive forward better solutions for our business users and end customers."

-Dr. Scott Underwood, Sr Manager of Business Intelligence, Cooke Aquaculture

"In the next five years, there's no doubt this concept of the Smart Campus will become a reality for many in Australia and abroad...QUT aims to be at the forefront – we are already looking at how to connect parking spaces, trash cans, air-conditioning units and other day-to-day devices so that we can use the data for full visibility across the entire university, which in turns helps us improve the student experience."

-Scott Lawry, Associate Director for Solution Design and Delivery, Queensland University

"We have to make everything more flexible and scalable to keep adapting, and using Boomi helps us do this."

-Svein Egil Klungtveit, Advisor, Stavanger
Mission Control for Delivering Integrated Experiences
From evaluation, through implementation, and accelerating transformation, the Boomiverse community is your hub for enabling your users to instantly connect to what they want.