Workfront turns to Boomi to improve its customer support, bringing far greater speed to its workflows and higher quality data to its reporting and analytics.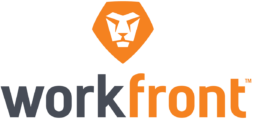 Industry and Market
Software
Key Integrations
Salesforce
NetSuite
Intacct
Workfront
To accommodate growth and speed processes, Workfront's finance team used the Boomi platform to integrate ERP, CRM, HR and other systems, while eliminating the need for custom code.
Business Goals
For integration, the Workfront finance team had been using an internal scripting tool it built in Intacct — cloud ERP software the company relied on for financial management.
But with Intacct, changes to database fields such as contract dates, license prices and annual recurring revenue (ARR) required time-consuming and resource-intensive custom coding.
The team needed a scalable way to:
Update product, pricing and revenue fields
Streamline the sales order entry process
Gain control over the provisioning of its software
Integration Challenges
Each time Workfront changed products or pricing, it needed to assign a full-time employee from the database team to update ERP software code. That could require anywhere from two days to several weeks. Such a slow, laborious was process was not viable for supporting the company's growth.
Hiring a full-time resource was providing only a temporary fix.
And, with each closed sale, it took Workfront two to three weeks to review the opportunity and gather the resources for customer onboarding. It was clear an automated solution was the only choice.
How Boomi Helped
Workfront had a number of requirements, including the ability to
properly track ARR at sum and detail levels. The finance team also wanted to replace manual data entry for the sales order form to eliminate human error.
Workfront implemented Boomi, which automated data sharing between Salesforce and Intacct and, later, NetSuite.
Workfront uses Boomi to manage its quote-to-cash process by integrating Salesforce and NetSuite, as well as the product that manages Workfront's provisioning, license accounts and consulting.
Results
When the integration project began, Workfront had three people processing 75 to 100 orders per month, capturing four to five data points.
With Boomi, the same people can process 600 deals per month, capturing 100 data points.
Boomi has eliminated manual processes, reduced errors and improved data quality, allowing Workfront to:
Integrate quote-to-cash process and recognize revenue sooner
Increase sales order processing by 500 percent
Improve timeliness of onboarding for services engagements
Eliminate need for a dedicated coding resource
With Boomi, Workfront can process 600 sales orders per month, a 500-percent increase over its previous capacity.
We've set up a group that uses Boomi to share data between all internal systems and facilitate deeper automation and integration.
---
Boomi leverages Amazon EC2 to ensure our design, development, and management platform is highly available. This allows our customers to build, manage and monitor their solutions reliably, from any web browser.