Markas Governs Systems and Simplifies Integration With Boomi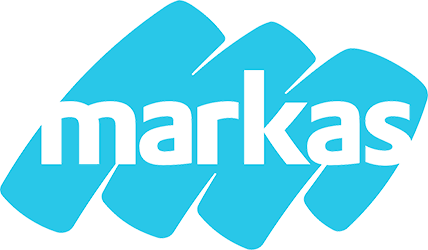 Industry & Market
Professional Services (cleaning, housekeeping, food, facilities, logistics, and care services)
Headquarters
Bolzano, Italy; offices in Italy, Austria and Germany
Employees
9,000+
Revenue
€266 million in 2020
Partner
Mind-Mercatis
Key Integrations
Microsoft Dynamics, Oracle HCM, Zucchetti, Sage DPW, Q-81 HSE, Fleet Support, CSB
Case Study
Markas Governs Systems With Boomi, Gaining Full Control Over Processes and Simplifying Integration
Read More
Customer Testimonial Video
Watch Video
Markas
From HR to CRM to finance, Markas orchestrates and governs the data and processes of its hybrid application ecosystem to support business development
Business Goals
With over 35 years in business, family-run company Markas is a leader in the specialized services sector and offers an extensive network of integrated services within Italy, Austria, and Germany.
Pursuing continuous improvement in its quality of services, Markas today aims to open up to further sectors and extend its presence in Italy and Europe. The company is focused on its people, enhancing its employees' skills to help fuel business growth.
Integration Challenges
HR is a key strategic focus area for Markas, including processes related to onboarding, training, contract management, payroll systems, and the propagation of the staff list to the HR management system and other systems.
But the company was dealing with a "spaghetti integration" scenario, with each piece of software communicating with another via ad hoc interfaces developed directly by partners, and a lot of manual data entry. This no longer offered the control and flexibility the company needed.
How Boomi Helped
Markas wanted to simplify integration by taking control of its processes. Mind-Mercatis, an expert partner in cloud integration, recommended Boomi.
After conducting a proof of concept (POC) involving four other software vendors, Markas selected the Boomi AtomSphere Platform: a fast, easy-to-use, cloud platform that would allow it to organize its connectors and flows independently, manage APIs, and have multiple people working simultaneously.
Thanks to Boomi's intuitive, drag-and-drop user interface, Markas staff became fully familiar with the tool in just a few weeks.
Results
Markas now uses 15 Boomi connectors: four dedicated to HR, three to management, one to CRM, one in use at the plant's production software and other verticals, and others used to exchange files among multiple software products.
"Through Boomi, we manage many aspects of business communication not only in HR, but also in CRM through the native Boomi CRM Microsoft Sales connector," explains Project Manager Rosanna Bampi. "Every time we integrate new software, we realize how simple it is to make the systems talk to each other. The more complex the processes, the more the benefits of Boomi are evident."
The Boomi project is an "alive," company-wide project that will continue to develop with new processes and new flows, accompanying us in the future development of our business.
---
Boomi leverages Amazon EC2 to ensure our design, development, and management platform is highly available. This allows our customers to build, manage and monitor their solutions reliably, from any web browser.