Contraload Transforms Its Supply Chain With Boomi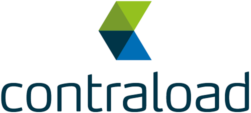 Market:
Supply Chain / Logistics
Key Integrations:
Microsoft Dynamics CRM
Bexter Avalanche ERP
Customer-based applications
Case Study
Contraload Transforms Supply Chain Sustainability.
read more
Customer Testimonial Video
Watch the Video
Contraload
A leading European supplier of eco-friendly plastic pallets and containers modernizes business and IT with Dell Boomi, eliminating 120 hours of manual work a week and improving customer service and satisfaction.
Business Goals
Contraload, which offers an eco-friendly supply chain service that lets companies rent from a shared pool of 3 million reusable plastic pallets and containers to move and transport goods, launched an initiative called "ICT Connect" to modernize its business and IT infrastructure.
The initiative's goals were to streamline operations, accelerate processes, enhance customer service and improve end-to-end visibility to make informed decisions. Such IT modernization would help the Belgian company sustain its double-digit revenue growth and continue to rapidly expand its more than 3,000 customers across 26 countries.
Integration Challenges
Contraload had some limited custom scripting in place for data exchange, but mostly relied on employees manually entering data across siloed applications, including customer relationship management (CRM) and enterprise resource planning (ERP) systems. The need for robust, agile cloud integration was clear.
Contraload selected Dell Boomi as a key component of its ICT Connect strategy for its ease of use and speed of development. Plus, the company foresaw uses for additional capabilities in the Boomi unified platform, such as Boomi Flow for workflow automation development.
How Boomi Helped
With implementation by Boomi partner B-flow, Contraload quickly scaled its use of Boomi across eight integrations. In one case, Contraload uses Boomi to capture data from customer-based ERP systems to improve inventory tracking, billing and customer service. Boomi Flow is now being rolled out to give customer service reps new visibility.
In another case, Contraload uses Boomi to streamline order-to-cash processes and is implementing Boomi Flow to function as a configure, price, quote (CPQ) engine. In the future, Contraload is looking to Boomi to integrate data from Internet of Things (IoT) sensors and radio frequency identification (RFID) tags to improve pallet tracking.
Results
Contraload is reaping the rewards of Boomi-powered modernization to run a more agile, connected business focused on innovation and customer satisfaction with its sustainable supply chain service.
Contraload has reduced manual work by IT and operational personnel by 120 hours a week — the equivalent of three full-time employees. Other results include:
Improved customer service and satisfaction
Introduced efficient new services and processes
Reduced troubleshooting time from weeks to minutes
Up to 10X faster integration development vs. custom scripting
With Boomi, Contraload saves 120 hours a week in operational and IT time.
Boomi helps us think differently about how we connect with our customers, and how we connect our systems and employees internally.
---
Boomi leverages Amazon EC2 to ensure our design, development, and management platform is highly available. This allows our customers to build, manage and monitor their solutions reliably, from any web browser.