Ammex Automates Its Customer Experience, Processes 4X More Orders in 12 Months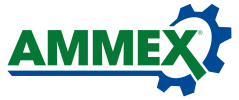 Market
Wholesale distribution
Headquarters
Kent, Wash.
Customers
10,000+ in North America, Europe, and Asia
Employees
275
Integrations
Salesforce CRM, Microsoft Dynamics GP, Kibo eCommerce, FTP, Zendesk ServiceDesk, Amazon, eBay, Kibo, Shopify, Sellbrite, XE.com, Blue Ridge
Case Study
Ammex Automates Its Customer Experience, Processes 4X More Orders in 12 Months
AMMEX
Leading wholesale supplier of disposable gloves automates repetitive tasks, synchronizes customer data across cloud-based applications, and delivers a streamlined customer experience through ecommerce channels.
Business Goals
Ammex, a supplier of disposable gloves, has been helping its wide range of distributors and retailers sell its protective gear for more than 30 years.
The company knew it could improve the experience of its wholesale customers by modernizing its technology platforms to:
Provide more options through ecommerce channels for placing orders
Support 24/7 self-service access to order status and order history
Give its customer services team access to accurate, up-to-date customer records across multiple systems
Integration Challenges
Over the past two years Ammex overhauled its IT infrastructure, including replacing its customer relationship management (CRM) platform and a new internal ecommerce platform to facilitate order entry.
But point-to-point integration between Salesforce Sales Cloud and Ammex's Microsoft Dynamics GP (Great Plains) enterprise resource planning (ERP) system required manually synchronizing data for every order, regardless of the order entry channel. Because data could be changed in either the CRM or ERP, reconciling records was error prone and tedious. Meanwhile, customers didn't have visibility into order status.
How Boomi Helped
Now, Boomi orchestrates the entire customer experience for Ammex by integrating Sales Cloud, Dynamics GP, OnePath, and other ecommerce, supply chain, and currency exchange applications.
When a customer is added to Sales Cloud, Boomi facilitates account creation in the ERP and OnePath within minutes. When an order is placed in OnePath, Boomi creates the order in the ERP, checks availability, and sends the order to the warehouse. Boomi then passes the tracking number from the warehouse to both systems, providing 100 percent visibility into order status.
The real value from Boomi is in the integration among our CRM, ERP, and OnePath systems, because it gives us confidence that customer data is always consistent across our organization.
Results
In its first year with Boomi, Ammex achieved 4X growth in the number of orders processed.
The company has sped the time to process each order by automating repetitive tasks and identifying which customers are best suited to leverage OnePath for self-service, which is available 24/7 for both customers and the Ammex customer services team. Self-service has allowed the customer services team to reallocate at least three full-time employees.
Automation is also helping Ammex avoid incurring fees for late shipments.
With the increase in demand for our products due to COVID-19, it's even more important to our core values that we allocate our inventory as fairly as possible and Boomi automation is helping us accomplish that.