Dell and Boomi Integrate Their Sales Forces with Boomi AtomSphere and Speed Time-to-Value by 75 Percent
No business wants to put their customer data or lead generation data at risk. Supporting Dell security policies was no problem using the Boomi Atom and distributed architecture.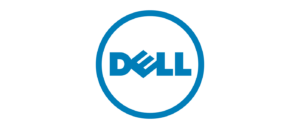 Like many companies today, Dell makes extensive use of software-as-a-service (SaaS) applications to provide employees with anytime, anywhere access to software while reducing costs and facilitating easy scalability. To make the best use of its SaaS applications and avoid information silos, the Dell IT group constantly works to integrate individual SaaS applications with one another and with existing on-premises software.
That integration work can be particularly challenging, however, when the company grows through acquisition and adds numerous applications at once. When Dell acquired Boomi, a leading provider of cloud integration technology, the company gained both a new set of integration challenges and a new, efficient solution.
At the time of the acquisition, the Boomi sales group and the Dell sales group each ran its own SaaS instance of the Salesforce® customer relationship management (CRM) application. Both groups used Salesforce CRM for vital sales functions such as generating leads, assigning teams to follow up on opportunities, and tracking results. With the acquisition, the sales groups saw an opportunity to share sales information. "We wanted to share cu stomer insights and avoid duplicate efforts, such as calling on the same client twice," says JJ Ferroni, sales operations manager at Dell Boomi. "That takes two-way data sharing. The Boomi team needed sales referrals from Dell, and Dell needed to track those referrals and report on our progress."
Creating a custom integration from the ground up using traditional integration software would have been too expensive and taken too much time. "Time was definitely a factor," says Ed Macosky, senior manager of integration services at Dell Boomi. "The sales teams needed a solution as quickly as possible to meet their sales goals."
Solution
The Dell IT group used the Boomi AtomSphere® application to unify the salesforce.com instances, enabling fully integrated and synchronized customer information across sales groups and businesses processes.
Benefits
Shortened integration time-to-value by 75 percent
With the help of Boomi technicians, the Dell IT group quickly became familiar with AtomSphere and then rapidly integrated the Dell and Boomi Salesforce CRM instances. "We had data moving between SaaS instances in just four days, instead of the four weeks it could have taken using traditional integration methods," says Macosky. "The process was quick and easy with Boomi AtomSphere."
Eliminated 100 percent of manual processes
Integrating with AtomSphere has eliminated all of the manual data entry that was previously required to share sales information between the two application instances. With the integration in place, the Boomi sales group can easily move customer data between systems, capitalize on automation capabilities in Salesforce CRM, and align marketing leads and sales efforts with opportunities identified by Dell. "We have increased the efficiency of our sales staff substantially with AtomSphere," says Scott Crawford, director of sales at Dell Boomi. "Now our sales staff can spend more time delivering excellent customer service and less time on repetitive data entry."
Lowered solution total cost of ownership (TCO) by 30 percent
The IT team estimates that using Boomi instead of traditional software coding has reduced total cost of ownership (TCO) of the integration solution by at least 30 percent. The implementation was a fraction of the cost of custom coding, and integration maintenance costs are reduced because there is no hardware to maintain and minimal IT staff resources are required for ongoing management. AtomSphere features a Web-based dashboard that allows Dell IT staff to easily monitor and manage the integration connectors and processes.
Strengthened data security
The Dell IT team also appreciates the data security provided by Boomi AtomSphere. With some other SaaS integration solutions, customer data passes through a third-party data center. But with AtomSphere, data never passes through the Boomi platform, but only through the Atom runtime engine located in the cloud or on the customer's own infrastructure.
Enabled Dell to economically integrate other software-as-a-service (SaaS) and on-premises applications
The Dell team sees AtomSphere as a key tool for helping to streamline the integration of any future corporate acquisitions. "Welcoming a new acquisition into the company is important for creating unity and fostering productivity," says Christopher Port, integration executive at Dell. "Our experience has shown that Boomi AtomSphere can facilitate development of a unified workforce quickly by integrating systems painlessly and at minimal cost."
About Dell
Dell Inc. (NASDAQ: DELL) listens to customers and delivers innovative technology and services that give them the power to do more. Learn more at www.dell.com.