Al Khayyat Investments Enriches Global Brand Management With Boomi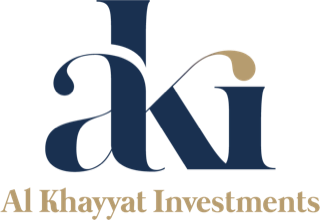 Industry & Market
Trading, Distribution, and Retail
Headquarters
Dubai, UAE
Employees
5,000
Revenue
> $1 Billion
Key Integrations
Oracle ERP, Manhattan Warehouse Management System, Microsoft Dynamics AX, Paragon Transport Management System
Case Study
Al Khayyat Investments Enriches Global Brand Management With Boomi
Read More
Customer Testimonial
Watch Video
Al Khayyat Investments
AKI automates order fulfillment with Boomi, improving accuracy and reducing manual intervention by 70 percent.
Business Goals
AKI partners with leading global corporations, from health and fitness to consumer packaged goods. The company operates through eight autonomous business units, each led by specialists in their fields. These business units share infrastructure — warehousing, distribution and logistics, human resources, administration, finance, and IT.
AKI's operational methods must match the international standards of its industry-leading partners. The company wanted to reduce the time spent on manual input of B2B and B2C orders and increase efficiency by introducing straight-through processing.
Integration Challenges
AKI needs to meet stringent service level agreements (SLAs) and ensure the right goods reach the right destination at the right time — with a lean IT team of just 30 people.
The AKI warehouse receives more than 2.5 million instructions each month, many of which required manual input of orders. AKI wanted all orders to flow from its Oracle ERP to its Manhattan WMS and other key business systems, and also wanted to connect with its customers' platforms.
How Boomi Helped
The Boomi AtomSphere Platform makes warehouse picking fast and efficient, reducing the need for manual input and eliminating batch processing while also providing real-time order information. Status updates from Boomi are passed between the systems, so all records are accurate and up to date. This facilitates an electronic proof of delivery (EPOD) application, which AKI can consequently use to inform its business and customers.
Results
The Boomi AtomSphere Platform has greatly enhanced the accuracy of AKI's information. AKI can see statistics and perform analytics on various functions, ensuring all internal and external warehouse-related processes are optimized. As a direct result of the Boomi implementation, 70 percent of AKI's orders no longer require any manual intervention, driving substantial operating cost reductions.
Boomi also helps AKI maintain business continuity, as the platform operates even if source or target systems are offline.
As a key enabler for the business, Boomi's platform has really shown how IT is now our competitive advantage. Boomi platform has helped us simplify our complex business processes.
---
Boomi leverages Amazon EC2 to ensure our design, development, and management platform is highly available. This allows our customers to build, manage and monitor their solutions reliably, from any web browser.