RHD Tire Unites Finance, Inventory, and Warehouse Operations With Boomi and NetSuite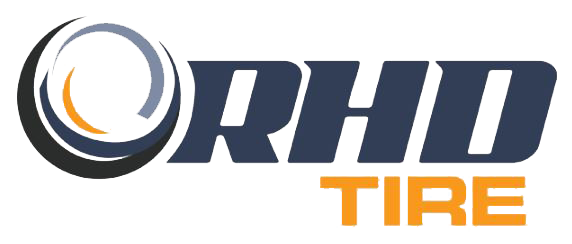 Industry & Market
Automotive
Headquarters
Wyoming, MI
Employees
100
Revenue
$100M
Partner
Blue Horseshoe
Key Integrations
NetSuite with the electronic systems of Tier 1 tire manufacturers
Case Study
RHD Tire Taps the Boomi AtomSphere Platform to Unite Finance, Inventory, and Warehouse Operations
RHD Tire
Leading wholesale tire distributor RHD Tire used the Boomi AtomSphere Platform to consolidate its operations on NetSuite, automating processes and streamlining routing and delivery logistics. Boomi partner Blue Horseshoe provided expert guidance throughout the implementation.
Business Goals
RHD Tire is a major wholesale distributor to GM, Ford, and Chrysler car dealerships, with three locations and over 90 percent of the market in the state of Michigan.
The company takes pride in the range of products it offers its customers. Unlike its competitors, RHD carries tires from all the tier one manufacturers, and also represents specialty manufacturers.
Now, RHD is looking to expand its footprint within the traditional wholesale market. serving individual and franchise tire retailers.
Integration Challenges
Despite impressive growth, RHD was saddled with a proprietary, DOS-based point of sale system first developed for its original retail location. The system required constant customization and tuning to cope with wholesale distribution requirements.
RHD needed a complete system reboot with modern software. The turning point came in early 2019 when it opened a new warehouse in Indianapolis. Trying to open the new warehouse using its proprietary system caused the organization significant pain.
How Boomi Helped
Spurred by its experience with the Indianapolis warehouse, RHD began exploring alternatives to its proprietary system. By Q3 2019, it had narrowed the choices to SAP and NetSuite. During this process, the company met with Blue Horseshoe, a Boomi partner that specializes in supply chain solutions. Blue Horseshoe recommended NetSuite as the best option for RHD.
After familiarizing itself with every aspect of RHD's business, Blue Horseshoe then integrated all operational priorities through NetSuite, with integrations managed by the Boomi AtomSphere Platform.
The reporting functionality that Boomi and NetSuite allow and the data we can pull gives us new ways to identify missed opportunities.
Results
The NetSuite integrations through the Boomi platform have automated and accelerated all of the business processes between RHD and the tire manufacturers it represents, and improved overall accuracy. These process improvements delivered measurable results, which include:
Consolidating delivery routes by more than 10%
Lowering vehicle expense by $150K
Lowering labor expenses by $175K
Increasing efficiency in stock picking while reducing lost inventory
Streamlining logistics and procurement with real-time information from critical partners
Centralizing purchasing and inventory management for three locations
Enabling route drivers to capture customer signatures electronically
What we were really looking for was a scalable, sustainable, long-term system that could efficiently support continued growth. Boomi and NetSuite provide that.