QAD Reaps the Benefit of a Cloud-First Strategy With Workday and Boomi
QAD
An early cloud adopter, the manufacturing ERP vendor's "Boomi-first" integration strategy has been paying dividends in efficiency and insights for nearly a decade
Business Goals
In 2008, software vendor QAD in 2008 became one of the first 50 customers of Workday's platform for human capital management (HCM). Forward-looking technology vision helped QAD capitalize on cloud value at the start and in the years to follow.
Boomi has played a crucial role in QAD's cloud evolution over the past decade. An early Boomi AtomSphere Platform adopter in 2011, QAD takes a "Boomi-first" approach to enterprise integration that's faster, less costly, and more reliable than alternative approaches.
Integration Challenges
QAD wanted a long-term strategic integration platform to make the most of its investment in Workday. With the right approach to integration, QAD could avoid ad hoc tools and point-to-point custom coding to other business applications that would be difficult to use, couldn't scale, and required specialized knowledge.
Though QAD views the built-in Workday Studio integration tool as powerful and capable, it recognizes that the tool requires specialized development skills. Boomi's cloud-native, low-code integration dovetails perfectly with Workday's cloud environment.
How Boomi Helped
With Boomi, QAD has efficiently integrated Workday across 20 endpoints, including a COVID-related connection between Workday and Smartsheet that streamlines communication between HR and remote workers. Reusability, rapid low-code development, and flexibility to run integrations on-premises or in the cloud have proven especially valuable.
Boomi also automates employee provisioning by connecting Workday, QAD ERP, and other systems, reducing manual data entry and improving employee experiences. Boomi also provisions customers with a learning management system, integrating with Workday Reporting as a Service (RaaS).
Results
Outstanding Boomi reliability has helped ensure seamless operations for the business and IT, with some integrations running flawlessly for nearly eight years. The Boomi AtomSphere Platform has proven ideal for QAD's cloud-first model, while ease of use has enabled IT to engage business analysts to devise and monitor some integrations. With Boomi, QAD has:
Accelerated development 4X vs. alternative approaches
Improved insights for data-driven business decisions
Supported a flexible, sustainable Workday deployment
Quickly scaled out integration across systems
Minimized need for developers with specialized integration skills
"The Boomi AtomSphere Platform is fast, flexible, and offers a lot of agility. It's extremely easy to rework an integration with Boomi, but it would take a lot of developer effort and proficiency with Workday Studio."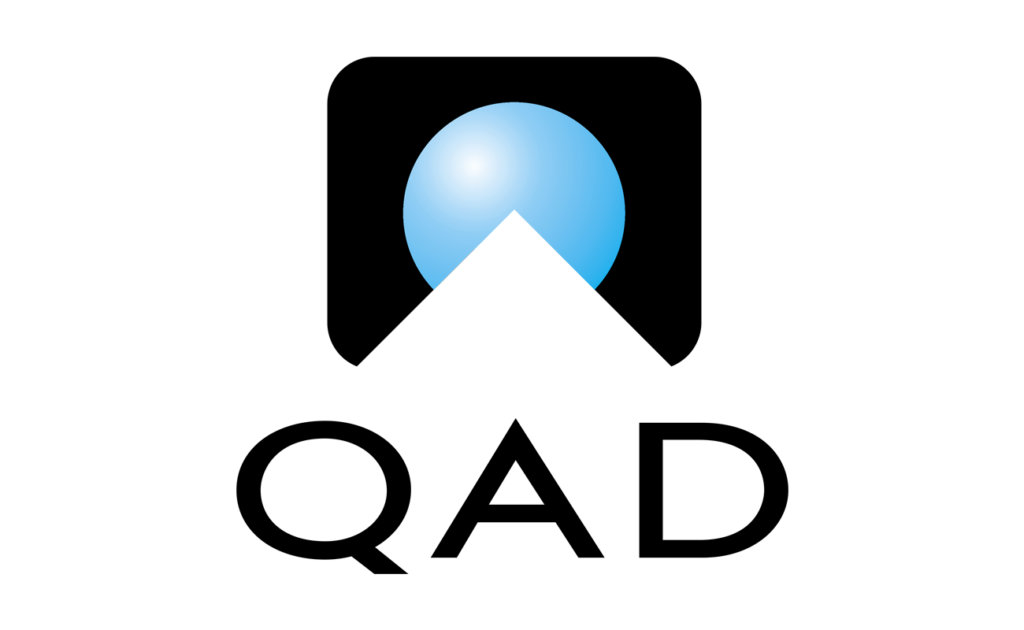 Industry & Market
Software
Headquarters
Santa Barbara, Calif.
Founded
1979
Employees
1,950
Key Integrations
Workday HCM
Salesforce Sales Cloud
QAD Adaptive Applications
Marketo marketing automation
Google Big Query, Google Storage, G Suite
Microsoft SQL Server data warehouse
Smartsheet work management
VMware vCenter server management
xMatters business continuity
Medallia customer experience management
Saba learning management system
Zuora RevPro revenue management
Case Study
QAD Maximizes Its Long-term Value From Workday With Boomi Integration
"The speed to develop and deploy integrations is one of Boomi's biggest benefits — what took two months can be done in two weeks, or sometimes even hours."