It's been another busy few months for our product teams as we continue to work on new and exciting features and capabilities — but we're seeing some great results! This past quarter
Boomi AI
In case you missed the news, we recently announced Boomi AI. Technically this was in Q2, but we were certainly busy with it in Q1!
Boomi AI radically simplifies the work of building integrations and automations and of managing integration-related IT operations with an AI-first approach to making connections. Learning from the anonymized metadata of over 200 million integrations from our approximately 20,000 customers, Boomi AI translates natural language requests such as "connect my CRM to my invoicing system" into action.
Read our Boomi AI blog post for more details, and sign up at boomi.ai to reserve your spot today!
Build Integrations Faster With Integration Quick Start
Boomi's all-new integration wizard helps you connect and automate your organization with just a few simple questions. Choose your apps and the business data you want to move, then let Boomi create the process for you. Review and deploy, or customize further as needed. Creating an integration has never been easier!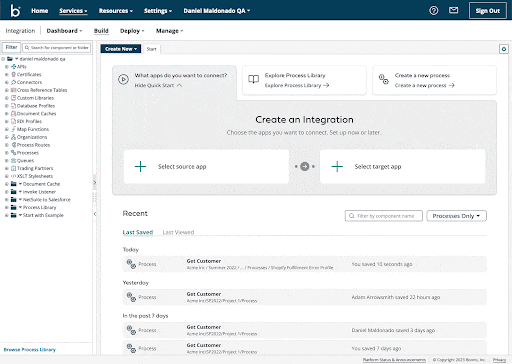 Read our Integration Quick Start Wizard announcement blog for more details.
Co-Design for Better IT and Business Collaboration
When automating workflows, have you ever run into a situation when you develop something just for it to be overwritten by someone else? If yes, the new co-design feature is the answer to making your life easier. Available today in Boomi Flow, users can now collaborate in real-time, working in partnership to automate business workflows. A shared cursor view lets you know when and where other users are in a flow, and what they're doing. Long story short, this feature reduces overwriting errors and promotes collaboration across IT and business.
Sneak Peek: Event Streams and Spaces
We've been hard at work on some exciting new offerings. More details on both of these will be announced in the near future.
Boomi Event Streams is a cloud-native, event-driven, message queueing solution built into the Boomi platform, making it easy to create high-performance, scalable, event-driven connections for your demanding integration use cases.
Key capabilities include:
External connectivity
Guaranteed message delivery
Guaranteed ordering (i.e. FIFO)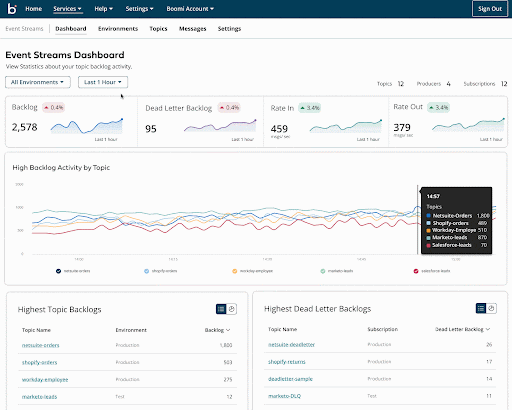 Boomi Spaces helps customers and partners expand the power of the Boomi platform by creating simplified portals where users can interact with templatized content. Spaces provides a central location to manage and publish Boomi assets for internal or external consumption.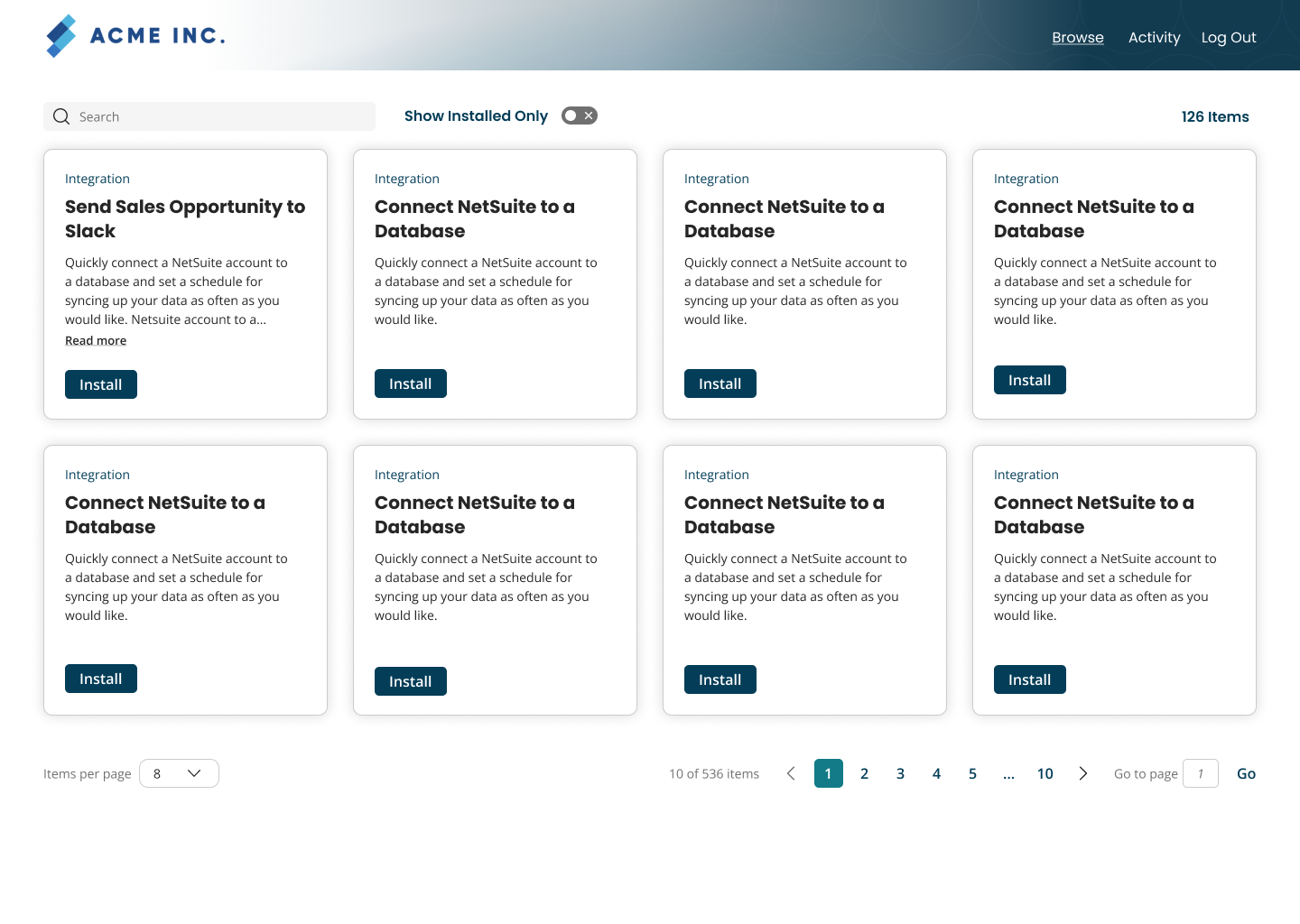 Stay tuned for more release announcements, coming soon!