You may be wondering, why is Boomi announcing a quick start wizard? After all, wizards are nothing new. It is a fair question. But this is not your average wizard.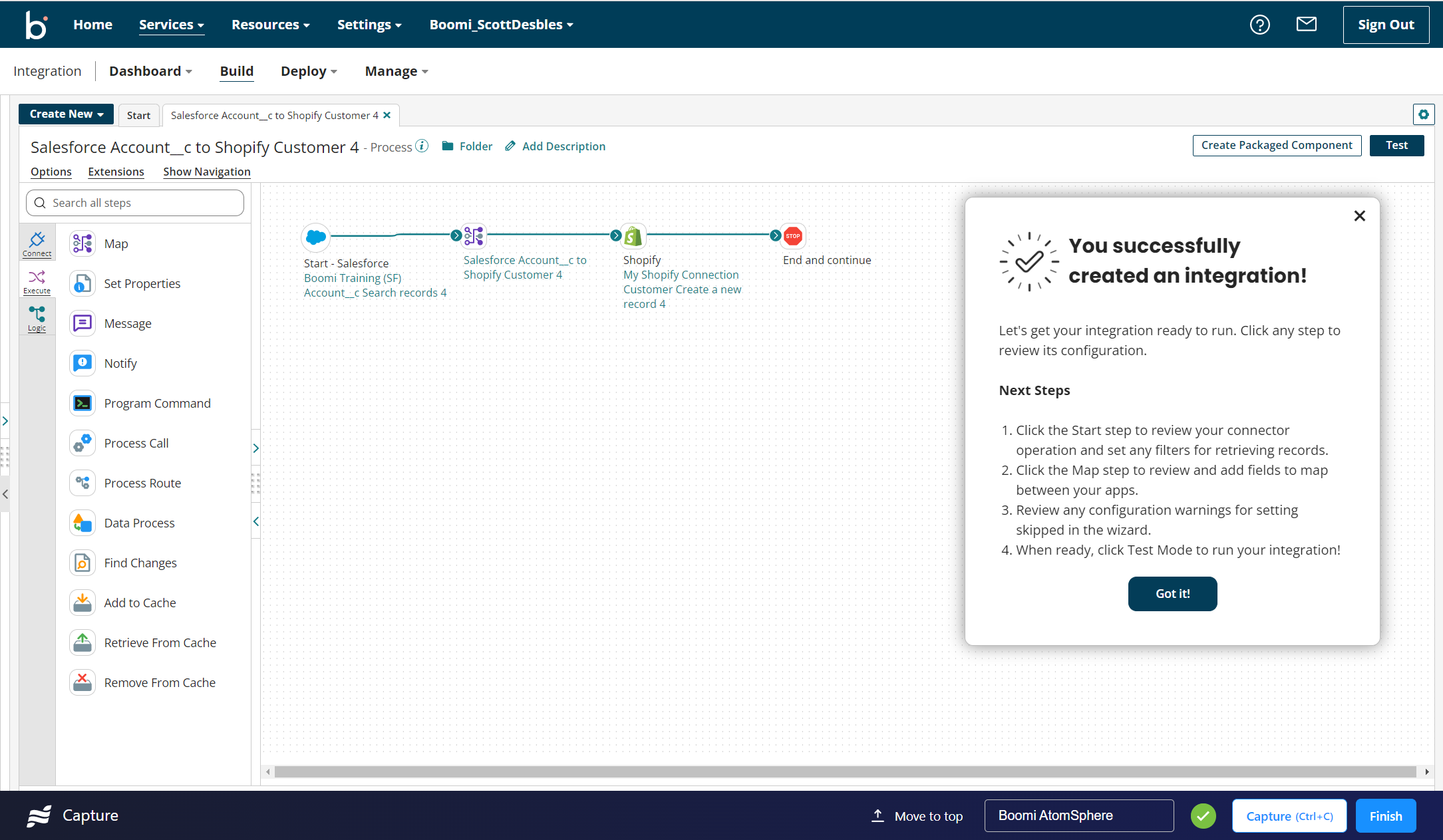 Boomi has long been known for its ease-of-use and intelligence features that can simplify time-consuming tasks and workflows. Removing complexity has been our North Star from the beginning. Throughout the years we have delivered many industry firsts – including pioneering the integration platform as a service (iPaaS) category, developing the industry-leading Boomi Suggest ML-powered data mapping, and our one-click API wizard.
The integration quick start wizard is the result of similar innovation. It's designed to help you get started quickly with building application and data integrations by connecting and automating your organization's essential processes, with just a few simple questions. Choose your apps and the business data you want to integrate, then let Boomi create the process for you. Review and deploy, or customize further as needed.
Creating an integration has never been easier! Check it out for yourself in this short video:
So, what makes the new integration quick start newsworthy?
You may be familiar with our recipe catalog. If not, recipes are a set of "ingredients" to jump start working in the Boomi platform. You can think of the integration quick start as a "recipe generator" that not only provides the list of ingredients, but also cooks everything for you.
Perhaps most importantly, this is just the first of many new automation and intelligence features that are set to transform the way businesses operate. As Boomi's artificial intelligence and machine learning capabilities continue to evolve, you can expect to see a range of new features that will automate even more complex tasks and provide even greater insights into business operations. For example, Boomi could autonomously build integration processes, APIs, and master data models for you.
Ultimately, these new features promise to revolutionize the way businesses operate. By automating routine tasks, they can help businesses operate more efficiently, improve customer satisfaction, and stay ahead of the competition. So if you're looking for a way to streamline your application integration creation and join us on our AI journey, the new integration quick start feature is a great place to start.
For more information on how Boomi can help you, visit boomi.com/platform or contact our team of experts.