This article recaps the Boomi integration and automation platform September 2023 release and highlights recently delivered product features. For a full list of what's included in the release, see the detailed release notes.
Let's take a look at the highlights in this release. 
Integration
This release contains several UI updates that will build on each other as we work on revamping the Integration build experience in the coming months. The updates in September are just the beginning of what's to come; stay tuned for some exciting updates coming soon.
Updated Component Explorer
We are pleased to announce a complete refresh of the component explorer interface. With this updated experience, customers will find a more visually modern design with updated icons and spacing. This update provides key quality-of-life updates to the component explorer filters, making it more user-friendly to set up filters on the component explorer. Please note that the new component explorer is an opt-in option in the "Enable new build canvas and component icons" option in your user preferences.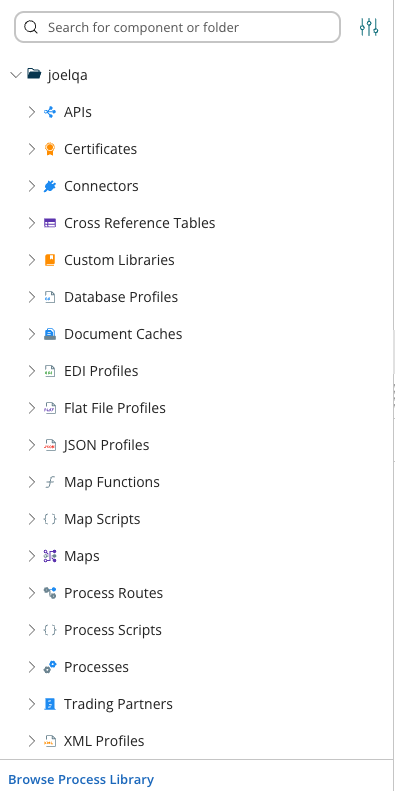 Updated Icons
The build canvas component icons have also been updated in this release. Execution and logic components have all been enhanced in response to user feedback to achieve a modern look and feel while remaining familiar to our users. Utilizing these icons is opt-in via the "Enable new build canvas and component icons" option in your user preferences.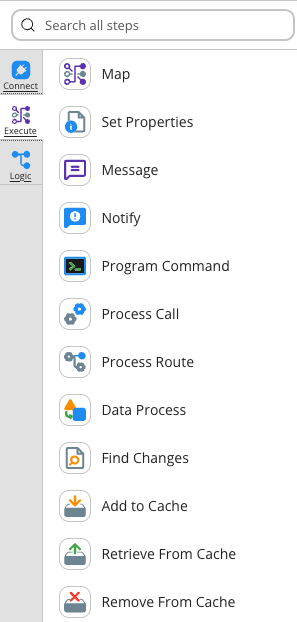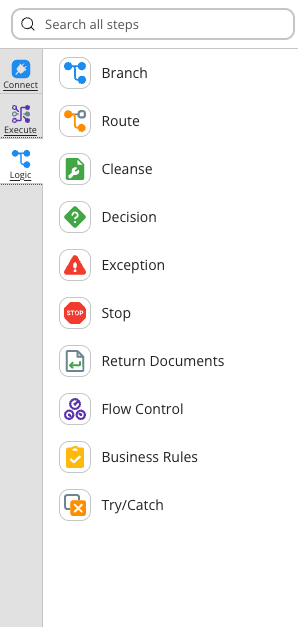 Swagger V2 Endpoint Retirement 
Next month, we intend to retire the Swagger V2 Platform and Partner API endpoints. These will be replaced by already existing OpenAPI 3.0 endpoints. You can read more about OpenAPI 3.0 here. Please check out the September release notes for more information regarding this retirement and how it might affect you. 
Connectivity
The September release includes updates to Amazon S3, Amazon SNS, Amazon SQS, Database V2, Oracle Fusion, Shopify, SAP HANA Database, Twilio, Boomi aXis for SAP, Hypatos.ai, IFS REST, and SuccessFactors connectors. In Amazon S3, SNS, and SQS connectors, we have added functionality to support IAM Roles Anywhere; with this feature, users can be given limited permissions for the Amazon S3 REST connector without providing user credentials or access via IAM Roles Anywhere. Database V2 has resolved several defects around handling NULL values, special characters, and JSON data types in stored procedures. 
Recently, the Oracle Fusion connector allows the use of connection extensions. In the SAP HANA Database, Boomi has resolved a defect that resulted in an error when table names from different schemas match. The Shopify connector issue of accessing deprecated fields in the Order APIs and the Twilio connector has been updated to use the Message APIs instead of the deprecated SMS APIs, thus resolving the reported issue.  Boomi aXis for SAP has incorporated a new PROX_SEND operation, which utilizes SAP ABAP proxies and timeout.  
Boomi has released the Hypatos.ai connector for General Availability, enabling integrations between Boomi and Hypatos, a deep-learning hub for the enterprise. In the IFS REST connector, we have replaced the deprecated Function action with Function V2, which supports responses containing arrays and seamless splitting of response arrays. In the SuccessFactors connector, we address a null pointer exception (NPE) in the JVM8 atom server.
In the September release, Boomi addressed a long-standing limitation in the connector process that required releases to align with the runtime release window of the corresponding Boomi release. This enhancement allows users to create connector releases anytime and before the targeted Boomi platform release date. As a result, customers will benefit from an extended early access period, allowing them to access new connector versions before the general availability of the connector.
API Management: Introducing the API Lifecycle — Transforming the Way You Manage APIs With Boomi
We're thrilled to unveil a groundbreaking innovation at Boomi – the API Lifecycle. This month's major launch brings a dynamic shift to your API service components, allowing you to create, bundle, migrate, and promote APIs like never before. Here's what it means for you:
Flexible Deployment Options
Deploying APIs is now a breeze. Leveraging options like 'Edit Deployment,' 'Deploy to Another Environment,' and 'View Deployment Details,' you have full control over your Boomi API environment. 
Creating a deployment has been simplified because everything you need is in one place. The environment, plans, authentication type, and package version are all at your fingertips. The choices include environment-specific gateways, keyless plans, API key-controlled authentication, and more. 
Advanced Software Revisioning
Imagine managing your APIs with a system that seamlessly tracks changes to components, including the API component, processes, and profiles. With the API Lifecycle, we're introducing advanced software revisioning. Each API's software revision is calculated by Boomi, providing complete traceability in the major.minor.patch format.
Changes breaking the API contract increment the 'major.'
Alterations modifying but not breaking the API contract increment the 'minor.'
Changes not affecting the API contract increment the 'patch.'
This intelligent design ensures that your APIs evolve with clear and logical progression, removing guesswork and rework.
The API lifecycle isn't just an update; it's a transformation of API management within Boomi. This feature opens a new world of efficiency, clarity, and control. We invite you to explore this feature, designed to bring your API management to new heights, and stay ahead with API metrics and an API dashboard.
And that's not all. Beginning with this release, we are initiating the gradual roll-out of API Metrics and Dashboard across all accounts. To stay ahead of the curve, enable it today. Please note that adequate disk space is essential, as metrics typically consume approximately 1 KB per request daily, and files are designed to cycle and be removed when redundant.
Flow
Boomi is excited to share some awesome updates in this latest Flow release! Get ready for new features that will take your workflow to the next level. Let's take a peek at what's in store:
Your feedback remains invaluable as we continually strive to enhance your Flow experience.
Event Streams
We're excited to present a new enhancement that simplifies message management in Event Streams. Using the "Clear backlog" action, you can now effortlessly remove backlog messages from a specific subscription without deleting the entire topic. This streamlined process provides more control over managing unprocessed messages in your topic subscriptions.
Keep an eye out for more enhancements around message management, like viewing message contents, removing dead-letter messages, and more scheduled in future releases.
Roadmap Webinars
Want to know what Boomi is shipping next? You have to sign up for the product roadmap webinars!
This is your chance to get answers from Ed Macosky, Chief Product & Technology Officer, and the product management team as they talk about recent enhancements and the future of the product.
Previous roadmap: Article: Everything You Want to Know About the Boomi Product Roadmap – Q3, 2023 – Boomi Community
Thank you for choosing Boomi! We are here to exceed your expectations, working together with you.
You may also like these resources:
This article contains forward-looking statements based on current expectations, forecasts and assumptions that involve risks and uncertainties. As such, the dates and deliverables represented cannot be guaranteed and should not be viewed as commitments.