23andMe Boosts Business Efficiency in HR and Procurement by 75 Percent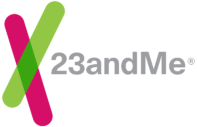 Market
Healthcare (DNA Testing)
Headquarters
Mountain View, California
Employees
700
Customers
5 million+
Revenue
$65 million (estimated)
Key Integrations
· NetSuite ERP
· Workday HCM
· Coupa Purchasing
· SAP Concur Billing
Case Study
23andMe Improves Operational Efficiencies With Boomi-Powered NetSuite Integration
read more
23andMe
The DNA testing pioneer has accelerated integration development 2X while using Boomi to connect its NetSuite system of record across a best-of-breed cloud environment.
Geschäftliche Ziele
Founded in 2006, 23andMe is a leader in the booming genetic testing market. More than five million consumers have used its services for DNA-based insights into ancestry and/or health predispositions — and that number is growing every day.
23andMe wanted to bring new efficiency to procurement processes, improve visibility and control over spending, and streamline HR management at scale. To achieve these goals, the company needed the ability to integrate its core NetSuite ERP foundation with an array of cloud applications.
Herausforderungen bei der Integration
Rapid growth and new cloud applications made fast, agile integration a priority for 23andMe. Scientists and buyers faced a high manual workload when procuring products, while the company lacked visibility into spending.
HR management also required a high volume of manual work, requiring multiple users to enter and update employee data across disparate systems.
23andMe's point-to-point integrations weren't able to solve the company's issues, because they were not able to scale.
Wie Boomi geholfen hat
Boomi allows 23andMe to avoid the delays and high overhead of its previous point-to-point approach to integration.
The company has accelerated new hire onboarding and is delivering a more secure, improved employee experience with connectivity across Workday, NetSuite, Concur and other apps. By connecting NetSuite with Coupa, Boomi makes it fast and easy for company scientists to purchase supplies.
23andMe is also using Boomi B2B Management for efficient, transparent EDI transactions with retail partners that sell its DNA testing kits.
Ergebnisse
23andMe has seen business efficiency gains of 75 percent in procurement and HR by using Boomi to automate what had been manual data work for business users.
With Boomi, 23andMe has:
Accelerated integration development 2X vs. hand-coding
Quickly built integration skills with a low-code configuration model
Minimized IT resource requirements needed for integration
Tightened alignment between business users and IT
Today, Boomi is handling eight of 23andMe's integration processes, with more planned.
Boomi is the glue between systems that allows us to run the business more effectively.
---
Boomi leverages Amazon EC2 to ensure our design, development, and management platform is highly available. This allows our customers to build, manage and monitor their solutions reliably, from any web browser.