WWZ Innovates Its Cable-Internet Services by Modernizing Its SAP Data Ecosystem
WWZ
Midsize Switzerland-based utility company speeds SAP ERP data extraction by 9X to create an innovative service line and deliver an efficient customer self-service portal
Business Goals
WWZ AG wanted to strengthen its market position and bundle utility services with telecom services for its telecom subscribers and utility service customers.
It needed to build a new self-service portal to quickly provision customer services and automate the underlying processes. WWZ's IT team needed to be able to easily extract a high volume of data out of its SAP S/4HANA enterprise resource planning (ERP) system to feed various technical third-party planning applications within its ecosystem.
Integration Challenges
Extracting large amounts of data from an SAP ERP integrated with multiple third-party applications is complex.
WWZ IT had experience using SAP's Process Integration (PI) tool to exchange data between SAP applications. But, reliance on it for third-party applications would be costly and require the team to rebuild approximately 32 application interfaces around SAP.
Further complicating matters, WWZ is planning its migration from SAP R/3 to S/4HANA.
How Boomi Helped
WWZ found its perfect solution with Boomi aXis for SAP, purpose-built to quickly and easily extract and exchange data from SAP applications across a broader ecosystem.
"Boomi aXis for SAP was the only solution we found that would connect our existing SAP and third-party application data from R/3 directly to the new self-service portal," says WWZ CTO Stefan Willi. "With Boomi aXis we extracted data out of SAP R/3 significantly faster and were able to deploy at triple the speed."
Results
Using Boomi aXis for SAP, extracting data leveraging pre-defined SAP templates is 9X faster than WWZ's previous method. "We have dramatically reduced the time to get data out of SAP and into other third-party applications and vice versa with Boomi aXis," says Willi.
Boomi enables WWZ to create a robust data layer to drive insights and accelerate decision making and business outcomes, such as the launch of its new subscription services for 60,000 cable-internet customers.
Boomi aXis for SAP was the only solution we found that will easily and quickly connect data from SAP and third-party applications to S/4HANA, which means it will facilitate our upcoming ERP cut-over.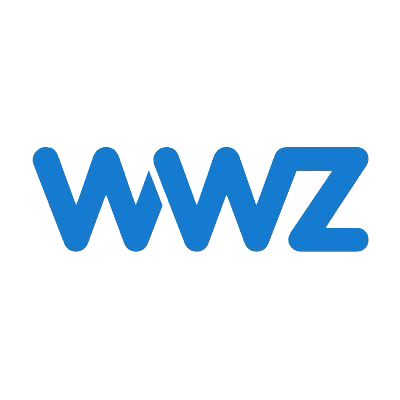 Industry & Market
Utilities and telecommunications
Headquarters
Zug, Switzerland
Revenue
259.2 million Swiss francs ($286 million USD) (2019)
Number of employees
~500
Partners
INVIXO Consulting Group
Key integrations
SAP R/3 on MS SQL Database
SAP HANA (DB)
SAP S/4HANA
Antenna Network Design (AND)
Enterprise Content Management (ECM) system
QMS Business Support System (Quickline BSS)
OneSoft Solutions' Operational Support System (OSS)
CableScout (fiber management)
Calix Access Network Platform
Case Study
WWZ Innovates Its Cable-Internet Services by Modernizing Its SAP Data Ecosystem
Video
WWZ uses Boomi aXis for SAP and the Boomi AtomSphere Platform to help its customers get the real time, self-service information and responses they need.
Boomi aXis for SAP easily connects data from SAP and third-party applications to S/4HANA.