The Mousquetaires Accelerates Time-to-Market, Powers Business Transformation With Boomi and Solace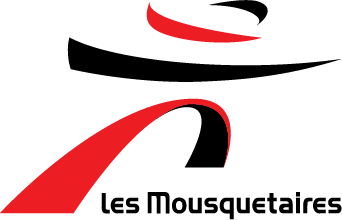 Industry & Market
Retail
Headquarters
Bondoufle, France
# of Employees
150,000 worldwide
Revenues
€46.3 billion
Partners
Solace, Dell EMC
Key Integrations
Solace PubSub+ Event Broker, SAP ERP, Warehouse Management System, eCommerce website
Case Study
The Mousquetaires Accelerates Time-to-Market, Powers Business Transformation With Boomi and Solace
read more
Customer Testimonial
watch video
The Mousquetaires – STIME
French grocery and DIY retailer leverages integration platform as a service (iPaaS) and an event-driven architecture to boost data exchange and gain efficiency
Business Goals
The Mousquetaires Group, a consortium of independent entrepreneurs, is a major grocery and DIY retailer bringing together seven brands and more than 4,000 stores throughout Europe.
To step up growth while adapting to ongoing change in the retail sector, Mousquetaires' IT subsidiary STIME wanted to address several challenges, especially multi-channel selling through its extensive network of local stores, with a need to more effectively manage and leverage growing data volumes.
Integration Challenges
The Mousquetaires' IT system was reliable but not scalable, and therefore was earmarked for an upgrade. One of the goals was to adopt a real-time, event-driven approach to efficiently share, synchronize, and manage data flows generated by the retailer's different brands: online orders, inventory updates and replenishment, centralized store management, etc.
Given the large number of points of sale involved and the scale of its IT architecture, STIME had to progressively deploy these new IT building blocks on top of its legacy ERP (SAP) and CRM-based architecture.
How Boomi Helped
Following a competitive evaluation process, Mousquetaires chose the Boomi AtomSphere Platform.
Thanks to Boomi's interoperability and pre-built connectors, the platform integrated seamlessly with the Solace Event Broker, the API Gateway, and the legacy Extract, Transform, and Load (ETL) systems already deployed across the Mousquetaires' IT network — creating the perfect hybrid integration platform (HIP) that would allow STIME to tap into cloud-based services while continuing to use its existing on-premises infrastructure.
Results
With the low-code Boomi AtomSphere Platform and Solace PubSub+ Event Broker in place, STIME can leverage the full capabilities of its hybrid integration platform.
Real-time reporting of point-of-sale data was set up in just three months to process the millions of sales receipts issued every day by the retailer's 4,000 stores through its SAP system, warehouse management system, and ecommerce website.
Eight months after the go-live, integrations had already been built across 77 business processes. Within 12 months, 228 integrations were completed.
Boomi's iPaaS has enabled us to significantly speed up our time-to-market, which is translating into measurable outcomes. As a result, we can now confidently embark on the next steps in the transformation of the Mousquetaires' IT system, working openly and collaboratively.
---
Boomi leverages Amazon EC2 to ensure our design, development, and management platform is highly available. This allows our customers to build, manage and monitor their solutions reliably, from any web browser.