European Port Drives Revenue, Speeds Business With Innovative IoT Platform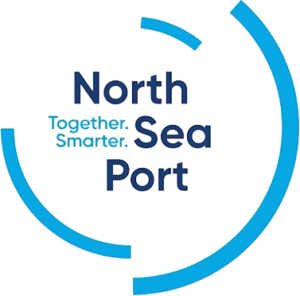 Industry & Market
Transportation (maritime shipping)
Key Integrations
Custom-built Harmony IoT application
Port management system
Case Study
North Sea Port Drives Revenues and Efficiencies With Innovative IoT Platform for Ship Registration
read more
North Sea Port Customer Video
watch video
North Sea Port
North Sea Port is using an intelligent IoT platform powered by Boomi to streamline ship registrations – improving revenue, cash flow, port security and operational efficiency.
Business Goals
North Sea Port, which operates three harbors in the Netherlands and Belgium handling 50,000 cargo ships a year, wanted to streamline registration of ships docking at the port. Its existing process was time-consuming and error-prone, requiring visually scanning port waters and manually entering data into a port management system.
The port envisioned reduced costs, increased ship registrations and improved security. Achieving those goals required tapping into an Internet of Things (IoT) data source — tracking information openly broadcast by ship transponders.
Integration Challenges
To size up the challenge, North Sea Port engaged Nalta, an IT consultancy with expertise in IoT and a top Boomi partner in Europe. Nalta compared data in the port management system with Automatic Identification System (AIS) data broadcast by the ships.
Discrepancies between the two data sets showed that the ship data, based on the industry standard AIS protocol, could help the port register ships. The trick was building an application to store that data, and integrating it with the port management system.
How Boomi Helped
Boomi was deployed for data exchange between the port management system and Harmony, a cloud-based desktop and mobile app custom-built by Nalta. Advantages that North Sea Port has realized with Boomi include:
Integration development 3X faster than custom coding
Native support for IoT data
Security by design and scalability across diverse architectures
Flexibility to incorporate additional IoT data and applications
Importantly, Boomi's flexibility allows North Sea Port and Nalta to readily adapt the system as they market it for use at other ports.
Results
North Sea Port is reaping impressive business benefits with the Boomi-powered Harmony app, which port officials believe is the first of its type in Europe:
Increased ship registrations by 25%, driving new revenue
Ship invoicing processes reduced from weeks to hours, speeding cash flow
Eliminated 40 hours a week of manual work
Improved port safety, security and operational visibility
Plus, the port is capturing more and better data because ship crews can interact with Harmony and add information on crew, route and cargo, i.e., dangerous goods.
The Harmony app with Boomi as its foundation shows the value of innovating with modern technology like IoT to drive better business outcomes.
---
Boomi leverages Amazon EC2 to ensure our design, development, and management platform is highly available. This allows our customers to build, manage and monitor their solutions reliably, from any web browser.