Anesthesia Software Offers Integration in the Cloud
Dell Boomi has changed our interface implementation time from six months to approximately two months.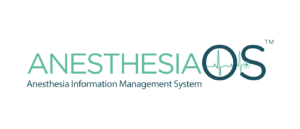 AnesthesiaOS enables anesthesiologists to provide better care for patients by streamlining back-office workflow through integration by Dell Boomi
Historically, most healthcare organizations have used a decentralized care delivery model, resulting in data silos and disparate systems. Many healthcare organizations are transitioning to an enterprise-wide, centralized care delivery model in their efforts to standardize and improve the quality of care, while still reducing costs.
AnesthesiaOS, founded by an anesthesiologist, simplifies part of the transition to the centralized care model by offering an anesthesia information management system for hospitals, hospital systems, anesthesia groups and individual providers. AOS is software as a service (SaaS) that allows anesthesiologists to enter patient data through an intuitive user interface while in the operating room, improving the quality and accuracy of anesthesia records. By integrating its software with other applications used in healthcare organizations, AnesthesiaOS helps reduce risk, improve the quality of care, increase quality assurance and ensure compliance with regulations.
However, successfully executing a centralized care model requires integrating disparate systems in both cloud and hybrid cloud environments. A SaaS provider like AnesthesiaOS must work seamlessly and quickly to keep costs low and implementation times short. Once AnesthesiaOS saw the capabilities of Dell Boomi AtomSphere, they knew they'd found their integration partner.
Solution
Beyond digitizing a paper based process
For anesthesiologists who still keep records on paper, when a patient undergoes a procedure, the paperwork generated from each patient care episode travels back to the office with the doctor, then is faxed to the billing company. The billing company's coders receive and manually enter the information into their system. Along the way, they may have to contact the doctor to decipher illegible handwriting or obtain a signature, adding time to this manual process and delaying payment to the anesthesiologist.
As healthcare organizations move to electronic health records (EHRs), applications such as AnesthesiaOS can improve efficiency and quality of care—but only when they can share the necessary patient data with other applications.
Before discovering Dell Boomi, AnesthesiaOS used stored procedures, programming logic and Mirth Connect by NextGen Healthcare to integrate with other applications. "Before Dell Boomi, we relied on programmers with very strong technical skills, whether it was Java or C++," said Nannette Ray, Chief Performance Officer for AnesthesiaOS. The programming added both time and cost to the process.
Initially, AnesthesiaOS sought a solution that could work for both cloud and hybrid cloud environments, as well as handle HL7, XML and flat files. "We also wanted a tool that allowed our team to focus on integration without having to involve heavy coding throughout the entire process," said Ray.
Scalability as the business grows
Every customer requires that AnesthesiaOS software work smoothly with an existing Electronic Medical Record (EMR) or EHR application that captures patient demographics, insurance and other information. Dell Boomi AtomSphere offers iPaaS, allowing AnesthesiaOS to integrate its software with the disparate systems its customers use to administer healthcare, whether those systems reside in the cloud or in hybrid cloud environments. By integrating different data feeds, Dell Boomi's platform has significantly reduced the time and effort to develop, test and deploy an interface project for AnesthesiaOS.
With Dell Boomi AtomSphere, AnesthesiaOS can quickly integrate with a healthcare organization's existing infrastructure, eliminating the time to write custom code for each deployment. This dramatically drove down deployment costs for AnesthesiaOS and shortened the time to value for healthcare providers.
AnesthesiaOS put AtomSphere to the test by integrating applications such as Simple Admit, Allscripts Professional EHR, Medac billing software and custom scheduling applications. AtomSphere was flexible enough to integrate all of those different types of data.
In response to changes in the United States healthcare law, healthcare organizations must now report quality measures. "One of our customers was frustrated with a paper form they used, because doctors often forgot to check a particular box," said Ray. "As a result, the organization failed to meet a particular quality measure during a performance review. Once they've implemented AnesthesiaOS, that won't be an issue because our application won't allow the doctor to close the app without filling it in." AnesthesiaOS also ensures accuracy, because instead of potentially introducing errors by manually entering data from a paper form, the data moves directly to the healthcare organizations' systems.
Integration speeds implementation and time to value
"Dell Boomi has changed our interface implementation time from six months to approximately two months," said Ray. "We can also reuse processes with the Integration Packs, which shortens implementation time."
Ray recalled a customer who asked how long it would take AnesthesiaOS to interface with Simple Admit, patient portal software that documents a patient's answers to a pre-admission questionnaire. "Three days after the customer provided an HL7 file sample, we had built a prototype using Dell Boomi AtomSphere. They saw that AnesthesiaOS could pull in the patient name and insurance information and were completely blown away that we could turn around a prototype in three days with Dell Boomi."
For AnesthesiaOS, the Dell Boomi centralized management capabilities are also very effective from a staffing perspective.
"We are able to manage and service our integrations with a small staff," said Ray. "I'm not a programmer—my strength is in understanding the business requirements. With Dell Boomi, I don't have to translate those business requirements for a third party who may or may not understand them. By using AtomSphere, I can get the integrations done in three days by myself."
Reliability leads to stronger customer relationships
Among the benefits of partnering with Dell Boomi AtomSphere compared to traditional integration approaches is that healthcare organizations don't need to replace their existing systems. The resulting cost savings is an important competitive advantage for AnesthesiaOS.
"Dell Boomi has helped us streamline our processes and allowed us to scale faster, which means we can onboard more customers faster," said Ray. "The Dell Boomi pricing model allows us to more effectively track our integration costs to each project because of the lack of labor costs associated with maintaining the integrations."
"The relationships with our customers are deepening due to Dell Boomi," said Ray. "We are able to execute nonlinear workflows that eliminate paper-related, back-end activity."
Cutting implementation times by as much as two-thirds has had an impact on the AnesthesiaOS sales process, as well.
"Doctors don't want to enter demographic and insurance information," said Ray. "They want a single version of the truth from the EHR. Prospective customers always ask how long it will take to get AnesthesiaOS up and running. I can say with confidence that once I get the data from the EHR, it will take us two to three weeks to code and test. We know that the bottleneck isn't with AnesthesiaOS; it will be with the EMR or EHR application and how long the customer takes to send us their data."
By partnering with Dell Boomi to offer AtomSphere for integration, AnesthesiaOS has eliminated the integration challenge. That makes it easier for healthcare organizations to benefit from the improvements in care delivery that AnestheisaOS makes possible.
"Dell Boomi is an important component of our strategic plan moving forward because of the centralized care delivery model," said Ray.
Success Summary
Application Types
Allscripts Professional EHR
Customer scheduling applications
Medac Billing Software
Simple Admit
Applications
Allscripts Professional HER
Customer scheduling applications
Medac Billing Software
Simple Admit