By Boomi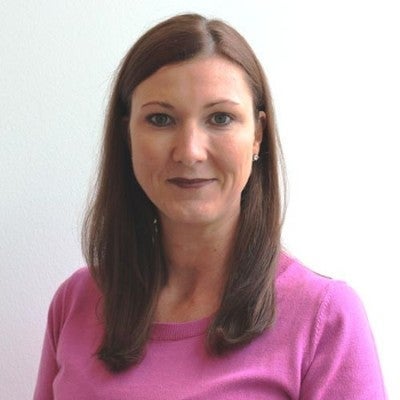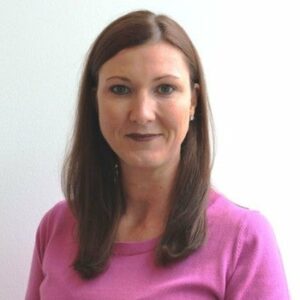 The challenges facing retailers are many, from deepening customer engagement to improving efficiencies across the lifecycle of online and in-store product sales. We sat down with Katherine Buckland, Boomi's industry solutions specialist for retail and CPG, for her insights on how retailers can gain a competitive edge, and how Boomi can help.
Katherine, you came to Boomi from an accomplished career in retail at companies such as GameStop, Hasbro, and Walt Disney. Tell us a little about yourself and why you decided to join Boomi.
Katherine Buckland: I've been in retail and consumer goods roles for over 20 years. During that time I've held roles in sales, loyalty, licensing, and product development but always through the lens of focusing on what the customer wants, and what brands need to do to build trust and equity.
When I started having conversations with Boomi, I was interested in helping so many fellow business colleagues who were struggling with manual processes, difficult exercises to extract data, and the inability for business departments to have the right visibility to improve how they perform.
How successful has the retail industry as a whole been in achieving goals such as personalized engagement and seamless omnichannel experiences?
KB: There are some great success stories out there on personalization and engaging the customer across all aspects of their journey both in store and online, with Sephora being one well known example. But many other retailers fall short without even knowing it.
One stat from a Shopify study is especially telling — 85% of brands think they're providing personalized experiences to customers, while just 60% of shoppers feel that's the case. Retailers would benefit by reevaluating personalization and omnichannel programs they have in place. You want to ensure you're using all relevant data, and that your programs can work together instead of being isolated. And you really need a mindset of continuous optimization. You have to identify what's working, what's not working, and where improvements can be made.
What's holding retailers back from getting to next-level personalization and omnichannel experiences?
KB: Knowing your customer, whether it's B2B or B2C, requires knowing your data, and that's the missing ingredient with a lot of retailers. Data ends up scattered across various silos like ecommerce, digital marketing, accounting, customer service, and others. So retailers do have the data they need — the trick is to bring that data together for the 360-degree customer view that's crucial to understanding customers and anticipating their needs.
Now of course, retailers do work hard at leveraging the value of their data. Line of business staff can spend hours rounding up data and running analytics in a spreadsheet or a business intelligence tool for personalization. That's a lot of inefficient manual work and never really solves the problem of disparate and conflicting data.
The IT team might connect a pair of applications, but if they're writing custom code for that, it's a drawn-out and tricky process that needs to start from scratch any time a new application is added. Neither approach is going to deliver the results retail leaders are looking for.
As industry solutions specialist in Boomi's retail and CPG vertical, how would you describe what the Boomi platform offers to retailers?
KB: I like to think of Boomi as the foundation of your technology infrastructure. As you're building your house, over time you might add on extensions and make improvements. And over time you find yourself with a big house but rooms that are compartmentalized, which results in a fragmented living space. Boomi allows you to open the house up and get around to any room from a central location.
Once you have the right foundation in place and have a better view of your data, you build on that success by ensuring data is continuously updated, regardless of where it is housed, to have one source of truth. You've got that data foundation you lacked to run effective, flexible programs on personalization, omnichannel engagement, and other use cases.
What's another use case in retail where Boomi could help?
KB: Retailers always want to speed up product velocity, the time from a product's point of production to sell through. If you do it right, you're driving revenue and trimming your inventory carrying costs. Being able to sell more product requires efficiencies, visibility, tight demand planning, inventory management, the right store allocations, and many other factors.
Boomi gives a retailer that integration layer across all systems in the product lifecycle, from inventory to POS in-store and online. You've got that foundation to measure product turn and orchestrate processes. You can give key stakeholders insights they've lacked so they can adapt on the fly, for example, by changing up product placement and optimizing markdowns on products that could perform better if you knew where to adjust.
You mention "on the fly" — is timeliness a significant issue for retailers?
KB: There's a lot of lag time in decision making and process execution. One example is POS systems. Your ecommerce platform is going to give you real-time information on sales as they occur. But in-store systems are often legacy technology, and getting that information to a central repository can take up to 24 hours with batch processing.
Boomi can eliminate that delay with what we call Atom at the Edge technology, basically a lightweight integration engine deployed directly at the store level. Data is captured and routed to a central location in real time. You're not waiting until tomorrow to see how a new merchandising strategy is performing. You can see it quickly and make same-day adjustments to optimize sell through.
What excites you the most for the retail industry as we move into 2023?
KB: Innovation! Retail will need to continue to innovate at pace, and we'll see much more innovation throughout 2023, much of it depending on technology. New business applications can be great, but what's essential is that they don't end up as data silos.
I found it especially interesting that integration was cited as the #1 obstacle to deploying a new system in a TotalRetail survey. So along with industry innovation, I'm excited to be at Boomi and helping retailers break down data silos, eliminate manual data work, improve operational efficiencies, and gain an end-to-end view across the business.
Find out more about how Boomi can help retailers