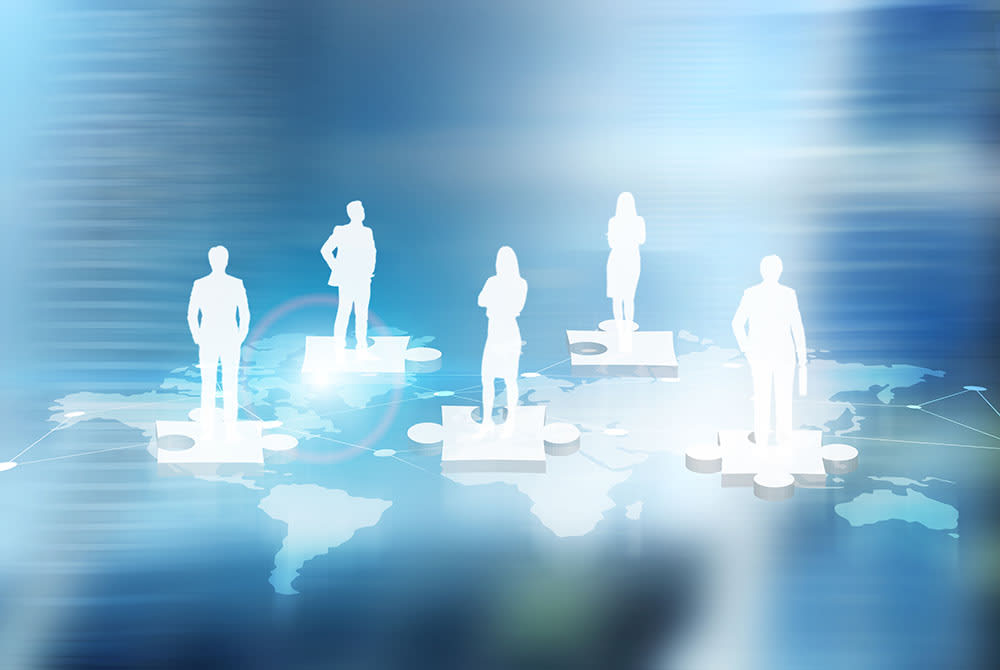 Think about some of the common questions you hear asked in your business. Do any of these sound familiar?
● Why can't we move as fast as our competitors?
● How do I access data I can trust?
● Why do small changes take so long and cost so much?
● Why don't we have complete visibility into the business?
● Why can't we keep top talent?
When talking to prospective customers, I often hear some of these pain points. That frustration is what led them to search for a modern connectivity and workflow automation tool. Then, I get to explain why an integration platform as a service (iPaaS) – and especially the Boomi iPaaS – is the answer to business challenges like these.
I recently hosted a virtual event focusing on the speed, agility, and self-service capability of an iPaaS and how it creates more streamlined experiences for customers and employees. Our featured guest, Doug Henschen, a Principal Analyst at Constellation Research, delivered an excellent presentation describing how an iPaaS drives modernization.
Henschen's sessions are always worthwhile because Constellation focuses on the market-leading companies disrupting their industries as innovators who set the bar for others. He explained that "iPaaS is approaching mainstream adoption, but it's still early days," and discussed some of the legacy obstacles and new challenges facing every company today in getting the most from data. He also highlighted his "Five Must-Have Capabilities in a Modern iPaaS."
One recommendation was particularly instructive: "Get customer references that match the complexity and scale of your problems."
That's why our webinar also featured leaders from Okta, World Wide Technology (WWT), and the Kiewit Corporation. They took the time to share problems they had faced and how Boomi was core to their solutions.
"You always want to listen to customer references when buying tech," Henschen said. "I've had a chance to talk to all of these folks, and they all have very relatable and instructive stories – no matter what industry you're in – that can help you with the problems you're trying to solve."
So, here's a closer look at the technical challenges that Okta, WWT, and Kiewit were confronting and the business value they're now seeing through more nimble connectivity and automation.
WWT
The technology services provider struggled with the high cost, complexity, and low reusability of integrations. WWT couldn't move at the speed of customers or meet the growing needs of the business. That was particularly a problem around the customer-service ticketing process, which led to expensive custom development inside ServiceNow and months-long delays for integration deployments.
"What we were doing wasn't working," said Ken Maglio, manager for managed services product engineering at WWT. "We were spending money on very expensive resources as the complexity increased because every integration had to take into account the last integration. It just wasn't a great path."
Boomi's low-code platform gave WWT modular, repeatable integrations that slashed development time. A single integration is reusable, so WWT can scale faster with greater efficiency and flexibility. One example Maglio gave was how his team developed a new way to pull data from an OEM partner and put it into production in two weeks.
"That was one of the telltale signs that this was the right platform because we could move at that speed," he added. "Integrations used to take six months. Now we're measuring reusable integrations in hours. That's the cost savings. Boomi has been a real game-changer, and we're only getting started."
Okta
Jeremy Sullivan, senior manager of engineering at the identity and access management company, said he had often heard about Boomi but was skeptical about low-code platforms.
"Boomi had a great reputation, but I had never used it before," he said. "So when I came to Okta, I got the chance to see Boomi in action. And everything I had heard was true."
For Sullivan, observability and scalability were his two most paramount concerns for scaling the business. From an integration standpoint, that required reusability and modularity of components to keep up with all of the jobs constantly added to the growing business. Boomi provides both speed and consistency across integrations for his team.
The greater visibility helps with quickly addressing errors and something else Sullivan hadn't anticipated: meeting compliance issues, such as the Sarbanes-Oxley Act.
"The thing that surprised me the most about Boomi was the depth of the API management for auditing purposes," Sullivan said. "I work with our external SOX auditing. They're coming to me once a month or quarter and need to know the last time a component was edited, who pushed it to production, and when it last ran. Not only does Boomi save time, but it makes us look good. It's a lifesaver for transparency and observability."
Kiewit Corporation
The construction company required greater "cloud-ability" as they began moving away from an on-premises digital architecture. Kiewit relies on SAP as its core ERP system. But it's taking steps to migrate from a legacy ECE system to cloud-based SAP S/4HANA. Kiewit had more than 400 point-to-point integrations and didn't want to "lift-and-shift them into the cloud."
With Boomi, Kiewit streamlined all of that "spaghetti code" into 60 reusable integrations and now is well-positioned for the monumental task of cloud migration.
"On a daily basis, we execute 43,000 processes and over 20,000 API calls, and that number is only going to grow," said Matt Huck, information technology architecture manager at Kiewit. "With the cloud migration that we're going to begin over the next two years, we're going to see an explosion of our use of Boomi as the integration system."
When asked about other benefits Kiewit has seen, Huck highlighted the ease of use.
"The time it takes to get people up to speed with Boomi is nothing," he added.
View our free on-demand webinar, "Integration Platform as a Service: How to Drive Modernization, Innovation & Agility," to hear more insights from Doug Henschen, learn about the Boomi roadmap from Ed Macosky, and listen to the complete success stories of Okta, Kiewit, and WWT. Also, you can download a free eBook, "Five Must-Have Capabilities in a Modern iPaaS," featuring thought leadership from Constellation Research.