You probably don't realize it, but World Wide Technology (WWT) quietly touches your life in countless ways.
WWT is a technology solutions provider that combines the power of strategy, execution, and partnership to help clients and partners conceptualize, test and validate innovative technology solutions. With nearly 9,000 employees and more than 55 global locations, WWT bridges the gap between business and technology to make a new world happen for its clients.
WWT's clients represent the retail, financial services, and healthcare industries, among others. WWT provides services such as application development, lab services, consulting and infrastructure services, supply chain, as well as many other services. WWT's reach stretches across the globe!
Ken Maglio oversees the integration team for Managed Services at WWT, which helps clients run those systems smoothly.
"We take pride in building solutions, inventing and creating something from nothing that drives customer outcomes, and then making sure it works without a hitch," Maglio said. "When we deploy something, customers don't have to worry about it. For us, that means relying on integrations and automation to help people do their jobs more efficiently. That's where we need tools — to help us do that."
We sat down with Maglio to get his thoughts on technology, connectivity, and the power of automation. Here are lightly edited portions of that conversation.
First, our most important question. Give us your favorite pizza-toppings combination and why that integration works for you.
Maglio: I'll answer that by discussing a real integration problem we solved. We needed to take these large JSON files into a cloud database. But transferring that data took too long – something like 11 minutes to process 1,000 records. So, we created a way to chunk it apart and send it as a string.
We have this process where we can batch-process large data loads between our technologies and reconstruct that data in seconds. We went from 11 minutes to under 10 seconds for all the data export. It's not a painful task because we put all this into an integration and don't have to write our own code. The platform allows us to stitch everything together quickly, so now, any time we call APIs and get massive datasets, we use this same methodology.
So, maybe it's a new way to build the whole pizza shop to bake all the pizzas? You need something like this because the "ingredients" are constantly changing.
Great answer. But do you have a preferred pizza? 
Maglio: I've been in the St. Louis area for 30 years, and there's a local pizza here with thin crust, all the meat you can shove on it, and Provel cheese. It's a combination of cheddar, Swiss, and provolone. It's really popular here, so I would say that's probably my favorite pizza, thin crust, Provel, and all the meats.
How would you explain your role to a neighbor? 
Maglio: I work within Managed Services at WWT. Our customers trust us to run their IT systems, and my team glues all our systems together. I get asked all the time, what do you manage? So, let's say you have multiple locations for your business and need to ensure they all stay connected. Changes are done, and issues are solved. That's what we do and what our Managed Services team is all about.
What's different about us, though, is that we don't just come in and take over. We work with our customers and become their trusted advisors. We give them freedom and flexibility, whereas other companies do not because they just lock you out of everything. That's what Managed Services does. My team makes sure all the systems work together.
Whether it's coding, data, processes, or workflows, we use our tools to integrate and automate. That's why we rely on flexible tools. We must be fast. Things are constantly changing, and we need to move however fast our customers and our own internal teams are going.
That's an excellent opening about why integration and automation are crucial to any business today.
Maglio: One example is the whole new world of working from home. If a customer's employees aren't connected and can't join meetings, use their phone on their computer, and don't have a backup, there's a dollar cost.
We have a customer where remote employees needed a cellular backup, and the solution automatically created a cellular link when their main internet went down. However, sometimes that cellular connection would stick, even when their internet came back, and it caused excessive cellular data charges.
The solution wouldn't flip back automatically because of a bug in the OEM hardware. There were no alerts or status reports, nothing from the OEM that showed this issue other than one real-time graph of 100% loss of connection.
Using Boomi's integration, we pulled data from the OEM's API – actually seven different APIs – related to that data and stored it in a database. Then, we wrote a rule that created an alert and pushed that into our monitoring system. From that alert, an incident report was created to resolve the issue manually, 24×7. We figured out what we needed to do, developed a proof of concept, finalized that, and deployed it into production in two weeks. In this case, our solution and Boomi saved the customer multiple millions of dollars.
And that's a microcosm of what your team does?
Maglio: Yes, my team is responsible for solutions like this, and more for that fact. We've also built an entire eBonding engine using Boomi to sync data between our ticketing system and our customers and/or partners. The best part of that particular scenario, though, is that we could do it, put it in place, and we've now watched it run without fail for over a year. We haven't had to touch it. It runs every hour, 24/7/365. And it just works.
You mentioned the need to create processes that can be adapted to solve other problems. Why does that matter?
Maglio: We're not just building a point solution or product that we ship out. We're building this living, breathing ecosystem. We need the ability to, at any given time, make modifications. It can't be a complete re-work with six months of coding and then redeploying. We need to do it right now.
When we need a new feature, we do a little work – boom, boom, boom – and we've got our proof of concept done in a week or two. We need to move at the speed of business and the speed of our customers. That's why we've chosen the tools and platform we use with agility in mind. Boomi integration is one of those.
What does "move at the speed of business" mean to you?
Maglio: Doing something at the push of a button, with little to no barrier to auditability and data security. We're always trying to get to the point where we're using our technology tools in ways that gain efficiencies. We try to build processes that are repeatable and reusable. This concept isn't anything new for me, and I'm sure others. But Boomi just makes doing these things so darn fast! I've been an automation guy from Day One. I actually had a personalized license plate that read: I-A-U-2-M-8. You know, "I automate."
Few of us have a straight line in our career trajectory. What journey led you to where you are? 
Maglio: Even when I was a kid, I loved technology. My first computer was a Commodore, and I still have it somewhere. But when I went to college, I debated being a music major before settling on a developer path. Oddly enough, those two go hand-in-hand. You can make a decent choir from most IT departments, from what I'm told.
My brain is designed for solution architecture. I love being able to game out 15 scenarios quickly to overcome roadblocks, even though 14 of them may not work. I love figuring out the answer to problems, helping the team architect and build them, and then sitting in front of the customers and explaining how we will solve their issues. Making something from little-to-nothing is me.
Up Close With Ken Maglio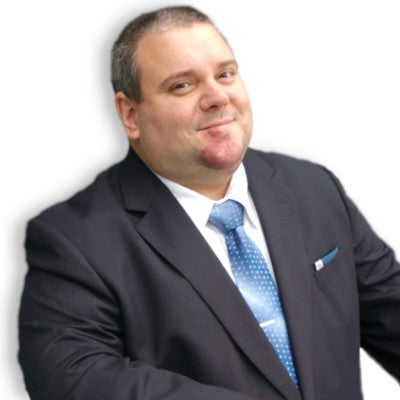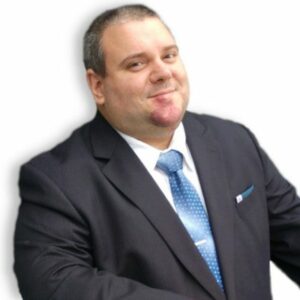 Role: Manager / Solution Architect – Managed Services Integration Engineering
Home: St. Peters, Mo.
Education: Bachelor's degree in software engineering, Missouri Technical College of Engineering; Associate's degree, St. Charles Community College
Career: About three decades in technology, including the last decade with World Wide Technology
Cool Fact About Ken: A model railroad enthusiast who received his first Lionel Quicksilver around age 4, Ken estimates he has approximately 30 passenger train sets and assorted engines and freight cars that could complete another 20 to 30 trains. Yes, he also has an engineer's hat. "It's in a box somewhere," he said.