Construction Firm Streamlines NetSuite and Procore Integration, Saves 66 Hours a Month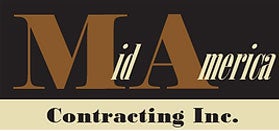 Industry & Market:
Commercial Construction
Headquarters:
Columbia, Ill.
Founded:
2016
Employees:
100+
Key Integrations:
NetSuite, Procore, Swipeclock timekeeping
Case Study:
Construction Firm Streamlines NetSuite and Procore Integration, Saves 66 Hours a Month
read more
Mid America Contracting
Backed by IT consultancy Avicado, Mid America Contracting takes advantage of Boomi's NetSuite and Procore Solution Accelerator to automate and scale its growing business
Business Goals
Mid America Contracting builds sleek, modern interiors and facades for large financial services firms, and companies in healthcare and other industries.
As it grew, Mid America Contracting needed a sleek, modern renovation to its IT and business systems. It took a big step in upgrading from QuickBooks to Oracle NetSuite for ERP, but faced issues connecting NetSuite to its Procore construction management software.
Mid America found the ideal solution with Boomi and systems integrator Avicado, a Boomi partner specializing in the construction industry.
Integration Challenges
Mid America had used a Procore connector to integrate with QuickBooks, but Procore didn't offer a similar connector for NetSuite. Conveniently enough, Boomi was working with NetSuite and Procore to develop an integration Solution Accelerator, ideal for construction firms like Mid America.
In the past, integration could be slow and error-prone, and was based on a standalone desktop with no remote access. Mid America has solved those issues with Boomi's NetSuite and Procore Solution Accelerator and Avicado's hands-on services.
How Boomi Helped
With Boomi, Mid America is streamlining job costing, budgeting, quotes, billing, and purchase orders with near real-time data synchronization between NetSuite and Procore. It can better manage the inherent complexities of construction accounting without inordinate manual data work.
Mid America gained a valuable partner with Avicado, a fast-growing Inc. 5000 firm that manages the Boomi environment. For example, Avicado innovatively used Boomi and a robotic process automation (RPA) bot to get NetSuite data into a timekeeping system for payroll processing.
Results
Mid America is scaling its business with cloud-based automation that's eliminated 66 hours a month of manual data work. As a result, operational and finance staff can focus on growth-oriented initiatives.
Data accuracy, timeliness, and visibility have increased dramatically, while Mid America has new insights into profitability and other metrics. The firm has:
Eliminated 40 hours a month of manual integration and operations work
Cut 26 hours of manual timekeeping and payroll processing
Accelerated integration projects 5X vs. alternatives
"Construction accounting is very complex, and Boomi lets us align systems and orchestrate an enormous volume of information across NetSuite and Procore accurately, reliably, and in near real time. That's critically important to our business."
---
Boomi leverages Amazon EC2 to ensure our design, development, and management platform is highly available. This allows our customers to build, manage and monitor their solutions reliably, from any web browser.