Cloud-based integration positions SaaS provider for growth
We need to provide high-quality, reliable service to our customers, and scale according to the growth of our business. That's what pushed us to go to the next level and choose Dell Boomi.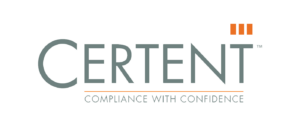 Certent centralizes application integration, improves customer satisfaction and meets demanding uptime requirements with Dell Boomi AtomSphere
Certent provides user-friendly, web-based technology that allows companies to meet their financial compliance and reporting requirements for equity compensation plans and financial regulatory filings. The company partners with global brokerage houses to help public companies manage their corporate stock option plans.
Business problem
Certent needed to replace a homegrown, point-to-point integration solution to meet the needs of large clients. Certent required a reliable, enterprise-grade integration platform that could handle multiple data transactions concurrently for multiple customers in a time-sensitive manner.
Solution
Certent used Dell Boomi AtomSphere integration platform as a service (iPaaS) to connect its cloud-based equity plan management solutions with brokerage trading platforms. This allowed Certent to replicate integrations across its partners, providing faster time to value, all while meeting future scalability needs and demanding uptime requirements.
Integrating the stock plan administration process
For organizations that offer company stock options to their employees, Certent's equity compensation management software automates the stock administration process, and its equity compensation reporting solution simplifies the stock plan accounting and financial reporting to help with SEC and proxy reporting requirements. These applications integrate with brokerage houses to transact the daily volume of stock purchases and sales so that client firms can manage all their stock plan needs through Certent's software.
Timeliness is critical, as this information must be synced daily — and missed or lost data during the syncing process can have significant financial ramifications.
AtomSphere: a proven, enterprise-grade iPaaS
Certent has a small window of time in which it can send and receive large data volumes between its applications and the brokerage firms it works with — several of which are among the top 10 global brokers.
Working with these global brokerages required moving away from Certent's homegrown point-to-point integration solution to a more robust, proven, enterprise-grade platform: Dell Boomi AtomSphere. Because of the demands of working within a heavily regulated financial services industry, Certent also required an integration tool that was failsafe and industrial-strength, enabling it to replicate integration processes across different customers/brokerage houses in a time-efficient manner.
"We need to provide high-quality, reliable service to our customers, and scale according to the growth of our business," explained Mark Ebersole, principal application architect for Certent. "That's what pushed us to go to the next level and choose Dell Boomi."
Dell Boomi AtomSphere enabled Certent to run concurrent data transactions, which significantly opened the available time window for Certent to send and receive large data volumes to and from brokers, increasing capacity.
AtomSphere also provided the logging capability required to track potential data submission errors. So as Certent syncs more data, it can also guarantee that one error won't hold up the entire data sync for the day — which provides faster performance for customers. Logging allows Certent to isolate and resolve a specific file sync error, so that every transaction for each day is always 100 percent complete. This helps improve customer retention by meeting their demanding quality requirements.
"The big thing we wanted to achieve was concurrency," said Ebersole. "We can run multiple processes for multiple companies at the same time — it was serial before. Now, with Dell Boomi, we can have as many processes as we need running at the same time."
Repeatable processes, scalable framework
Another benefit was the ability to provide repeatable processes that Certent's services organization could use to help on-board clients quickly and easily.
"We architected AtomSphere so that we could leverage core integration functionality across projects," said Ebersole. "Once the infrastructure is in place to access data from the Certent platform, simple integration modifications allow us to customize it for any customer. The whole platform is pretty configurable."
By using AtomSphere's process library, Certent built a broker integration that's ready for reuse with each new client, requiring minimal customization, speeding Certent's time to market. With centralized management, Certent is able to deploy and manage all of its customer integrations from a single location.
Certent knew there was an expense involved in a platform change, but it was the right time to move, and AtomSphere's built-in fault tolerance was a key motivator for the purchase decision.
"A lot of work was put into making our product fault tolerant, which is so essential when you're running processes that are mission critical and running after hours," Ebersole said. "To work with Wall Street, we need to work at that caliber. Dell Boomi got us to that level."
While Certent CEO Michael Boese had worked with AtomSphere previously, Ebersole said he nonetheless took some time to dig into the platform. The more he explored, the more he liked what he saw. Ebersole added, "I was very impressed and decided it was the integration platform to help us get where we wanted to go."
"The thing I love about Dell Boomi is that AtomSphere handles the integration and makes it rock solid for us, so we can focus on the actual business, and not worry about the technology," Ebersole said.
Success Summary
Application Types
Brokerage Trading Platforms
Equity Plan Management