Growing up in a small Pennsylvania coal-mining town, Ed Macosky had his future mapped out. He would become a civil engineer and spend his life building roads to help connect the world. Then, two weeks before heading off to Penn State University, a pamphlet arrived in the mail that changed his life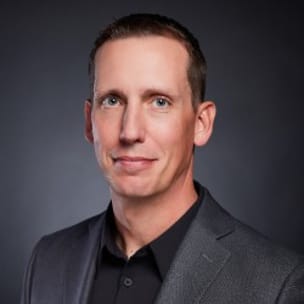 "My mom said, 'Hey, Eddie, Penn State is offering a new information science and technology degree this year, and you should check it out,'" he recalled.
Macosky had never much thought about computers beyond using AOL to chat with friends and surf the early days of the Internet. But something clicked for him at a college seminar focused on application and data integration. It turned out that he was more interested in connecting systems, data, and people.
"I thought, 'This is pretty cool. It's like putting puzzles together,'" Macosky said. "For the first time in my life, I got straight A's because it just happened to be the thing I loved to do. And that's never changed."
As Boomi's chief innovation officer, Macosky recently was named among the Top 25 Software Product Executives of 2022. The Software Report noted how "he works to establish and execute Boomi's product vision and roadmap – delivering an intelligent, flexible, and scalable integration platform that accelerates business outcomes by making information, interactions, and innovations flow faster."
Macosky, whose childhood home was across the street from a closed strip mine where he and his two siblings would ride their bikes, remains amazed at how his career has played out. He took some time to discuss the growing importance of integration for businesses, his love of helping customers solve problems, and how it "was pretty cool" to be recognized.
What was your first thought when you heard about the honor?
Ed Macosky: That it was exciting to be included. When I was at Oracle, there was another list in Business Insider where they tagged me as "The Prince of Integration." All of my buddies at Boomi hammered me for that, and they still make fun of me now. There are some really impressive people on this one, too. I've never seen myself among those kinds of executives. I'm pretty grounded and stay on the front lines near the customers. We have a flat organization at Boomi, and we're all pretty much the same. I'll be sitting beside an intern as we look for a way to help a customer.
But I will say that it was nice how proud my wife was and how she shared it on social media with our friends back home in northeast Pennsylvania. It gave me 15 minutes of appreciation to see how far we've come. Then I got back to work.
You've written about being Employee No. 8 at Boomi and how the company created the integration platform as a service (iPaaS) category. What has made Boomi unique?
Ed Macosky: In the early days, we were trying to teach people about how you could install Boomi anywhere and run it anywhere. People would ask us, 'What does this mean?' We were so far ahead of our time that we had to explain why that flexibility was essential. We could solve whatever challenges they had right then and whatever else appeared in the future as technology evolved.
Then the cloud world finally caught up to where we always were. Look at the rise of multicloud and public clouds battling it out for your business today. We connect all of it. That's why Boomi is more relevant today than ever.
You left Boomi and joined Oracle for nearly five years. Why did you decide to become a "Boomi-rang" and return?
Ed Macosky: Boomi was my first job out of college, and I just fell in love with the process of helping customers solve their problems. I saw their delight when they finally connected all of their systems. When I decided it was time for a new challenge, I got the opportunity at Oracle. I loved working with product teams there. But at some point, I felt like I had gotten too far away from the customers. I jumped at the chance to come back to Boomi, and now I get to work closely with customers again. I truly love the mission Boomi is on.
When you're at social gatherings, how do you explain what Boomi does?
Ed Macosky: I'll often mention Puma because everyone knows their shoes. Early in my career, I did an integration between Puma and Foot Locker. So when Foot Locker would run out of Puma shoes, the systems would talk to each other, and Puma would automatically know to ship more. People can visualize that. Then I can explain more by talking about what Boomi does in whatever industry they work in because we can help any business. For instance, I've had conversations with other parents on my daughter's softball team who work at banks about how we make the loan application process faster by connecting systems.
Why is there a greater need today to create connections?
Ed Macosky: Integration has always mattered. Boomi started as an EDI company that helped supply chains work better. Well, today, that's more important than ever. With the explosion of best-of-breed applications, the Internet of Things, the number of devices, and easier access to data, there's a need to connect everything. It's amazing some of the different ways we're helping businesses now.
What's an example of something innovative?
Ed Macosky: Well, we're talking to some professional sports franchises about dealing with their incredible amount of data. They have cameras everywhere in their facilities. People walk up with tickets on their smartphones and then buy snacks and drinks using them, too. You have sports betting and fantasy sports. They have all these cool, useful things. But none are talking to each other to help them create better fan experiences and even help their teams win with better access to real-time data. That's not even something people would have thought about 20 years ago when Boomi was starting. That's what I mean when I say integration and automation are getting bigger and bigger and bigger.
Up Close With Ed Macosky
Role: Boomi Chief Innovation Officer
Home: Livermore, Calif
Family: Wife Nicole (his high school sweetheart), Daughter Laine
Degree: Information Technology, Integration & Application, Information Technology, Penn State University
Career: Boomi from 2003 to 2014, rising to director of software engineering. Oracle 2014 to 2019, including as Vice President, DevOps & Release Engineering, Oracle Cloud Platform and Middleware. Re-joined Boomi in 2019. Holds patents related to auto-mapping data, predicting at-risk integration customers, and categorizing help to proactively prevent cancellations.
Five Fun Facts
First Job: Video store clerk
If you had a superpower: Invisibility
Something most people don't know about you: "My name is Edward, and I was born in Edwardsville, Pa. I'm actually the third Edward, after my dad and grandfather."
A common misconception about your job title: "People don't realize I run all of product. At some companies, the chief innovation officer is responsible for R&D. We chose that title because our entire product organization thinks of ourselves as innovators in the market."
The compliment that gives you the most pride: "How amazing my daughter is. Whether it's something nice someone says about her softball achievements or anything else. She's the pride of my life."