The Boomi Community is the hub of our relationship with our customers. It is where they can get answers to their questions, learn how to get the most from the Boomi platform, and engage with their peers to understand the best approaches to their integration challenges.
The heart of the Boomi Community is its members. Throughout the year, we recognize the most active and helpful individuals in this group. These leaders set the standard for how Community members can contribute and cultivate a rich conversation that helps everyone become better at integration.
We call these people our Community Champions. They are remarkable in their commitment to making the Community the best possible resource for integration professionals.
Community Champion S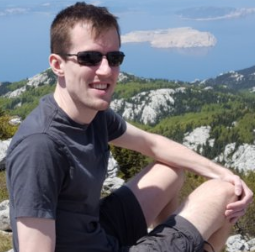 eth Duda represents all these outstanding qualities. From when the new Boomi Community launched in March 2016, Duda has been the consummate contributor, providing untold hours of advice to others, as well as mining from the Community's collective wisdom to improve his own knowledge. He also launched the first Boomi User Group, which he now leads in Boston.
Duda is a principal application developer at EnerNOC, a top provider of cloud-based demand response, energy procurement, and energy intelligence software (EIS) and services to thousands of enterprise customers and utilities around the world.
We spoke with Duda about his participation in the Boomi Community, the development of his career as an integration professional, and his experience using the Boomi integration platform to improve how EnerNOC runs its business and supports its customers.
You've been a very active member of the Boomi Community. What has inspired you to be so involved?
Seth Duda: The reason I got involved with the Community was so I could learn Boomi and use that knowledge at our company. I started by reading through posts on the forum, trying to understand how people solved different problems. Doing that, I quickly learned the concepts and learned to apply those to the work I was doing.
Then I started seeing questions that I could help answer, or other questions where, by spending a little time, I was able to learn more about Boomi while helping someone else at the same time. That turned out to be a wonderful way to quickly gain a lot of valuable experience with Boomi.
Someone might be very focused on one specific area of integration, so you don't necessarily get exposure to many of the other Boomi features or functionality. By doing a little bit of research in the Community to solve a problem that's beyond the scope of what you're building with Boomi in your job, you learn new things. It might be new functionality, or it might be some common patterns or best practices you see people using, which you didn't know about.
The other thing about participating in the community is that it's pretty hands on. Answering a question is much more hands on than reading through documentation or a book. The skills you learn from the Community tend to stick, and you retain that knowledge longer. It's definitely more productive for me.
You started the first Boomi User Group in Boston. How did that come about?
Seth Duda: I looked to see if there were any user groups in the area. I had experience going to Salesforce user groups and similar types of meetings. But there didn't seem to be any user groups for Boomi.
So, I posted on the forums and on LinkedIn. Then Adam (Boomi Community manager) reached out to me, and we organized the group. We met here in the EnerNOC office, and it went great. We had around 15 people from six companies. Since then, we've organized one additional user group meeting held at Liberty Mutual's Boston office.
Do you have any tips for inexperienced users of Boomi and first time visitors to the Community?
Seth Duda: For the new user, I would say you should try to learn about the concept of a document in Boomi and understand in depth how it moves along the process path when it's executing. For instance, what happens when two process paths connect to the same shape in your process?
I think if you can understand and conceptualize what's happening with these documents as your process executes, it goes a long way in helping you understand how Boomi works and how to build processes.
What would be your advice for experienced users?
Seth Duda: Try to answer some questions in the community forums. As I said, by being active in the community, you'll learn things you can apply that you would never have learned otherwise. It can pay big dividends down the road. And the more people who use the community, the more valuable it becomes. The best approach for people looking to get involved in the Boomi Community is simple: post and help answer some questions. That's how the Community grows and how you can grow professioally.
What would be some of your best practices advice to folks who need to run an integration project?
Seth Duda: It's easy to build something in Boomi. Building is the easy part. To be successful, you must spend most of your time not in Boomi. By that I mean spend your time working with stakeholders, gathering requirements, writing documentation, and testing. Because if you don't know what you're building or why, you're in trouble.
One big component of this is understanding the business process that's driving the need for integration. Figure out how the process works today. It's very likely you're going to be replacing an existing "manual" integration process. Figure out how it all fits together before you start designing an automated solution though Boomi.
A lot of times, there's opportunity to improve the business process. You'll find scenarios where once you understand the business process, you might find that the integration isn't even necessary. You might find that there's a different way to do it that would more effectively meet the business need. That's why you want to know what you're solving for and why.
Another piece of advice I would give is break an integration project into smaller components. When we were integrating Salesforce with NetSuite, we needed to synchronize our customers between Salesforce and NetSuite, and we needed to integrate sales orders as they were created.
So, in a scenario like that you can break it up. You could start with your customers and get that working. Get it into production. Then tackle sales orders. That brings an immediate benefit and, if doesn't work, you haven't spent two months designing and building something that needs to be scrapped and redone.
Once you've learned the requirements and you understand what you're building and why, create a high-level visual—a schematic—that you can present to your stakeholders. It's an effective way for them to understand what you are doing, validate your design, and ask questions.
Tell us a little about your role at EnerNOC and how it brought you into contact with Boomi.
Seth Duda: I started as an intern at EnerNOC, and I've been there for about 10 years. Early on I did a lot of work with Salesforce, building custom functionality that Salesforce didn't provide.
From there, I moved into the financial side of the company, which is where I am today, helping to build and support our core business system. This includes NetSuite, Salesforce, and various custom systems. With multiple systems, there are always integration needs, which is where Boomi comes in.
When you first shopped for new integration tools, what were some of the capabilities that were most important to you?
Seth Duda: First, we were looking for something that could — right out of the box — communicate with the various systems we needed to integrate. That was a big driver.
Of course, another factor was cost. In addition to Boomi, we looked at some open source solutions. We also looked at MuleSoft and Informatica Cloud.
And then, flexibility was another big consideration. We didn't want to purchase a purpose-built solution that solved only our initial use cases. Integration requirements have a way of getting complicated very quickly.
What impact has Boomi had on your approach to integration?
Seth Duda: Before Boomi, a lot of our integrations were custom-built. Or, in some cases, we purchased a purpose-built integration to solve a specific need. But when we undertook our NetSuite implementation, we decided it was time to standardize how we built new integrations. That's when we started evaluating what the market had to offer. We looked at a lot of solutions, including Boomi and its competitors.
Boomi came out on top. It's given us the standardization we were looking for, which is very beneficial. And it's also introduced a development platform that can be shared easily across the company so people can collaborate on integration projects.
How is Boomi helping help you build out integrations more efficiently?
Seth Duda: Everything related to Boomi flows through my team. However, when other business users come to us with a need, we try to teach them what Boomi is and how to use it. And, if they have the right skill set, we have them build the integration themselves.
We've done that a few times with our professional services team. They built and manage integrations that receive meter data from field devices and feed that into our customer facing platform. They built these on their own and host their Boomi Atoms separately from our environment.
How are you helping educate your organization about integration best practices?
Seth Duda: We've done one training session for our entire IT applications group. It's a beginner's guide to Boomi. Everyone created their own small integration. It was very hands on and fun. And that's the approach we want to take in the future. We don't really have the time to build integrations for everyone, so we've got to rely on other individuals in the company to help us out.