October 7th, 2018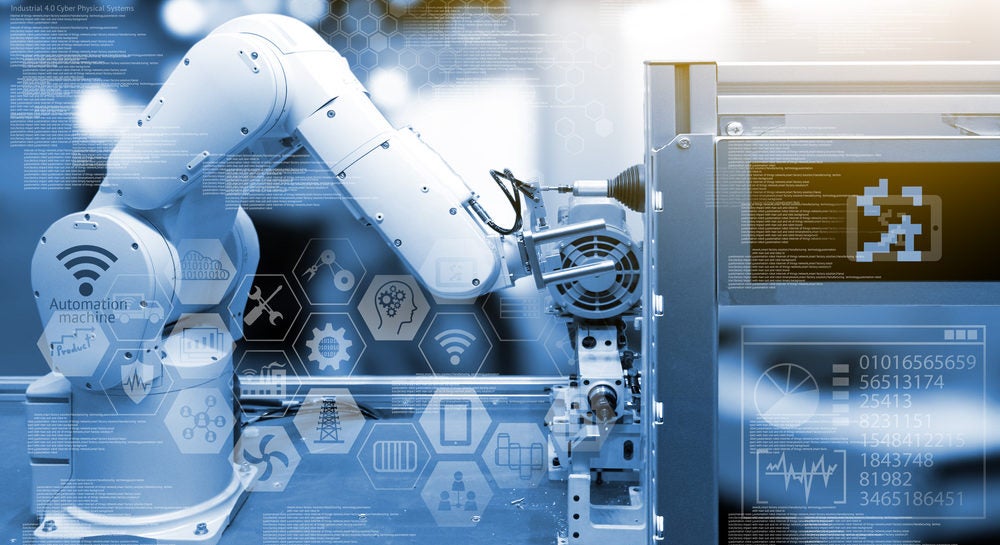 When business leaders think about making use of their data, they're looking to increase productivity and competitiveness, reduce risk, and create new revenue streams. The data they rely on usually comes from business applications for customer relationship management (CRM) or enterprise resource planning (ERP).
But in manufacturing, there's commonly another source of data: physical devices and sensors that monitor machines. What if manufacturers could derive even more analytic value by collecting data from physical devices and correlating it with business data to enrich analysis and gain greater insights to improve manufacturing and business operations?
Then you'd have an internet of things (IoT) solution for smart manufacturing — or Industry 4.0, the name given to the rising trend of automation and data exchange in manufacturing. And that's the goal of a new partnership between Alleantia, an innovative Italian software company, and Dell Boomi to seamlessly unite industrial IoT data with business application data to create all new improvements in how manufacturers can run their businesses.
Would you like to learn more about how Boomi and Alleantia can help your manufacturing operation harness the potential of IoT data? Read about the Boomi and Alleantia IoT partnership.
Alleantia: Connecting Machines to Applications
The company's flagship product Alleantia ISC is the only industrial IoT software that can connect machines to applications. It offers a complete monitoring and control system for industrial devices, single machines and sensors.
Today, many machines and devices are "intelligent." With the Alleantia software stack, which connects to more than 5,000 industrial devices, it's possible extract data from those devices for analytic purposes.
But Alleantia faced challenges implementing IoT communications flows that required integration of device data, application data, and people. It was costly to use in-house resources to develop and maintain connectors for the expanding breadth of popular business applications. And, it also detracted from research and development in Alleantia's core business.
Teaming up to Help Manufacturers
Of course, Boomi's sweet spot is integration — connecting everything. And we know the IoT is a huge source of data. But connecting to a device is different than connecting to a SaaS application like Salesforce or legacy on-premise business applications. The protocols are very different. We needed a software layer that could act as a translator from a machine to Boomi.
About 18 months ago, Boomi and Alleantia found themselves competing for a large IoT project. Lightbulb moment! We realized our core capabilities were entirely complementary.
We needed a software stack to talk with devices. Alleantia need a partner who could help it take device data and integrate it with business applications. A partnership was born. And Boomi CTO Michael Morton confirmed this approach was viable.
It's extremely important that an IoT solution do two things: get data from devices and integrate that data with business applications. Together, Boomi and Alleantia can do that.
The Edge Will be Bigger Than the Cloud
When we talk about IoT, edge gateways are a big part of an IoT solution. Dell Technologies chief executive officer Michael Dell has said that data flowing from the edge will be bigger than the cloud. According to Gartner, there were 8.4 billion "things" connected to the internet in 2017. So, the intelligence that can come from those devices has enormous potential. And, likewise, it offers tremendous opportunities to further automate manufacturing and business operations.
Here's how Boomi and Alleantia make that happen:
Alleantia ISC software is usually installed on an edge gateway nearby the machine. Once it's installed and connected, it makes data available via protocols very common in IoT (e.g. MQTT). The Boomi runtime engine (Atom) that interacts with these protocols can be installed in the cloud, on-premise in a data center or, as a unique capability in the market, directly on the same gateway.
A common scenario would be a company that has multiple IoT gateways running both Alleantia ISC and the Boomi Atom. With the interoperability of the two software stacks, the business can easily configure integration processes that take device data from the edge and correlate it with any business applications, fully leveraging the capabilities of the Boom platform and the ISC software.
This solution has several advantages. It exploits the compute power of the gateway, which is often underutilized. It also reduces local network traffic, as well as making it extremely simple to build, deploy and govern complex integration patterns.
Creating Efficiencies With Device and Business Data
Now Boomi and Alleantia are changing how manufacturers can use their IoT data. For example, a major manufacturing company in Italy had 100 Dell Edge gateways (model 5000) connected to 100 large, complex manufacturing machines that generate production data as they assemble products. The company wanted to use this data to optimize machine performance and lower production costs. But it had no way to use the raw data for analysis in a business dashboard.
However, in a proof of concept for the manufacturer, Alleantia and Boomi were able to integrate the raw device data with business data from the company's ERP (Microsoft Dynamics) and finance systems. And now the company can develop analytics based on this combined data set to improve is manufacturing operations and boosts its profitability.
And that's what the IoT is all about.
Would you like to learn more about how Boomi and Alleantia can help your manufacturing operation harness the potential of the IoT? Read about the Boomi and Alleantia IoT partnership or contact a Boomi integration expert today.