April 27th, 2018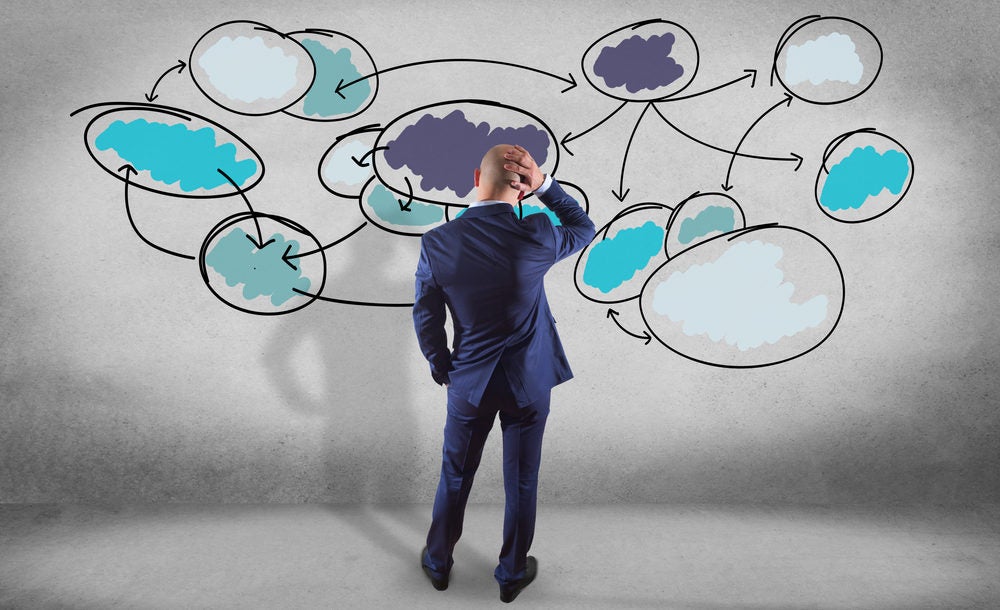 In a recent blog post, we talked about how organizations increasingly look for ease of integration when selecting software applications. They want to speed return on investment by quickly connecting new applications across their hybrid, best-of-breed IT environments.
That poses a challenge for independent software vendors (ISVs). To address it, some software companies invest in an in-house integration team to custom-code connectivity, but that means high cost and time-consuming manual work.
But the smart money these days is in partnering with an integration vendor. By partnering, ISVs can much more quickly and cost-effectively embed connectivity into their software and support the full range of out-of-the-box, custom, or managed services integrations.
Partnering with an integration vendor offers application companies advantages such as higher sales, less churn and greater customer satisfaction. But with dozens of integration vendors on the market, what should an ISV look for when evaluating prospective integration partners?
Dell Boomi's new ebook, "A Guide for Application Providers: Choosing the Right Integration Partner," offers guidance. Key characteristics for an integration partner include:
Cloud-native iPaaS. Integration platform as a service (iPaaS) is by far the most flexible technology platform and the fastest-growing segment of the integration market. iPaaS is much quicker to implement and easier to maintain than traditional on-premise ETL tools or enterprise service bus (ESB) technology.
Integration flexibility. An integration partner needs to support both cloud and legacy on-premise systems. While many integration vendors boast pre-built connectors, they should also offer generic technology connectors such as REST, SOAP, HTTP, as well as database connectors. An integration platform should also make it easy for ISVs to support both real-time and batch updating.
No coding required. Software companies have expertise in code development, but hand-coding integrations introduces cost and complexity, from testing to ongoing maintenance. A low-code, cloud-native integration environment eliminates these challenges by streamlining development with drag-and-drop configuration and automated, centralized management.
Rapid deployment. An integration partner should support the rapid deployment of any type of integration. Low-code configuration capabilities are a prerequisite for getting your customers up and running with the least amount of effort. Features such as process libraries and reusable routines let software companies apply integration across multiple customers.
Deployment flexibility. While cloud systems are increasingly prevalent, most organizations still have legacy applications and data that require extra security protections. An integration platform should provide flexibility to run in the cloud, in the ISV's data center, or in a customer's data center.
Breadth of functionality. Connecting systems is just the start to supporting customer integration needs. Other key capabilities include master data management, API management, EDI management, and workflow automation. Application vendors should look for an integration partner that delivers a broad range of functionality.
Market leadership. Experience matters. The ideal integration partner should have a deep history in integration and an extensive track record of innovation and success. Conduct due diligence through analyst reports, proof-of-concept projects, and customer references to select a partner equipped to support your long-term success.
To meet the growing importance of integration, Boomi offers the fastest, easiest and most cost-efficient way for ISVs to meet their customers' needs. Read what some of our software partners have to say about their Boomi relationships:
"We chose Boomi for the simplicity of connecting once to its platform and being able to immediately integrate with the entire Boomi network of applications." — Phil Fernandez, CEO, Marketo
"Boomi has helped us streamline our processes and allowed us to scale faster, which means we can onboard more customers faster." — Nannette Ray, Chief Performance Officer, AnesthesiaOS
Learn more in the Boomi ebook, "A Guide for Application Providers: Choosing the Right Integration Partner."