May 10th, 2018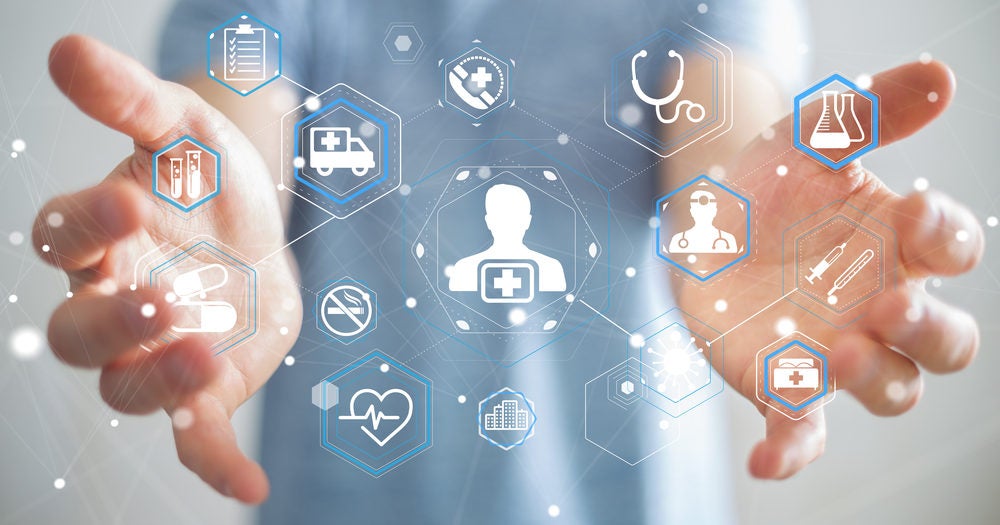 When healthcare professionals talk about the benefits of a 360-degree view of the patient — or Patient360 — the discussion often ignores the complexities involved in pulling that off. Patient360 demands that organizations convert systems of record into systems of engagement. Or rather, it is about making it possible for new, modern systems of engagement to easily draw data from existing systems of record.
That, in turn, requires a platform that allows all the players in the healthcare lifecycle, which include payers, providers, third-party services used by either, and patients to exchange data securely with a minimum of friction. A minimum of friction means data consumers can interact with data in their normal mode of usage, whether via a standalone electronic medical record (EMR) application, a mobile phone, or anything in between.
To learn more about how Dell Boomi can help healthcare organizations create a 360-degree view of patients, please read our industry solution brief, Dell Boomi for Healthcare Patient360
The Healthcare Lifecycle is a Moving Target
Efforts to make it possible for systems of record to support systems of engagement must consider the context and time-sensitive nature of much healthcare data. Systems of record usually have very time sensitive and context-specific data points about an episode of care or an interaction the patient had with a caregiver. Lab results are point-in-time results. Ditto the output of radiology systems.
But this data needs to meet the care teams or other responsible parties where they are in the overall healthcare workflow.
In this scenario, I may be a referring physician. I don't necessarily have the skills that a radiologist has. But, I have the skills to interpret. I can read back to the patient, in a different setting, a summation of what the X-rays mean. Likewise, for lab results. I can summarize based on the output of systems that analyzed the lab results and gave me a summary based on those analytics, possibly adding the context of patient population demographics.
In other words, systems of record should feed into other layers of technology to make it easier to explain what's important to the patient and to the care team. And that means a platform that's flexible and manageable.
A 360-Degree View of the Patient Should Deliver Three Things
Everything that goes into a 360-degree view should contribute to achieving three goals:
Creating a better experience for the patient
Reducing the overall cost of care
Providing higher quality healthcare service
These are essentially the goals of the "triple aim" and the foundation of value-based care (pay-for-performance versus fee-for-service).
Of course, there are a lot of steps in that journey from an operations perspective. And each one of those steps involves a transformational effort in the care delivery organization because in the fee-for-service model they were created to be transactional: "You request this; I give you that. And I get paid or reimbursed for that."
As the healthcare industry evolves to a value and quality focus, many organizations are struggling because their expert systems were not designed to be exposed to a broader ecosystem. And it creates a "value-quality" gap.
Closing the Value-Quality Gap: Unlocking Data From Expert Systems
To close that gap, we need to unlock data from the expert systems that are only accessible or available when you're inside the walls of the primary care provider and the hospital.
And this can provide two things: better information at the point of care for clinicians and a better, more personal experience for patients throughout their healthcare journey.
Once I unleash a clinical record and make it part of a more nimble platform, it opens many possibilities. For example, suppose you have a store of demographic and healthcare information from several organizations about the population in a specific geographic location.
If you're trying to create plans for engagement, outreach and intervention in something like the opioid crisis, you want certain data sets available — possibly for outside clinical organizations to take actions that are important for the care of the population. For example, you could federate a subset of data for mobile platforms to be used on the street in concert with police and emergency services.
Patient360 is not just about putting a web front end on your EMR or creating a portal that's designed purely from the patient's perspective. It's about creating a new experience of healthcare based on solid, high-quality clinical data, which is sourced from systems of record to support systems of engagement.
About the author: John Reeves is Dell Boomi's healthcare evangelist.
To learn more about how Dell Boomi can help healthcare organizations create a 360-degree view of patients, please read our industry solution brief, Dell Boomi for Healthcare Patient360