April 19th, 2018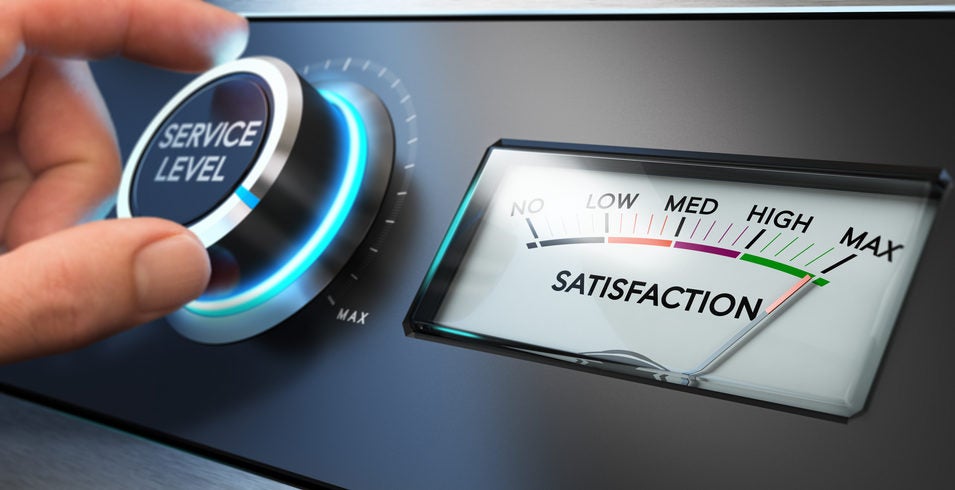 Consumers generate data every time they interact with a brand. Clicking a digital ad, browsing a website, cashing out at a brick-and-mortar store, or using a retailer's mobile app…each interaction creates a veritable gold mine of information that retailers and consumer goods companies can use to drive sales.
If properly harnessed, that data provides the foundation for customer experience management (CEM) — the ability to understand consumer behavior and preferences, create a unified 360-degree customer view, and generate insights for consistent, personalized engagement across any channel.
Cultivating a data-driven customer experience is essential for brands to survive and thrive amid retail industry disruption, as noted in a new Dell Boomi executive brief, "Customer Experience Management and the Connected Business."
Yet many retailers lack the application and data integration capacity needed to consolidate disparate customer data into a unified whole. In fact, 91 percent of retailers say that poor integration has resulted in business drawbacks, while another 63 percent have lost business opportunities, according to "The Connected Business," a recent survey conducted by Vanson Bourne and sponsored by Dell Boomi.
The good news is that retailers are well aware of their integration shortcomings, and are making data-driven CEM a priority in efforts to engage with fickle consumers who hopscotch across digital, mobile, physical and call center channels.
The Move to Customer-Centric Operations
CEM aligns with ongoing omnichannel commerce initiatives that aim to ensure inventory consistency, seamless transactions, and flexibility to buy, pick up and return by any channel. These efforts are part of the transition from a product-centric to a customer-centric strategy — a necessary step in this era of digital disruption.
Application and data integration is only one part of the CEM puzzle. Retailers need a multi-functional, intelligent data platform to transform into a connected business. With a modern integration cloud, retailers can orchestrate data across diverse applications, processes, people and devices. Key characteristics of a connected omnichannel retailer include:
Unified 360 customer view.
Customer profiles that span all touchpoints give retailers a trusted data set for analysis that reveals behaviors, preferences and interests, equipping them for personalized marketing.
High-quality data.
Information needs to be accurate and consistent across multiple applications, such as an ERP platform and ecommerce site. Discrepancies can result in off-base marketing, such as promotional emails for a product a customer already bought.
Process orchestration.
Processes that support CEM and omnichannel commerce benefit with workflow automation across front- and back-office systems. Too often, manual work in order entry or warehouse fulfillment introduces errors and delays that hurt customer satisfaction.
Flexibility to innovate.
Mobile apps, smart devices, and social media open new opportunities for brands to engage with tech-savvy consumers, especially millennials. API management is essential to unlocking data and applications to drive innovative experiences.
Dell Boomi provides retailers and consumer goods companies with an intelligent data platform to build highly effective CEM and omnichannel environments. More than 7,000 companies such as Lucky Brand, Candy.com and Kelly-Moore Paints rely on Boomi for capabilities that include integration, data management, workflow automation, API management and electronic data interchange (EDI).
To learn more about integration can help drive customer experience management, get the new Boomi executive brief, "Customer Experience Management and the Connected Business."