University of Canberra Fast Tracks its Digital Campus With Boomi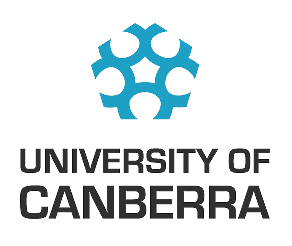 Industry & Market:
Higher Education
Key Integrations:
12 key systems, including Callista, Canvas, Allocate Plus, and Microsoft Dynamics CRM
Case study
University of Canberra Deploys Boomi to Create 'One-Stop Shop' for Digital Campus
read more
Customer Testimonial Video
Watch Video
University of Canberra
Australian university uses the Boomi Platform to power its digital student journey, helping students focus on their studies rather than administrative paperwork.
Geschäftliche Ziele
With the goal of encouraging students to spend more time focusing on studying and succeeding rather than completing administrative tasks, the University of Canberra (UC) saw recent advancements in digital technologies as an opportunity to fast-track that objective.
As a result, UC launched an innovative digital student journey (DSJ) program to transform the student experience. The result is an online, app-like environment that enriches students' lives with an intuitive, contextual experience based on real-time information that puts them in control of their learning needs.
Herausforderungen bei der Integration
Over the past decade, the university's digital student services had become fragmented, making it difficult to gain a 360-degree of the student experience. These services were often not 'student-centric,' driven instead by existing administrative processes, organizational structures and decisions.
The institution needed to modernize the way it handles student interactions from first enquiry to graduation and beyond with alumni development — and it wanted to do so within a single application to eliminate information gaps, double-ups, and delays in service.
Wie Boomi geholfen hat
The University of Canberra selected the Boomi Platform because of its modern, low-code design, which makes it easy to use yet powerful enough to manage the university's complex environment of cloud-based and on-premises applications.
UC deployed more than 65 integrations within 10 months, using Boomi's APIs to connect to 12 different systems.
Its Boomi-powered DSJ platform supports a single, cohesive service view accessible across multiple devices, that seamlessly integrates back office systems, applications, and data.
Ergebnisse
Boomi has helped the university take a big step forward in its digital transformation efforts. But most importantly, Boomi has helped create significant improvements for students' digital experience:
Redirection of student-focused learning
Increased student engagement — driving continuous collaborative platform improvement
Improved real-time data accessibility to university calendars, course information, test results, and other student information
Deployment of personalized digital services
On average, 50% of students are rating the platform 5 out of 5
With Boomi, students are more connected to the wider campus community with up-to- date digital information on events and other community initiatives. This is a big part of the environment we strive to provide.
---
Boomi leverages Amazon EC2 to ensure our design, development, and management platform is highly available. This allows our customers to build, manage and monitor their solutions reliably, from any web browser.