British Media Company Realizes Massive ROI With Boomi-Powered Customer Self-Service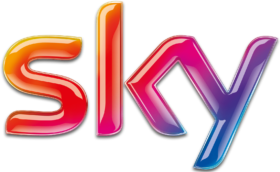 INDUSTRY & MARKET
Media & Entertainment
HEADQUARTERS
London, U.K.
# OF EMPLOYEES
31,000
# OF CUSTOMERS
24 million
REVENUES
£13.6 billion in 2018
Infographic
Sky Transforms Customer Service With Data-Driven Innovation
Learn More
Case Study
Sky Offers Stress-Free Troubleshooting, Painless Customer Service With Boomi
Read More
Video
Boomi Helps Sky Deliver a Superior Customer Experience
View Video
SKY
Sky uses the Boomi Platform to create an innovative application that helps customers quickly resolve service issues, resulting in a big boost to customer satisfaction and savings of £6 million within the first year.
Geschäftliche Ziele
British telecommunications provider Sky wanted to improve customer service by resolving technical issues and customer inquiries faster and more efficiently.
The company, which provides broadband and telephone services throughout the U.K., also wanted to offer its customers  additional options for troubleshooting.
"We needed to move into something transformational, to connect all of the underlying data sources and process them with intelligent algorithms," says Olive Perrins, service strategy manager at Sky.
Herausforderungen bei der Integration
Previously, the only way for Sky's 24 million customers to receive help was to call Sky's tech support team.
That team was using 21 different tools to run checks on its communication systems.  Calls were lengthy and agent recommendations were inconsistent, resulting in frustration all around.
Sky envisioned empowering customers through an intuitive self-service application for troubleshooting, creating an unified view of the disparate systems and technologies running its networks.
Wie Boomi geholfen hat
After surveying the vendor marketplace, Sky selected Boomi as the platform and "brains" powering its innovative Future Assurance View (FAV) application.
Boomi collects live data from customer equipment, diagnostic applications and business systems. Then it applies configurable business rules and logic, and responds through a simple API. Customers are presented with recommendations on how to solve their issue.
The innovative digital self-service application improved customer service and agent satisfaction — and won the 2019 U.K. National Technology Award for Best Enterprise Project.
Ergebnisse
The outsized return on investment (ROI) that Sky has realized with its Boomi-powered system includes:
£6 million in savings in the first year through less call center agent time, fewer engineer service appointments and less replacement hardware
40% decrease in support service costs
69% increase in digital-first customer engagement
75% faster repair times
20% reduction in repeat faults
55,000 customer service engagements per day
190,000 unique customer users per week
10 point gain in net promoter score
We use Boomi as an intelligent black box. It's data-driven, it logs every fault, cause and resolution, and we use it to drive innovation.
---
Boomi leverages Amazon EC2 to ensure our design, development, and management platform is highly available. This allows our customers to build, manage and monitor their solutions reliably, from any web browser.