Boomi Delivers Digital Transformation to Home Décor Retailer Umbra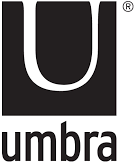 Industry & Market
Retail: home accessories design and manufacturing
Key Integrations
SAP and ecommerce applications
Salsify PIM
PTC FlexPLM
Customer Testimonial
watch video
Case Study
Home Décor Retailer Umbra Modernizes Its Business With Boomi
Read More
UMBRA
Toronto-based Umbra was able to dramatically streamline management of its EDI-based B2B partner network and solve its integration challenges with Boomi. The result is a transformed business model and an astonishing 1,600% ROI.
Geschäftliche Ziele
Umbra sells into more than 115 countries and has close to 75,000 distributors. Its trading partner network contributes more than 75 percent of the company's revenue.
With electronic data interchange (EDI) handled through a managed services partner, the demand for more frequent updates meant higher costs for Umbra. The company set out to find a new approach to managing the growing volume of data within its B2B network of distributors and simplify application-to-application (A2A) integration.
Herausforderungen bei der Integration
Umbra needed to move away from its third-party managed services EDI situation to regain control, lower risk and keep costs down. And to support digital transformation, the company needed a way to connect its various ecosystems, and the systems within them, with one another.
As its B2B network of retail distributors is crucial to its business success, it was important to Umbra to find a provider that had proven success with both EDI and application-to-application integration.
Wie Boomi geholfen hat
Boomi made it possible for Umbra to bring EDI management in-house, lowering costs and risk. And Boomi's low-code, drag-and-drop user interface, paired with the Boomi JumpStart services program, helped the Umbra team get started — and see measurable results — quickly.
Also, with Boomi's unified platform, developers only need to learn a single skillset — and in Umbra's case this included not just EDI management but also application-to-application integration. These "economies of skill" have brought efficiency, flexibility and speed to Umbra's data and application integration efforts.
Ergebnisse
With Boomi, Umbra has been able to cut costs, save time, improve partner coordination and grow its business.
Realized a 1,600% ROI in 10 months
Successfully migrated management of its B2B network in-house
Gained the ability to support European EDI standards
Integrated applications including SAP, Salsify and PTC FlexPLM in three months
Looking to the future, the Boomi platform will also enable Umbra's team to manage API integration, without needing to learn new skills.
Umbra realized a 1,600 percent ROI from using Boomi — in just 10 months, including training time.