Flinders University Builds a Connected Digital Campus With Boomi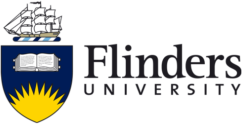 Industry & Market
Higher Education
Key Integrations
Student Management System software
Financial software
Case study
Flinders University Builds a Digital Campus With Dell Boomi
read more
Boomi Helps Flinders University Build a Digital Campus
Flinders University, a leading educational institution in Australia, is using the Dell Boomi platform to power a cloud-first strategy that will modernize IT and deliver seamless digital experiences to students and staff.
read more
Customer Testimonial
watch video
Flinders University
Ad hoc, point-to-point and manual integrations couldn't support Flinders University's vision for a digital campus. Flinders chose Boomi for integration, data quality management, API management and workflow automation in a single platform.
Geschäftliche Ziele
Flinders University, a top-ranked academic and research institution, provides education to more than 27,000 students. The university's visionary initiative, Making a Difference: The 2025 Agenda, is supported by a five-year digital transformation strategy that includes moving up to 90 percent of its applications to the cloud.
Through a cloud-first approach, Flinders aims to:
Deepen engagement throughout the student lifecycle
Deliver personalized and customized experiences to its students and staff
Provide seamless access to education across the channels of students' choice
Herausforderungen bei der Integration
Flinders needed to modernize its infrastructure to better support the educational needs of its students. This meant finding a cloud-native integration platform that would allow it to:
Support migration of its student management system and financial software from on-premise to software-as-a-service (SaaS)
Quickly connect a diverse array of cloud and on-premise applications accessible across online, offline and mobile channels
Ensure data is up-to-date across all applications so it can accurately map student journeys
Wie Boomi geholfen hat
Boomi's low-code, cloud-native platform allowed the university's six-person integration team — whose members had no previous integration experience — to quickly ramp up and successfully replace many legacy integrations with Boomi's flexible connections.
And using Boomi, the team was able to rework and replicate 130 integrations between the student management system, its financial system and other applications, including systems for learning management, human resources, customer relationship management and admissions.
Ergebnisse
Flinders is using the Boomi platform to enrich and streamline student experiences, from recruitment and onboarding to graduation and alumni relations. With Boomi, the university has been able to:
Reduce integration development time by at least 2x
Support rapid deployment of 130+ integrations
Streamline onboarding and lower administrative overhead
Establish an integration center of excellence
Provide students with anytime, anywhere learning capabilities
Boomi's integration capabilities ensure our apps operate concurrently and consistently so that students can learn through a modernized environment that is accessible on their terms — on mobile, at any time, from any location.
---
Boomi leverages Amazon EC2 to ensure our design, development, and management platform is highly available. This allows our customers to build, manage and monitor their solutions reliably, from any web browser.