SHV Energy Modernizes and Streamlines Its Global Operations With the Boomi AtomSphere Platform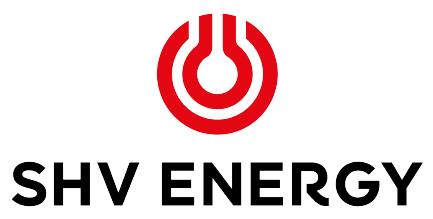 Industry & Market:
Utilities (LPG and LNG distribution)
Headquarters:
Hoofddorp, Netherlands
# Of Employees:
17,000
Revenue:
$11B
Partners:
Capgemini Netherlands
Key Integrations:
Salesforce
Case Study
SHV Energy Provides Pervasive Connectivity to Global Operations With the Boomi Platform
Read More
Customer Testimonial Video
WATCH VIDEO
SHV Energy
One of the world's largest distributors of liquefied petroleum gas uses integration to gain speed and responsiveness, powering its move into new markets
Objectifs d'entreprise
Founded in 1896 by eight Dutch coal wholesalers, SHV Energy has grown over the decades into a global organization with a complex technology ecosystem that spans multiple applications and solutions all over the world. The company operates in 20 countries, offering over 16 brands and employing more than 17,000 employees.
SHV Energy wanted to gain holistic visibility across its decentralized environment, and leverage its data to capitalize on new business opportunities faster, and also control costs. At an operational level, the company planned to launch global initiatives in areas such as procurement, HR, and Salesforce optimization, and needed to integrate those programs with the business applications of local operating units. Effectively, SHV Energy wanted a way to transform into a networked, yet decentralized, organization that could scale easily to meet new business needs.
Défis technologiques
Due to steady growth and an increasingly competitive marketplace, SHV Energy knew it needed to modernize its technology platforms. However, the company had a significant amount of valuable information stored in legacy applications across the world.
SHV Energy's technology challenges included:
Lack of operational visibility across countries and locales
Time to onboard new customers could vary greatly based on location
Maintaining decentralized technology on-premises was complex and impacting efficiency
Connecting legacy and modern applications required lengthy development for each new integration
No way to extract the business value from data housed in legacy systems
Comment Boomi est venu en aide
With the assistance of Capgemini Netherlands, SHV Energy created an Integration Competence Center (ICC) structured around Boomi best practice recommendations and the Boomi AtomSphere Platform. The Boomi platform helped the company to:
Establish a solid foundation for easily onboarding global and local applications
Increase the reliability, resilience, and agility of its integration infrastructure
Scale easily by reusing proven integrations and integration patterns
Avoid the unmanageable complexity of point-to-point integrations
Move from traditional batch integrations to more near-real-time integration
Put up-to-date information in the hands of customer service agents using systems such as Salesforce
SHV Energy also found the Boomi platform simple to use from a technical perspective, capable of executing complex integrations quickly, and easy to maintain.
Résultats pour l'entreprise
The Boomi AtomSphere Platform allows SHV Energy to continually increase automation within its value chain by enabling systems to talk to each other. For example, the company now has five global applications, integrated with 30 different local applications across various regions. This makes its entire global IT environment, with its many components, easier to manage.
The Boomi platform, hosted with Boomi Managed Cloud Services on Microsoft Azure, improves:
Cost efficiency
In-house integration capability
Individual network communication at the local level
Time-to-market for new solutions
The speed and responsiveness that SHV Energy gains from the Boomi platform supports the company as it moves into new markets such BioLPG and solar panels.
"The business is starting to realize that Boomi benefits them. Our philosophy is, 'run your business. We'll take care of integration with Boomi.'"
---
Boomi leverages Amazon EC2 to ensure our design, development, and management platform is highly available. This allows our customers to build, manage and monitor their solutions reliably, from any web browser.