The American Cancer Society Serves 30,000 Patients Yearly Leveraging the Boomi Platform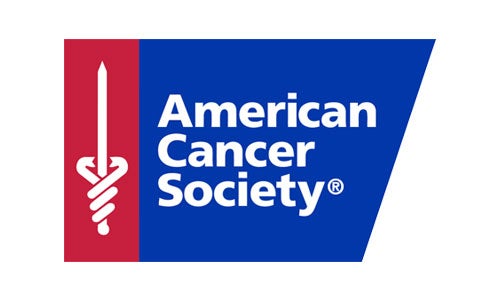 Market
Non-profit
Headquarters
Atlanta, Ga.
Patients
30,000+ annually
Investments
$4.9 billion since 1946
Key Integrations
NetSuite, Salesforce, Concur, Microsoft Azure
Case Study
ACS Leverages the Boomi Platform to Serve 30,000 Patients Yearly
read more
Customer Testimonial
Boomi helps ACS give volunteers, patients, caregivers, and event managers better access to real-time data — helping fight cancer on all fronts.
watch video
American Cancer Society
ACS uses Boomi to integrate key applications, like Salesforce and NetSuite, connecting 39% more patients with volunteers through its Service Match program and matching more donors to fundraising systems to deliver 3,000 events per year.
Objectifs d'entreprise
The American Cancer Society (ACS) has played a role in nearly every cancer breakthrough in the last 100 years. To continue its cancer-fighting history, the ACS needed to better connect patients with volunteers and caregivers and provide fundraising event managers with consistent data from multiple systems faster.
To get an enterprise-wide understanding of its data, ACS needed an integrated platform that could:
Enhance its Service Match digital business service
Facilitate digital interactions with the aforementioned constituents by leveraging consistent data
Défis technologiques
For ACS to morph into a data-driven organization, it needed to consolidate more than 10 regions — each with its own IT and financial systems — retire legacy solutions, adopt a cloud-first strategy, and integrate key applications including NetSuite and Salesforce.
Critical challenges were:
Data spread across business critical systems that didn't sync properly
Inconsistent data in across key platforms
Old legacy systems that were too costly to maintain
Limited financial reporting capabilities and KPI tracking
Comment Boomi est venu en aide
With Boomi, ACS was able to quickly integrate Salesforce and NetSuite, giving volunteers, patients, caregivers, and event managers better access to real-time data. Boomi helps ensure that revenue and expense information for fundraising events managed in NetSuite is consistent with fundraising event data managed in Salesforce.
Integration with other key applications including Concur for travel and expense management helps the organization streamline business processes, and connection with its data warehouse delivers access to historical information.
Résultats pour l'entreprise
Using the Boomi Platform, ACS has integrated 120+ applications, data stores, and external systems while processing 250,000 transactions daily. The integration between Salesforce and NetSuite allows ACS to synchronize all revenue and expense information, and has facilitated:
Service Match program improvements, resulting in a 39% increase in ride shares
Access to real-time aggregated data through any channel for all constituents
Better service to 30,000 patients yearly
Connecting more donors to fundraising systems to enable 3,000 events per year
With Boomi, we've increased ride shares through our Service Match program by 39% this year.
---
Boomi leverages Amazon EC2 to ensure our design, development, and management platform is highly available. This allows our customers to build, manage and monitor their solutions reliably, from any web browser.