Global Shipping & Logistics Delivers Superior Customer Service With Boomi B2B/EDI Management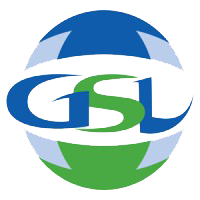 Industry & Market
Shipping and Logistics
Headquarters
Dubai, United Arab Emirates
Founded
1975
Employees
Nearly 700
Key Integrations
Customer ERP systems, Manhattan SCALE WMS, Oracle ERP, third-party transportation management system
Case Study
Global Shipping & Logistics Delivers Superior Customer Service With Boomi B2B/EDI Management
read more
Customer Testimonial
Watch the video
Global Shipping & Logistics
A UAE-based third-party logistics provider (3PL) is streamlining electronic data interchange (EDI) transactions with customers, gaining speed, accuracy, and visibility that are driving company growth
Objectifs d'entreprise
Global Shipping & Logistics is using modern technology as a leading third-party logistics provider (3PL) in the Middle East, supporting core values of customer centricity, innovation, and continuous improvement in serving 100+ local and global brands.
Electronic data interchange (EDI) is a key focus as it can improve customer experiences with swift, transparent orders and fulfillment for UAE-based GSL, part of the Al Shirawi Group conglomerate. GSL relies on Boomi B2B/EDI management as a foundation for delivering best-in-class 3PL services.
Défis technologiques
Manual order management posed multiple challenges to GSL. Operational staff spent time scrutinizing customer purchase orders, manually entering data into GSL's ERP platform, pushing data into a warehouse management system, and tracking orders through to fulfillment.
Onboarding a new customer could take up to one month. Once set up, transaction processing was slow, tedious, and prone to errors that could erode customer satisfaction. GSL was challenged to deliver the transparency and confidence that B2B customers expect in the digital age.
Comment Boomi est venu en aide
Implementing Boomi B2B/EDI Management in 2006, GSL has expanded usage across 150 integrations in a diverse environment of customer ERP systems, and an internal Oracle ERP, Manhattan SCALE warehouse management system, and a third-party transportation management system.
With Boomi, GSL syncs automatically with customer ERPs to pick up purchase orders and automate inventory, logistics, fulfillment, and invoicing. Customers enjoy real-time visibility into status, while Boomi provides scalability for international growth amid fast-growing order volumes averaging 4,000 to 5,000 a day.
Résultats pour l'entreprise
GSL is realizing its top priority of delivering superior customer service with Boomi automating EDI order processing. It's dramatically improved order accuracy while increasing operational efficiency for internal and customer staff.
GSL's four-person Boomi team takes advantage of Boomi's low-code ease of use to quickly onboard customers and make modifications as needed. With Boomi, GSL has:
Minimized manual work for staff, customers
Achieved 99.99% accuracy in order processing
Cut weeks from customer onboarding time
Realized real-time visibility into order status
The whole EDI process is automated now. There's no manual activity or data entry because Boomi syncs our systems with whatever ERP a customer is using. We've achieved and maintained a 99.99 percent accuracy rate in transactions while handling 4,000 to 5,000 orders a day.
---
Boomi leverages Amazon EC2 to ensure our design, development, and management platform is highly available. This allows our customers to build, manage and monitor their solutions reliably, from any web browser.