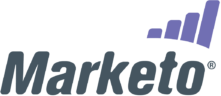 Marketo
Herausforderungen bei der Integration
As a SaaS company, Marketo required a scalable process for their financial and billing systems in order to keep pace with their rapid customer growth. They chose Zuora Z-Billing to accommodate and capture their flexible licensing terms to automatically produce accurate invoices and manage up-sell, renewal and new billing terms. In order to avoid dual data entry, Marketo desired an integration solution to automate the data from Salesforce to/from their on-premises financial software package, Quickbooks.
Wie Boomi geholfen hat
Marketo was able to leverage Zuora's existing partnership with Boomi in order to integrate Z-Billing with Quickbooks and automate billing and month-end close processes for 200+ subscription-based customers. Boomi AtomSphere offers a pre-built connector for both Z-Billing and Quickbooks which allowed them to implement the solution quickly and without monopolizing critical internal IT resources. As a result of the integration, Marketo benefited from improved visibility of key customer metrics for subscriptions, invoices and payments- including MRR, renewals, and more.