Exertis Increases IT and Operational Efficiency, Delivers Frictionless Transactions to Power Rapid Growth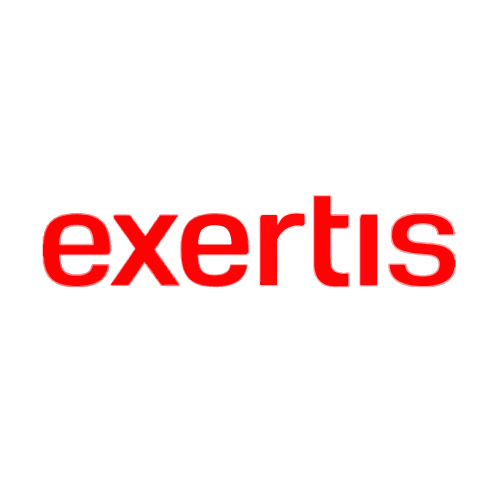 INDUSTRY & MARKET
Technology Distribution
HEADQUARTERS
Basingstoke, U.K.
FOUNDED
1977
CUSTOMERS
50,000
PARTNERS
2,400
EMPLOYEES
5,000
REVENUE
$5.65 billion (2022)
KEY INTEGRATIONS
SAP ECC
Microsoft Dynamics 365 Business Central
JD Edwards
NetSuite
Salesforce
Microsoft Azure
Microsoft SQL Server
AS/400
Case Study:
Exertis Increases IT and Operational Efficiency, Delivers Frictionless Transactions to Power Rapid Growth
Read More
Customer Testimonial Video
Watch Video
EXERTIS
A top technology distributor is digitally transforming its complex global environment with Boomi for integration and EDI transactions with thousands of manufacturers, retailers, and resellers
Objectifs d'entreprise
Exertis, a distributor of technology products and services, is meeting objectives for rapid growth, with revenue up 50 percent over five years, to $5.65 billion in 2022.
Growth brought a challenge — to make Exertis's 22 operating entities work seamlessly across 2,400 technology partners, and 50,000 retailers and resellers in 20+ countries.
Exertis, a subsidiary of FTSE 100 company DCC plc, whose portfolio includes energy and healthcare businesses, prioritized digital transformation to meet partner and customer expectations for frictionless transactions.
Défis technologiques
Each Exertis entity handled integration differently, with manual custom coding, legacy enterprise service bus systems, and outdated electronic data interchange (EDI) tools and services the norm.
The ramifications: Slow integration development, high technical debt, and a dwindling pool of developers with specialized skills. Exertis lacked the scalability it needed, while staff struggled with manual order processing. Partner and customer experiences suffered.
After evaluating options, Exertis selected Boomi to modernize its IT environment while supporting its growth and acquisition strategy.
Comment Boomi est venu en aide
Exertis uses the Boomi platform to connect nearly 100 internal and third-party systems (partners, customers, logistics providers, digital marketplaces), with ~200 more systems in the pipeline. Boomi's core integration, B2B/EDI Management, and API Management capabilities give Exertis flexibility it lacked.
Boomi's ease of use lets Exertis developers become proficient in as little as three weeks. A shared development environment promotes reuse of integrations across the business, saving time and costs and helping the company more seamlessly onboard newly acquired businesses.
Résultats pour l'entreprise
Exertis is fueling growth and profitability with Boomi at the center of its digitally transformed global environment. Benefits include:
Improved partner and customer satisfaction
Faster integration development and deployment
Reduced manual work for staff
More time to innovate
"With Boomi, we can interact with both retailers and manufacturers in real time," says Brian Cassidy, CIO, Exertis IT. "Exertis is in a growth phase, and Boomi gives us a scalable platform that lets us meet the demands of fast-changing marketplaces."
"One big benefit with Boomi is that we can literally 'lift and shift' an integration that one team created in a shared development environment to other entities. That reusability saves time and money because we don't have to start from scratch."
---
Boomi leverages Amazon EC2 to ensure our design, development, and management platform is highly available. This allows our customers to build, manage and monitor their solutions reliably, from any web browser.