May 4th, 2017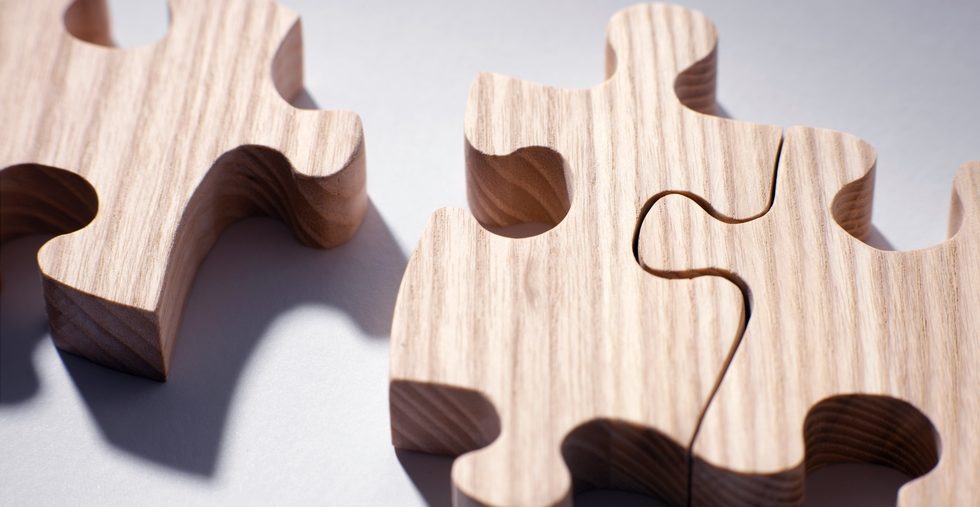 The hundreds of IT and business professionals who visited the Dell Boomi booth at the SuiteWorld user conference in late April underscored what we already knew: NetSuite customers face a pressing need to integrate their core cloud business management platform with best-of-breed applications.
Interest was especially high in Boomi's pure cloud integration platform for key business processes such as lead-to-cash, human resources and omnichannel commerce. At SuiteWorld, the Boomi team gave 20-minute best practice presentations on those and other use cases. And we heard war stories from NetSuite customers on how a lack of flexible integration is holding their business back.
Some NetSuite users have tried custom-coding connectivity, only to find it can take weeks or months of work and can't be easily repeated. Others that have yet to integrate NetSuite with complementary apps told of how productivity suffered from hours upon hours of work manually entering and managing data in multiple systems.
Boomi solves those problems with integration platform as a service (iPaaS) technology that provides fast, flexible connectivity across any cloud or on-premise application. A visual drag-and-drop interface and library of move than 200 pre-built connectors lets IT build integrations quickly and easily, freeing organizations to focus on innovation and growing their business.
To date, more than 600 NetSuite customers rely on Boomi to automate business processes and seamlessly move, manage and govern data to automate workflows. Many Boomi implementations for NetSuite support use cases outlined in our new ebook, "How to Use Application Integration to Automate Your NetSuite Business Processes."
Three of the top use cases include omnichannel commerce, human capital management (HCM), and supply chain management with EDI.
Omnichannel Commerce
The ideal of customer-centric, omnichannel commerce requires synchronization across a range of applications. NetSuite supplies a complete commerce solution, but some retailers and B2B merchants prefer a best-of-breed approach for ecommerce storefronts, point-of-sale (PoS) systems, marketing automation, customer relationship management (CRM), and other functions. Without integration, merchants face the risk of erratic processes and fragmented data.
Boomi iPaaS lets merchants seamlessly integrate NetSuite with complementary commerce systems. For example, NetSuite can serve as the product catalog for an ecommerce storefront (e.g., Magento, Demandware, Shopify) or a third-party site (Amazon, eBay).
A cloud-based integration platform provides connectivity that enables real-time inventory data online while eliminating the massive work of manual updates. Integration also transfers online orders to NetSuite for accounting and fulfillment. By integrating across NetSuite, ecommerce, and POS, merchants gain a single customer view essential for personalization and superior service. And they have visibility into inventory across channels to better fulfill orders.
Human Capital Management
HCM data is essential to a thriving business, but it's often isolated in a single system or scattered across several applications. Organizations can streamline the hire-to-retire life cycle by connecting NetSuite with a main HCM application and systems for recruiting, talent management, incentive compensation, payroll, expense management, or others. Integration is also instrumental in overall organizational performance and making the most of personnel investments.
Boomi connects financials and workforce systems to generate reliable, consistent information about your employees. For example, to set up payroll integration for a new employee, data may be sent from Workday (HCM) to NetSuite (for accounting) and on to a vendor such as ADP for payroll or to NetSuite's payroll functionality. Similarly, iPaaS supports employee satisfaction by integrating data from NetSuite and HCM systems into an employee portal covering payroll, benefits, 401K, training, time off, and more.
Enterprise resource planning (ERP) and HCM integration gives management new insights in such areas as workforce budgeting and analytics. For instance, integration makes it possible to measure revenue impact from sales training investments or high turnover in a given region. ERP data such as revenue and profit can amplify performance reviews and staffing efficiency. Tapping HCM hierarchical data aids in establishing role-based ERP workflows for procurement or expense approvals.
EDI/Supply Chain
How effectively distributors, manufacturers, retailers, third-party logistics providers, healthcare organizations, and others manage electronic data interchange (EDI) has a big impact on business performance. A seamless EDI-driven supply chain lays a foundation for cost-efficient growth. Yet many organizations struggle with needlessly complex EDI systems or rely on manual approaches that inhibit growth.
Integrated with NetSuite, Boomi's cloud-based EDI eliminates the many drawbacks of legacy EDI and handles all document exchanges, including trading partner setup, data transformations, workflow configuration, communication testing, and transaction monitoring. Using an iPaaS platform with built-in EDI lets you and your business partners connect complementary applications, such as CRM, ecommerce, inventory management, warehouse management, and order processing.
Flexibility, transparency and security are essential, whether EDI is through a value-added network (VAN) or AS2 connections. Boomi EDI delivers flexibility with built-in support for leading connectivity and security standards. It also provides a library of EDI document types that can be visually mapped to transfer data between NetSuite and external systems. Transaction acknowledgments, error alerts and manual resending enhance hands-on control.
To learn more about how Boomi helps NetSuite customers make the most of their cloud business management platform, get the Boomi ebook, "How to Use Application Integration to Automate Your NetSuite Business Processes."