October 26th, 2018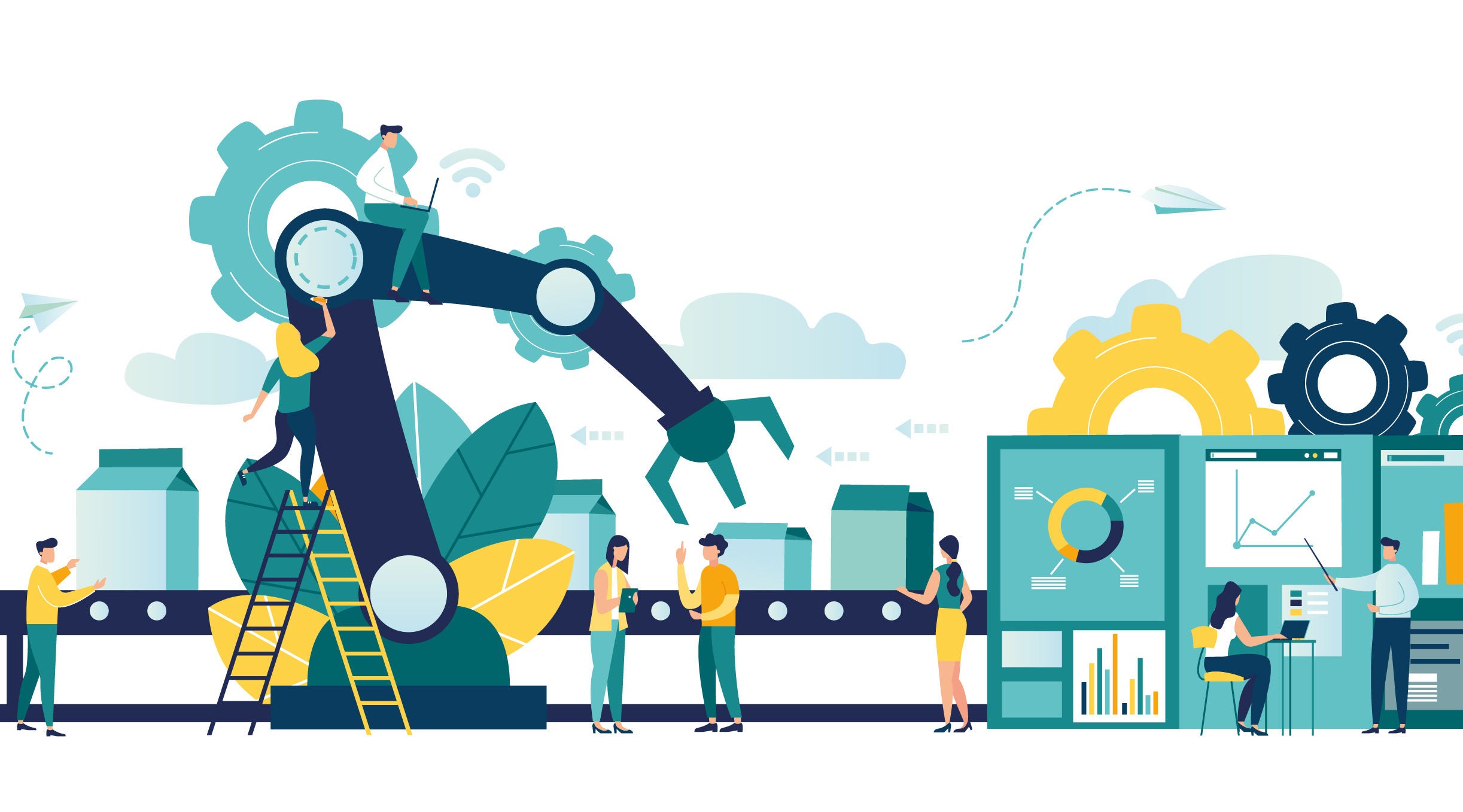 Lately, robotic process automation (RPA) has been coming up frequently in my conversations with C-level executives. Fueled by a new wave of RPA vendors, this emerging technology is being hyped as an essential element of digital transformation.
RPA is based on robot or "bot" software designed to automate routine tasks such as email routing and response, conducting credit checks, claims processing, procure-to-pay, quote-to-cash, data entry in financial or HR systems, and similar manual work. It's already helping organizations improve business speed, minimize errors, reduce costly human labor and refocus personnel on higher-value tasks.
But RPA, like many emerging technologies, cannot exist on its own. To provide its ultimate value to an organization, it requires integration. In this post, I'll cover the basics of what RPA is, how it can help your organization, and the key issues executives should consider — especially regarding integration — when assessing how to deploy RPA technologies in their organizations.
Learn more about how integration can help you take advantage of RPA and other emerging technologies. Attend Thameem Khan's Boomi World session, "Future Trends of the Connected Business." Register for Boomi World today!
RPA: What It Is, What It Does
From early use cases largely in the business process outsourcing (BPO) industry, RPA is evolving from first-generation assisted RPA toward next-generation technologies that incorporate artificial intelligence (AI). As defined in a research report from the Everest Group for UiPath, a leading RPA vendor, RPA breaks down into four categories:
Assisted RPA (RPA 1.0) – Deployed on a worker's desktop, the major objective of this use of RPA is aimed at improving individual worker productivity.
Unassisted RPA (RPA 2.0) – Robots are deployed on a centralized server from which they can be controlled manually. Organizations can leverage RPA in this scenario to automate end-to-end tasks. Also, workflow scheduling/queuing is possible from a central control console.
Autonomous RPA (RPA 3.0) – A progression from unassisted RPA solutions, autonomous RPA can handle more complicated rules-based processes with some built-in decision making, such as handling changed priorities for a more dynamic style of workload balancing.
Cognitive RPA (RPA 4.0) – Building on autonomous RPA, cognitive RPA can integrate with artificial intelligence (AI) technologies such as machine learning and natural language processing. AI would enable RPA to handle the unstructured data of a process and enhance capabilities such as using computer vision to find objects on a screen.
The implications of RPA real and significant. In the Deloitte Global RPA Survey 2018, the consultancy reported that enterprises are realizing payback from RPA in less than 12 months. And RPA is poised for rapid growth. More than half of the organizations Deloitte surveyed have RPA in place to some extent, with RPA expected to be used at 72 percent of organizations by 2020.
RPA's Need for Integration
RPA is not without its challenges. Governance is perhaps the biggest complexity, as we're talking about hundreds of robots and making sure they don't go rogue. Another challenge is that it can be difficult to improve an RPA process once it's up and running, as the human knowledge that's programmed into a robot has been, well, replaced by a robot.
Security is also a concern, as bots may be tasked in processes that involve sensitive data. And it can be tricky to keep RPA in sync as application user interfaces evolve, since RPA is generally quite code-centric and can require significant rework, often by implementation partner experts, to accommodate changes.
Integration is yet another key consideration. So, does Dell Boomi have a role in RPA? Absolutely! As I've noted in my conversations with executives, RPA depends heavily on data, APIs and workflow automation, each of which is handled in Boomi's unified platform. As more enterprises adopt RPA, we'll see a huge demand for building more integrations to exchange data between RPA and business applications.
It's important to note that RPA automates what have traditionally been human tasks. It doesn't automate the integration that's required for RPA systems to consume, deliver and exchange information. In short, effective RPA depends on integration to live up to its potential.
This should be of interest to any organization look to use RPA. On the vendor side, the market has a growing number of purpose-built RPA software tools from companies such as UiPath, Automation Anywhere, Blue Prism and others. In addition, vendors of traditional business applications are building RPA capabilities into their technology.
RPA vendors have already begun supporting REST and SOAP protocols to provide hooks to exchange information across applications, with a clear recognition that integration and APIs will play a vital role in helping extend RPA's footprint and maximize its value to the business and IT.
Soon, RPA vendors will start partnering with integration vendors to provide out-of-the-box integrations and prebuilt connectivity to leading applications, much in the way that Boomi OEM partners today bake our technology into their applications for HR, business intelligence, accounting, ecommerce and more. That sidesteps what otherwise would be a long, manual integration development cycle for the vendor or customer.
Boomi Platform Use Cases for RPA
I see several use cases in which Boomi provides particular value in RPA. One is the simple need for RPA to consume and deliver data between, say, ERP and CRM systems to introduce new automation into a quote-to-cash process. Boomi Integrate can be readily embedded in RPA automation to help ensure that data is synchronized, accurate and up-to-date. That's also valuable in routing data generated by RPA into analytic systems.
In a second use case, organizations will look to tap into legacy data systems and incorporate mobile systems functionality as RPA grows. Here, Boomi Mediate for API design, creation and management lets users expose an application as an API so that it and its data can be leveraged in RPA scenarios.
A third use case exists with Boomi Flow, our low-code platform for developing automated workflows and building mobile interfaces. RPA will always encounter exceptions and anomalies, so it's critical to have a framework to address those issues. Boomi Flow can power exception management workflows that route issues to human users for assessment and resolution.
Even more possibilities for Boomi Flow exist in the advanced realm of cognitive RPA, in which RPA technology is used in a decision-making capacity. If AI-powered RPA has recommendations on the optimal course of action in a given scenario, those recommendations need to be considered and acted on by human managers. Boomi Flow gets that information to the right people for a swift response.
Like other emerging technologies such as AI, blockchain and the Internet of Things (IoT), RPA is still maturing and may take forms that are difficult to envision, given what we know today. Nevertheless, it's clear that integration, APIs and workflow will be essential for businesses and technology vendors to fully capitalize on the potential of RPA technology.
Learn more about how integration can help you take advantage of RPA and other emerging technologies by attending Thameem Khan's Boomi World session, "Future Trends of the Connected Business." Register for Boomi World today!