For this edition of the Community Champions series, we talked to Sjaak Overgaauw. Sjaak has taken somewhat of a road less traveled to reach his current position as founder and CTO of Cloud Connectors — a Netherlands company specializing in integration using the Boomi platform. And his ambient music genre recording label Premonition Factory simply adds to Sjaak's interesting background.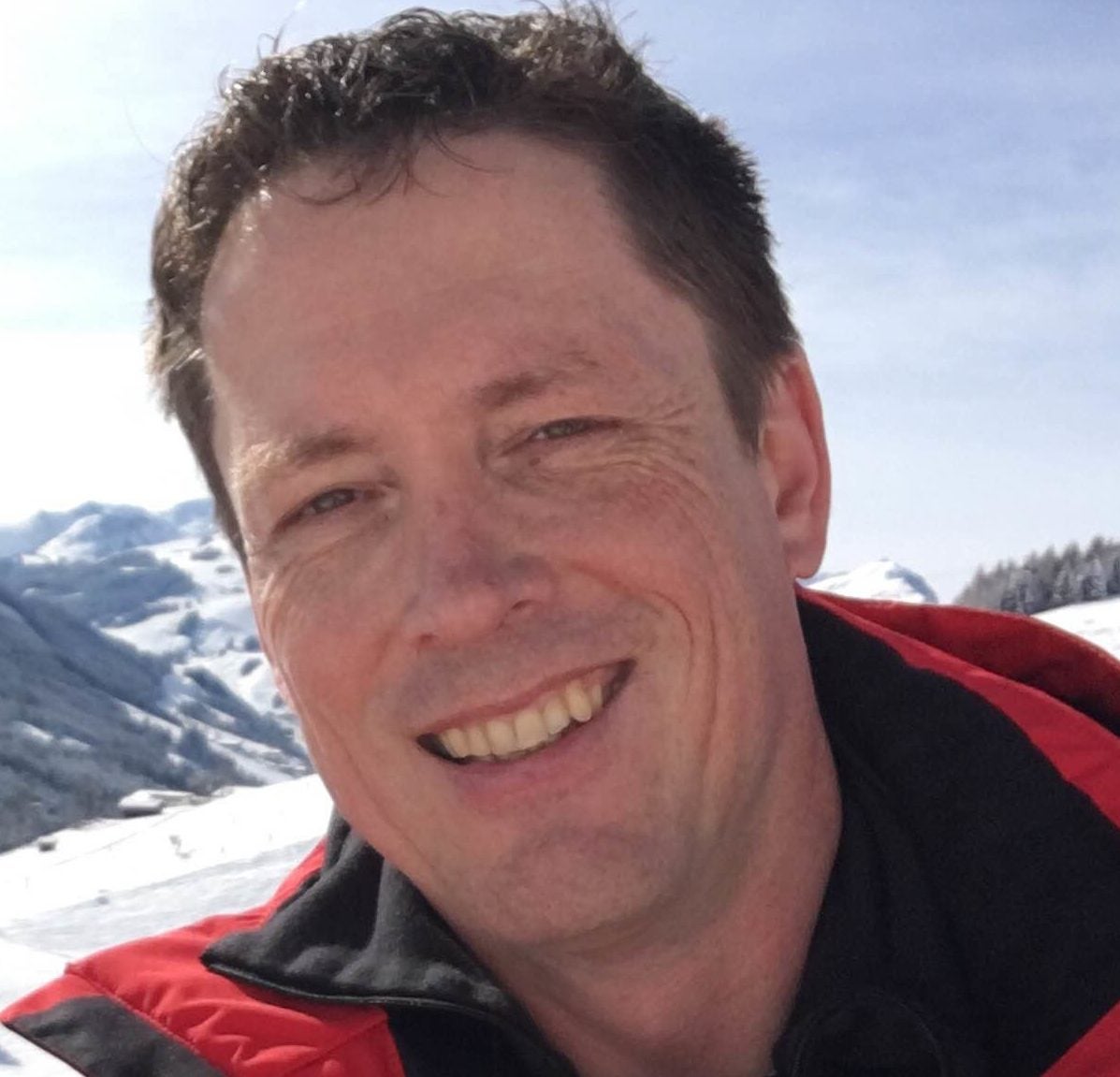 Boomi: How did you get started in IT?
Sjaak: I started working in IT for Chevron Chemical in 1990. I worked there for six years, learning about hierarchical and Oracle databases and doing decision support for its system development group.
From there, I moved into the Oracle E-Business Suite (EBS) world working for an EBS consultancy. I did that for about 20 years, with a variety of clients large and small. That's where I first started doing integration projects.
It wasn't long before integration occupied the majority of my time, so about three years ago I decided to start a new company focused solely on integration.
Boomi: And how did Boomi fit into that?
Sjaak: Well, when I started the company, I knew I would need an integration platform, and I had the freedom to choose the one I wanted.
So, I evaluated Boomi, MuleSoft, Red Hat JBoss Fuse, Oracle service bus, and other products like that. In the end, Boomi won, and that's why I became a Boomi partner.
And I think we're one of the first small consultancies in the Netherlands using Boomi. Right now, I don't have too much competition. In fact, I only have two people who work with me and we are doing Boomi projects full time. I'm really looking for new people so I can expand. The plan is to grow with 3-5 consultants each year. And we'll be a Boomi MSP partner soon.
Boomi: Tell us a little more about why you chose the Boomi platform.
Sjaak: What you see right now is a trend of companies buying cloud solutions for project administration, purchasing, HR, what have you. And then integrating them on the backend with a smaller ERP system — not the huge ERP applications that were the norm over the last few decades. Sometimes that backend is on-premise, sometimes it's in the cloud like NetSuite.
So if companies have decided to basically dismantle their ERP system and replace certain parts, you have to integrate those replacements and make sure everything works. That kind of integration work is growing in the Netherlands. And Boomi is a very good product right out of the box and that lets me focus on quality — especially compared with competitors like Oracle.
Boomi: Are there regulatory issues in choosing an integration platform?
Sjaak: Yes. There are challenges. I think in general EU customers are very focused on data privacy. Every customer is a bit worried about the relationship between the EU and the U.S. and its impact on data privacy. But in the end contracts are signed and projects go forward. It just takes a little longer than in the States.
There's also quite a bit of uncertainty about Brexit and how that will play out. This is a question I get a lot during sales presentations.
Boomi: How well known is Boomi in Europe?
Sjaak: Boomi's reputation is beginning to spread. Boomi is always an interesting topic when you have prospects for an integration project. You mention that Dell has this wonderful product called Boomi, and they're really surprised.
Obviously, this something we want to improve. Here at least people don't associate Dell with software or as an integration solution provider. They think in terms of hardware, servers, that kind of thing.
I learned about Boomi from a Gartner report because I follow developments in the integration world. Word of mouth is what's spreading the Boomi name right now.
I get calls from prospects who've heard about Boomi from my customers. And usually from companies who know that Boomi does a good job with certain platforms, like NetSuite. That's been a strong focus for the last year. And it's working well because those customers are really happy with the product.
Boomi: Why do you think companies choose Boomi?
Sjaak: I think for new companies with no on-premise systems, it's a no-brainer to choose a cloud integration platform. And Boomi is one of the few. So, it's an easy decision.
Then some companies buy Boomi for MDM and have specific uses cases they want to solve with it.
And companies like Oracle and TIBCO aren't doing very well because they're in the service bus world. They don't have a serious offer compared to platforms like Boomi. And there's a lot of interest from companies once they discover the features and also the quality of the Boomi product.
Boomi: Speaking of MDM, give us your take on it. Is its importance growing?
Sjaak: It's funny you should mention it. Because I think my last two new customers bought AtomSphere for core integration, not Boomi's MDM module, but I would recommend MDM for them to buy (one of my clients recently did). They are typical MDM customers managing a growing array of applications and data. And MDM is definitely a growing market.
I like Boomi's MDM module a lot. It's a good product, and it was a great discovery for me. Boomi MDM makes your life as a solution architect a lot easier. To give you an example, I'm currently doing two AtomSphere projects synchronizing employee data between multiple systems. And what you usually see is that every company looks at these kinds of synchronization outcomes in terms of integration.
But I think if you have an MDM hub in the middle, it's a much better design and saves you a lot of time in building point-to-point interfaces. But most customers don't think in terms of MDM or in terms of the idea behind MDM. They always look at this problem in the traditional, point-to-point way.
Another big issue in the MDM world is data quality in existing systems. Because businesses think they are in control of their data quality. But once they start implementing a system like MDM, they soon discover how bad their data quality is — much worse than they thought or expected.
Boomi: How about Boomi features that you really like?
Sjaak: I really like Boomi's user interface. It's clean. You have a good overview of all the features. And if you compare it to a lot of other platforms, for example JBoss Fuse or anything that is based on Eclipse, it's way less complicated. So, it's very easy to use, and that's definitely a good selling point.
And it doesn't really matter if you are integrating with SAP or EDI or any REST API platform on the Internet. You configure them in a similar way. It's very easy and the learning curve is not really steep with Boomi. So, you can focus on your integration problems instead of getting used to the interface of the platform, which is the case with MuleSoft and other options.
And, of course, it's zero code. That's one of my favorites. I was very curious if the zero-code marketing was true. If it really was zero code in the end. But on most of my integrations that I've built with Boomi, I hardly use any scripting. And that's also a good selling point. Because Boomi has great insight from trends and crowd knowledge on its multi-tenant cloud platform, it can provide more insight into what you're doing as a consultant. And, importantly, you're not writing kilometers of code.
Boomi: What do you think are the benefits of contributing to the Boomi community?
Sjaak: I like to be a member of a community. It's good for people to share knowledge. I don't believe in companies or development teams that keep the information and knowledge they have for themselves.
Also, I think if you can contribute to a community, people will see that you're someone who knows something about the product, and they take you more seriously.
It also helps me become more knowledgeable and professional in the Boomi marketplace. I learn from it. I've been working with Boomi for almost two years, but I certainly don't know everything there is to know about the product.
It's always nice to see different methods and solutions. I'm very eager to learn new things. Because, when somebody asks a question, there's always a story behind it. There's a use case, and it's interesting to get to know and understand the use case. And the contributions of others help me to learn. Hopefully, I can help them.
Boomi: Any advice on best practices?
Sjaak: I think my top one would be always take an agile approach to any integration project. And that's something you can do very well with Boomi. You can develop integration processes very quickly. Last week I started a new project. I implemented one Web service and one integration process in three days. Customers are very surprised that you can do that with Boomi.
I always try to get into production quickly. Don't take the traditional waterfall approach, where you have a couple of weeks of developing, then maybe two months of testing because there are no testers and no business people available. Then the project loses focus.
Keep it simple. You can use the simplicity of the platform to make sure your integration projects succeed. Boomi can really help you speed things up. And you don't have to deal with the complexity of service-oriented architecture. You don't want to get lost in discussions with architects. That's a big pitfall for integration projects.
Don't get focused on the service-oriented architecture approach of the past. Integration architects don't take Boomi seriously because it looks so simple. They can't believe it's also very powerful. Boomi can do a lot. Boomi can do integration at least as well as the service-oriented architecture methodology of an Oracle, an IBM, or a TIBCO — and faster. It will be an eye-opener for a lot of customers.