Online retailer relies on Dell Boomi's ease-of-use, reliability and scalability to implement EDI to NetSuite Integration and take their customers and business to new sugar highs
ROUND ROCK, Texas – Feb. 8, 2017 – Dell Boomi™ (Boomi), the number one integration cloud provider, announced that online candy retailer Candy.com is using Boomi's integration platform as a service (iPaaS) to fuel business growth and sweeten their EDI to NetSuite integration strategy.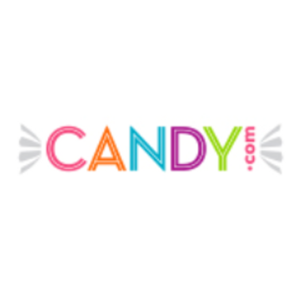 Before implementing Boomi for application and data integration, Candy.com was stuck using manual and time-consuming methods to manage complex, business critical tasks. Candy.com needed a scalable solution that would deliver material efficiencies while providing a high level of confidence that errors and costs would be dramatically reduced. They were also looking for a trusted vendor that had a proven, high level of familiarity with NetSuite, EDI and application integration in the cloud.
"We rely on Dell Boomi for our EDI to NetSuite integration because it is a high-productivity platform that's easy to use, highly reliable and endlessly scalable," said Gary Cifatte, Chief Technology Officer at Candy.com. "With application integration so painlessly taken care of, we are able to stay focused on accelerating business, not solving business process automation challenges."
Dell Boomi is the number one integration cloud for companies of all sizes. Boomi introduced the industry's first complete iPaaS solution in 2007, was first to market with a pure cloud iPaaS solution and now supplies more than 5,000 customers with enterprise-grade capabilities for any-to-any data and application integration, master data management (MDM) and API management within its unified platform.
Using Boomi's solution, Candy.com integrated online order transactions, met EDI compliance standards of key trading partners, and integrated to their NetSuite system without missing a beat.
Candy.com's EDI to NetSuite integration included the following benefits:
significantly improved operational efficiencies
increased ability to scale to meet shifts in demand
up-to-date customer data across the business
Finally, Candy.com is able to focus more on business analytics and sales than order administration and integration development work, because their Dell Boomi integrations eliminate the need for custom coding, ongoing maintenance and manual order management required with other integration solutions.
About Dell Boomi
Dell Boomi delivers the first and only multi-purpose PaaS for AtomSphere integration Platform as a Service (iPaaS), Master Data Management (MDM) and API Management, and enables customers to integrate any combination of cloud and on-premises applications without software, appliances or coding. Organizations of all sizes, from growing mid-market companies to very large enterprises, enjoy rapid time to value as a result of drastically reduced implementation times and substantial cost savings over traditional integration, MDM and API management solutions. Visit http://www.boomi.com for more information.
© Dell and Dell Boomi are trademarks of Dell Inc. Dell disclaims any proprietary interest in the marks and names of others.
Contact:
Janine Kromhout
Dell Boomi
650-269-1417
Kelsey Quickstad
Hotwire PR for Dell Boomi
415-820-4494
Kelsey.Quickstad@hotwirepr.com
Analyst Contact:
Beth Johnson
Dell Boomi
(415) 412-6891