March 29th, 2017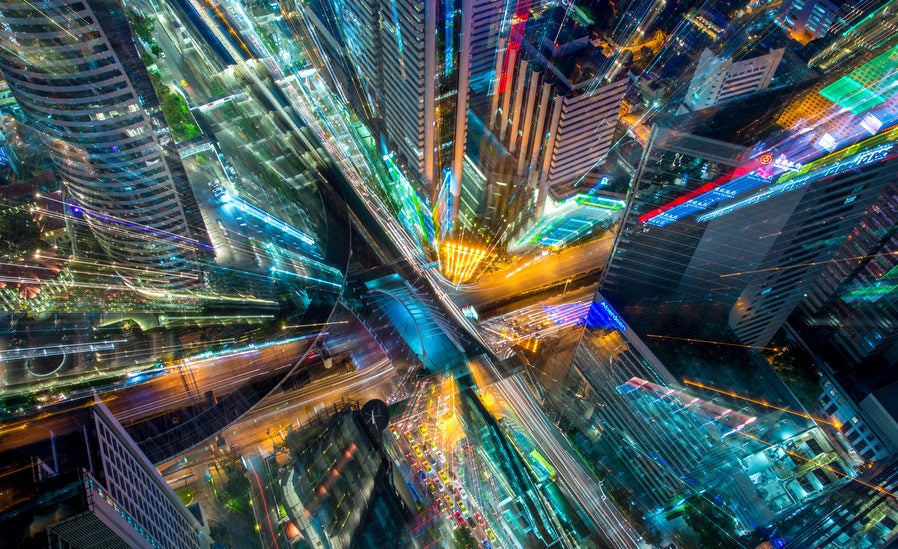 As I see organizations of all sizes coming to grips with how to move from a monolithic, legacy ERP single system-of-record to best-of-breed SaaS applications, two common themes emerge.
First, SaaS applications are often purchased without the knowledge of IT. Second, the journey to a cloud-centered environment is virtually impossible with the integration tools of the past, such as enterprise service bus systems and other on-premise middleware.
To move to the cloud, organizations must use equally modern, cloud-based tools to integrate new SaaS applications into their increasingly dynamic hybrid IT environments.
A TechTarget report published in 2015 notes that Gartner analyst Eric Knipp dubbed application integration the primary barrier to cloud deployment success. Likewise, 451 Research ranks it ahead of every pain point but security.
The benefits of cracking the cloud integration code can be remarkable. Consider Adobe Systems as a case in point. Since remaking itself as a cloud company, Adobe's stock price has more than tripled, overall revenue growth has moved from single to double digits, and recurring revenue (a.k.a. subscriptions) is 70 percent of total revenue, generated by four million subscribers and growing.
As IT researcher Apps Run the World points out, cloud integration issues are painful, but organizations need to "get over it" and solve them.
Go Native for Cloud Success
There are many choices when it comes to choosing an integration technology for your business. Legacy integration software—not unlike the on-premise ERP you're trying to get rid of—brings with it all the usual on-premise demands: perpetual license hassles, difficult upgrade paths, and slow or often reverse ROI.
Most integration offerings in the market still rely on this approach in some way no matter how they might be window dressed under the guise of cloud. Beware of cloud washing!
Pioneered in the last decade, cloud-native software is designed from the ground up to take full advantage of the cloud and its many, many benefits that help modern companies become more agile. And critically, true cloud services are based on a subscription model that requires the vendor to guarantee the dependability of the software and ensure any upgrades or maintenance, relieving IT and the business of this massive burden.
In the past, you may have preferred "high-control" middleware systems and custom code to integrate your ERP, initially assuming once completed, your work was done. Of course, this is never the case with software, and, more dramatically, this high-control approach is a recipe for disaster in the era of SaaS applications and hyper-speed competition.
Today your integration tool of choice needs to be flexible and highly productive. That describes perfectly the integration platform as a service (iPaaS) approach of Dell Boomi. The Boomi AtomSphere iPaaS equally supports integration between cloud platforms, SaaS applications, and on-premise systems—legacy or otherwise. It can do this all in a fraction of the time of traditional middleware technologies while eliminating the need for fragile, custom-coded integrations that break every time software is patched or upgraded.
As business leaders put increasing pressure on IT departments to move far faster, a low-code, streamlined native-cloud development and management environment like the Boomi iPaaS is absolutely essential for survival in today's marketplace.
The True Cost of Integration
Far beyond the initial purchase of an annual license, the actual cost of integration runs deeper. The accurate evaluation of total cost of ownership is all about speed. That means considering the time and skill requirements to deliver successful integration while minimizing opportunity costs.
Many organizations that rely on legacy integration tools or that have recently purchased a "facelifted" cloud washed tools continually miss delivery deadlines. They underestimate or simply accept as unavoidable the time and technical skill required to use software toolsets based on outdated approaches.
But the speed difference between a native-cloud iPaaS and traditional, on-premise middleware is dramatic. And integration projects that take months or even years with old approaches can now be done in weeks or days with a modern, native-cloud iPaaS.
But in all things technology, the most straight-forward yet difficult challenge for businesses is changing the way your employees work. Removing individual agendas and silos of operation to focus and harness everyone's attention for the common good—that is what opens up the full potential of new technologies like iPaaS and drives meaningful and lasting change, in turn spurring innovation.
Revolutionary technology like iPaaS has the potential to transform your organization. But such an effort requires strong leadership and a culture that hires people who embrace change. However, with a native-cloud tool like iPaaS, it is now possible to democratize integration and lower the walls separating IT from the business.
Talk to our experts to learn more about how organizations use the Boomi integration platform to modernize their businesses for cloud computing.
Nathan Gower is a Boomi account executive in southern Australia who is helping our customers harness iPaaS to take full advantage of new native-cloud IT environments.