November 22nd, 2016
HR processes – such as recruiting, hiring, onboarding, and off boarding – rely on the synchronization of disparate systems across several departments. This often requires manual intervention, like emailing IT and asking for a new hire to be provisioned in Salesforce.com or Jira.
SAP SuccessFactors Intelligent Services is a rules-based engine that consolidates all transactions triggered by these employee events. When combined with Dell Boomi AtomSphere, the industry's leading cloud integration platform, these common HR business processes are able to span both SAP SuccessFactors, as well as third-party software platforms.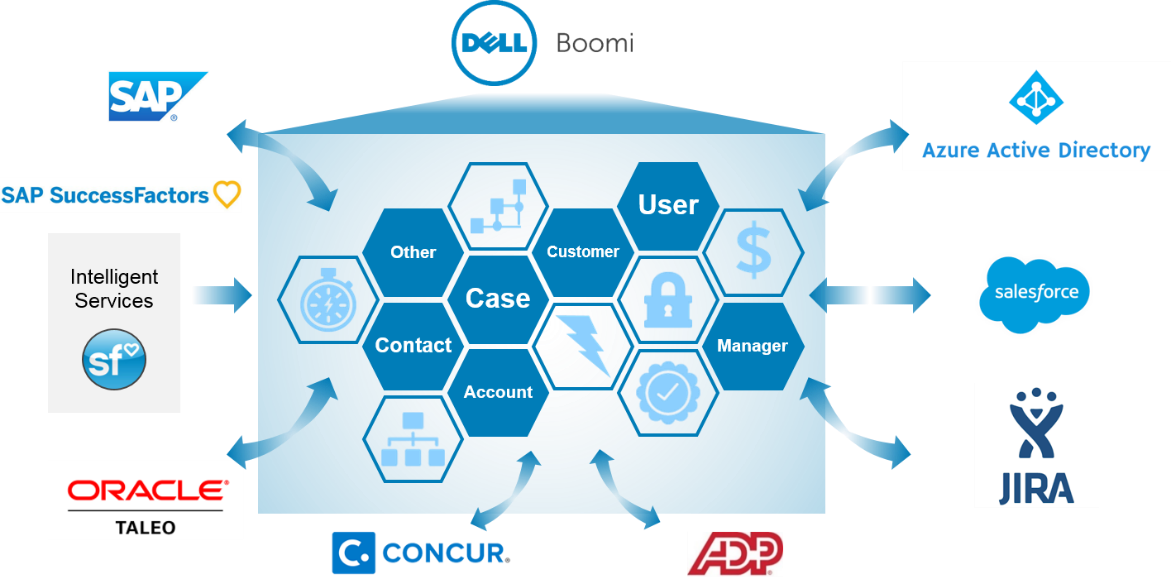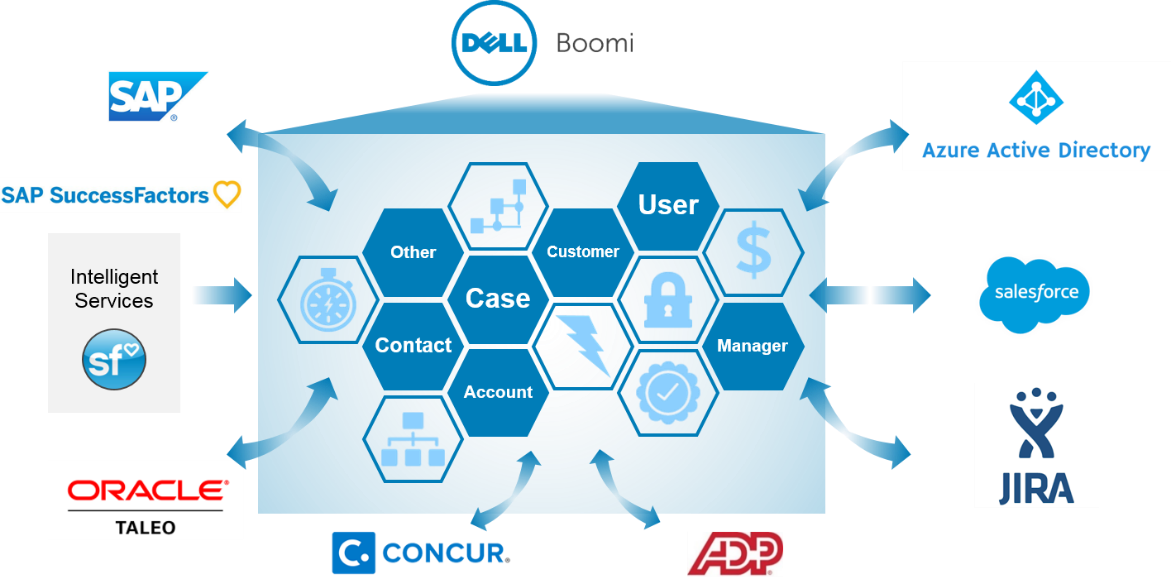 Data from an event like HR onboarding can trigger processes on multiple platforms, including:
Azure Active Directory – record created with manager and hierarchy
Salesforce.com – record created with manager and hierarchy
Jira – record created for engineer with associated privileges
Dell Boomi is ideal for helping SAP SuccessFactors Intelligent Services users integrate and transfer their data across these multiple platforms. That's why hundreds of SAP SuccessFactors customers rely on Dell Boomi to automate HR business processes, and to connect mission critical data to other lines of business throughout an organization.
Interested in understanding how you can create more efficient HR processes within your organization? Join us at SAP SuccessConnect 2016 in Vienna, Austria, Nov. 28-29, to learn more.

Meet the Boomi team at Booth #33, and attend our breakout session on Tuesday, November 29, at 10:45 am, entitled, "Introduction and Roadmap for SAP SuccessFactors Intelligent Services" (#38164). During the session, Dell Boomi integration experts will demonstrate how you can turn HR onboarding into a seamless, automated process that significantly reduces the chance of manual data input errors. Register today!