April 25th, 2017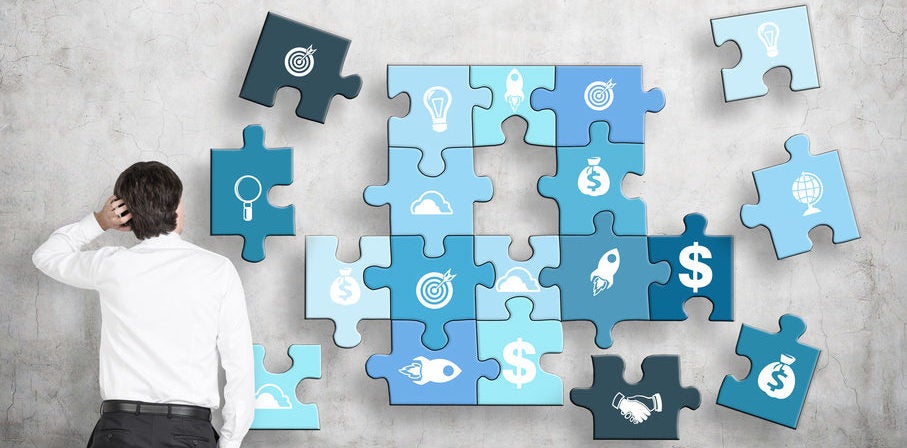 This week, more than 6,000 NetSuite customers and partners are at SuiteWorld in Las Vegas to explore how to make the most of their investment in the leading cloud business management suite.
Integration is a critical part of the equation. If you augment NetSuite with best-of-breed applications, integration ensures that you can seamlessly move, manage and govern your data across a diverse IT environment. That eliminates expensive, time-consuming, and error prone manual work while helping ensure data consistency across disparate systems.
And best-in-class integration lets you efficiently automate workflows in your critical business processes, dramatically streamlining such activities as lead-to-cash, omni-channel commerce, human resources management, and supply chain orchestration. (To gain a more in-depth understanding about how integration can help you get the most from your NetSuite investment, please download the new Dell Boomi ebook, "How to Use Application Integration to Automate Your NetSuite Business Processes.")
For many NetSuite customers, cloud-based integration platform as a service (iPaaS) is the technology option of choice for their data and application integration projects. As the iPaaS market leader and a SuiteWorld Diamond Sponsor, Boomi is at SuiteWorld booth #801 to help NetSuite customers size up how iPaaS can transform business performance. If you're at SuiteWorld, please visit us to learn how Boomi helps more than 600 organizations connect NetSuite to any cloud or on-premise application — regardless of what systems are in play.
Why iPaaS?
Why is native-cloud iPaaS, and Boomi in particular, the preferred approach for NetSuite integration?
Many NetSuite customers select cloud-based integration for the same reasons they moved ERP, CRM and other applications to the cloud. They avoid the capital expense and overhead of on-premise hardware and software. As with NetSuite, iPaaS upgrades are delivered automatically, and enterprise-grade security is built in. iPaaS offers predictable pricing and provides a significantly lower total cost of ownership compared to traditional integration middleware options.
But a best-in-class iPaaS, such as the Boomi integration platform, provides a host of benefits beyond the basic advantages of the cloud. Some of those benefits include speed of configuration, pre-built connectivity, broad flexibility, agility for growth, and comprehensive data management.
Speed of Configuration
Integrations can be configured in iPaaS at a fraction of the time and cost of point-to-point coding or code-based on-premise technology such as an extract, transform and load (ETL) tool or enterprise service bus (ESB). Unlike these legacy technologies, iPaaS allows companies to implement their integrations in hours or days rather than months or years.
Pre-Built Connectivity
With a high-quality iPaaS, customers can expect ready-made connectivity for most any integration scenario. Boomi, for example, delivers more than 200 connectors to leading applications and proven connectivity to more than 1,000 unique endpoints. Boomi also provides generic ODBC, HTTP, OData and other connectors, as well as a software development kit to make any custom integration easy.
Broad Flexibility
Native-cloud iPaaS can support any cloud or on-premise integration scenario, a significant advantage over traditional ETL and ESB middleware that often lacks support for today's rapidly growing array of integration possibilities. With a native-cloud integration platform, your organization has by far the best tool for making the most of modern technologies involving mobile, social, big data, and Internet of Things (IoT).
Agility for Growth
Because iPaaS is cloud-based, NetSuite customers can easily add or modify the connectors and functionality they need at any time without needless complexity or costs. Native-cloud iPaaS also helps organizations avoid the overhead and risk of having to manage software upgrades for their middleware. Such capabilities helps organizations better focus on their core competencies, respond much more quickly to competitive challenges, and rapidly scale modernization and transformation business initiatives.
Comprehensive Data Management
In its unified platform, Boomi not only provides support for core application integration tasks but also robust development capabilities for electronic data interchange (EDI), master data management (MDM), API management, and business workflows. This provides organizations comprehensive integration and data management in one development environment. Such a unified platform provides what we call "economies of skill" that greatly lower training, staffing and management demands, as well as reducing the costs of maintaining multiple integration platforms.
Cloud-based integration has matured rapidly since Boomi introduced the industry's first low-code, native-cloud iPaaS in 2007. Today's best iPaaS technology is about far more than the cloud. It provides by far the best way to address any integration challenge, from the simple to the most complex. And the value of iPaaS is even more so for any business looking to integrate NetSuite across its organization.
To learn more about how iPaaS can help you get the most out of your NetSuite investment, visit us at our SuiteWorld booth, #801. Be sure to catch SuiteWorld presentations by Boomi customers Workfront, Candy.com and Lucky Brand on how Boomi powers their NetSuite integrations.
For a deeper look into how iPaaS can help you address a wide-range of NetSuite integration projects, check our new ebook, "How to Use Application Integration to Automate Your NetSuite Business Processes."