September 27th, 2018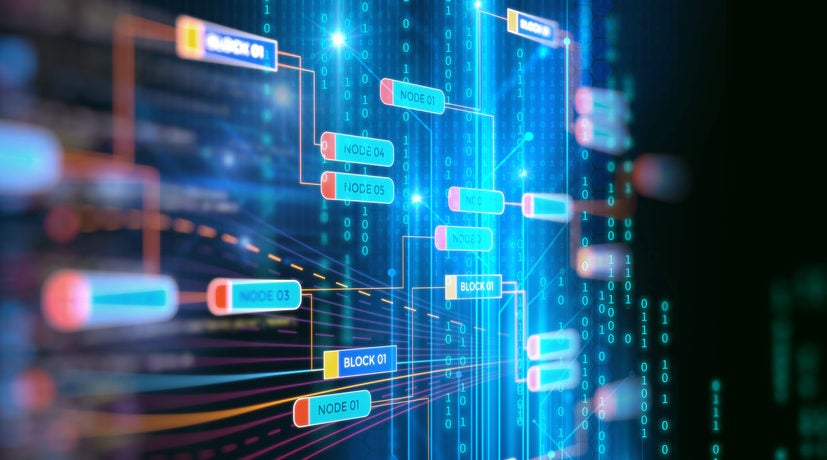 Dell Boomi is pleased to announce its participation in a major research initiative focused on the highly promising emerging technology, blockchain.
As part of the Dell Technologies family of companies, Boomi is joining BlockLAB, a new effort dedicated to exploring and evaluating the principal technologies and business use cases for blockchains, distributed transaction ledgers (DTL), and smart contracts.
Founded in partnership with technology firms AEEC, Collibra, Dell Technologies, IBM and Intel, BlockLAB is hosted at the Center for Large Scale Data Systems (CLDS) at the San Diego Supercomputer Center (SDSC) at the University of California San Diego. Participants include a range of industry and academic organizations.
Blockchain is a technique that generates a series of "blocks" or records that are linked using cryptography. Blockchain networks can record currency transactions in cryptocurrencies, but they can also be used for other types of record keeping, including ledgers and smart contracts for trading networks, health records and voting. The technology promises new ways to address security and privacy for these types of information and data.
"There is much interest, experimentation and consternation in evaluating blockchain and DTL technologies and their applications in industry and government," says Dr. James Short, BlockLAB's director and lead scientist at SDSC. "One of our primary goals at BlockLAB is to work closely with industry partners to provide foundational knowledge to help science-based and industrial companies evaluate the potential benefits and risks of applying these new technologies to critical, large-scale transaction and data-intensive business processes."
The BlockLAB initiative is part of Dell's ongoing work with SDSC. During the past four years Dell EMC has worked with Dr. Short on groundbreaking research into data valuation. The partnership resulted in the publication of the article "What's Your Data Worth?" in the Spring 2017 issue of the MIT Sloan Management Review.
Steve Todd, a Dell EMC Fellow, will coordinate the research on behalf of six strategically-aligned sponsors from the Dell Technologies family of companies including Dell EMC, VMware, Virtustream, RSA, Pivotal and Boomi.
"Businesses will greatly benefit from the collaboration of this joint research opportunity with BlockLAB and Dell," says Michael Morton, Boomi's chief technology officer. "Just as most businesses today require an integration platform like Boomi to address their hybrid IT integration challenges, business will need help integrating those hybrid systems with blockchains, including smart contracts."
Morton says integration will be an essential component for supporting how companies take advantage of blockchain innovations to improve their business operations and drive digital transformation to become connected businesses.
He explains that these business processes will require the orchestration of the execution of multiple smart contracts hosted by a blockchain, as well as multiple smart contracts hosted by a heterogenous landscape of blockchain platforms.
Boomi's involvement in BlockLAB will directly inform and support Boomi's current efforts to facilitate and streamline how organizations make best use of blockchain technology through integration with its cloud-native, low-code platform.
"Blockchain is not a technology that can be adopted in isolation," Morton says. "Instead it will need to be integrated into existing business processes, applications and enterprise data. This type of integration and orchestration is exactly what Boomi provides."
To learn more about Dell Boomi's participation in BlockLAB, please read the Dell Technologies BlockLAB press release.
Join us at Boomi World 2018 November 5-7 in Las Vegas to learn first-hand how Boomi cloud-native integration can help your organization adopt emerging technologies like blockchain or IoT. Check out the Boomi World website for more information and register today!