May 15th, 2018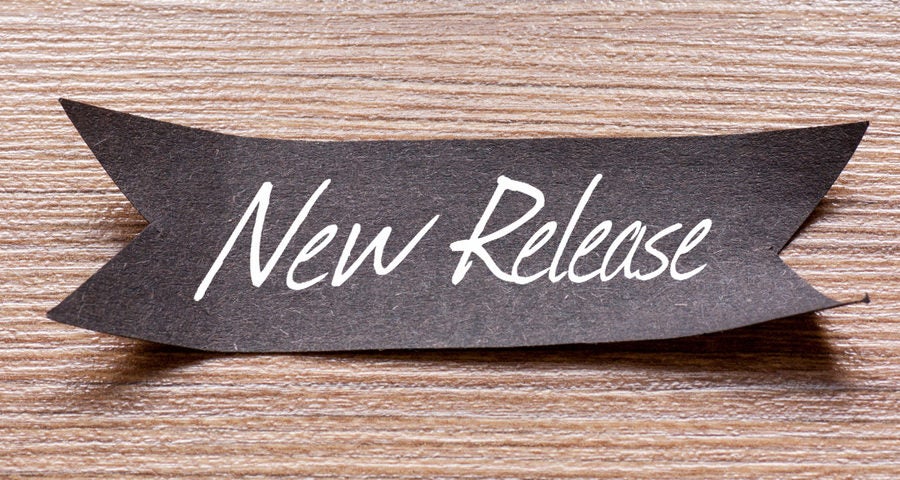 Today we're announcing the availability of the Spring 2018 release of the Dell Boomi platform, the industry's most effective and comprehensive cloud-native, enterprise integration cloud.
This latest release helps Boomi customers more efficiently connect applications, synchronize data and automate workflow processes to build connected businesses. This release brings together new and enhanced features and capabilities made generally available to Boomi customers in the first half of 2018.
Like earlier releases, this Spring 2018 release reflects Dell Boomi's continuous innovation and the ongoing development of the industry-leading integration platform as a service (iPaas).
Gartner, Inc., a leading information technology research firm, named Dell Boomi a Leader in its report, "Magic Quadrant for Enterprise Integration Platform as a Service, 2018." This is the fifth year in a row that Gartner has placed Boomi as a Leader in its Magic Quadrant for iPaaS. To read the full report, please download your complimentary copy.
Building Connectors With the Boomi SDK
This release includes many enhancements across the platform, but in this post we want to highlight Boomi's focus on supporting collaboration across our customer and partner network — enabling partners to build Boomi Connectors, as well as providing support for sharing templates and code with the Boomi Community.
Boomi offers a broad collection of ready-to-use connectors, helping customers quickly and easily integrate with a diverse range of business applications and services. In addition, we also make it easy for our partners to build their own Boomi Connectors.
The spring release introduces several new partner-built Boomi Connectors, including ones built by OANDA and Upland Software. These are just a couple of examples of how Boomi supports our partners to make integration even easier for our mutual customers.
The OANDA Connector for Foreign Exchange Data
Any enterprise that operates internationally needs timely access to foreign exchange rates, so employees can make business decisions based on accurate financial data and ensure financial reporting is correct and compliant.
OANDA is the leader in online multi-asset trading services focused on forex and CFD trading, corporate fx payments, and exchange rates data services for a wide range of organizations and investors. The company makes its currency data available through its API and is utilized by auditors and tax authorities around the globe.
"Integration is a key component of our strategy," says Greg Efstratis, OANDA's head of channel partnerships. "If we can help our customers more rapidly integrate their ERP applications with our API, they'll quickly benefit from our service and become long-term customers."
After evaluating several potential vendors in the integration market, OANDA partnerd with Boomi.
Why Boomi? OANDA was impressed by Boomi's position as a market leader, its reach across thousands of customers, and its business focus.
"Boomi already has connectors for all the leading ERP systems," Efstratis says, "These are exactly the types of business applications that can benefit our customers with an integrated fx data feed."
To build its Boomi Connector, OANDA turned to WDCI, an Australian software development firm  expert in development on the Boomi platform.
"We were pleased with the entire process, everything from working with Boomi to scope general requirements and potential partner selection to getting the final Boomi Connector from WDCI," Efstratis says. "The development itself was fast and efficient."
The OANDA Connector allows customers to query the company's daily exchange rate data into their ERP, CRM, procurement, or EPM systems. Through this integration, companies can build sophisticated workflows and further automate their operations.
"We're constantly looking at how we can help our customers access our data more quickly," Efstratis says. "Having a Boomi Connector helps our customers get up and running in minutes or hours, instead of days or weeks. That benefits both OANDA and our customers."
The Upland Software Connector for Power Steering
Financial data isn't the only type of data that enterprises need to integrate. Next-level project portfolio management (PPM) that incorporates data components from other systems provides a richer and deeper view into portfolio performance.
Upland Software, a leading provider of cloud-based enterprise work management software, recently developed a Boomi Connector for its PowerSteering Project and Portfolio Management (PPM) solution. The Boomi Connector makes it quick and simple for PowerSteering to read data from Jira and other key business applications.
"The Boomi Connector expands our application ecosystem and helps us apply greater rigor to API access," says Christopher Castine, product manager at Upland Software. "We help customers get more out of their investment because it helps them to do more with their existing systems."
"Boomi provides us a streamlined, efficient way of integrating applications for our customers," Castine adds.
Once Upland Software decided to build a Boomi Connector, it found the process straightforward. A small team, including a technical lead and a developer, worked with a Boomi consultant to design and build the connector. The process was so easy that the team was able to complete all its development work in two, two-week sprints, Castine says.
The company has future plans for using Boomi to build more integrations across other Upland products and solutions, to support multi-point integration, delivering even more benefits, more quickly to all of its customers.
"Integration is a key strategy for us," Castine says."By integrating with other systems and bringing their data into PowerSteering, we're able to provide a single-source of truth and greater visibility for our customers' project management needs."
A New Venue for Sharing Boomi Templates and Examples
In November 2016, by popular demand, Boom introduced its Process Library. The Process Library made pre-built integration processes available as examples and starting points for helping Boomi customers build their own integrations.
Since its introduction, the Process Library has become a widely popular and much appreciated feature of the Boomi platform.As part of this product release, we are further extending how partners and customer can streamline their integration projects.
Community Share extends the benefits of the Process Library by letting Boomi developers and integration architects showcase their expertise and gain visibility for their work. They can publish and share their code examples and templates across the Boomi network.
Community Share allows Boomi users to:
Share how-to examples or templates
Provide access to any complex processes they have built
Demonstrate expertise to the Boomi ecosystem
Search across all assets, whether provided by Boomi, a partner, or other Boomi experts
Community Share is a new section of the Boomi Community. Boomi experts, OEM partners, and system integrator partners should consider posting content on Community Share. It is a great place to share with your colleagues and demonstrate your Boomi expertise.
Gartner, Inc., a leading information technology research firm, named Dell Boomi a Leader in its report, "Magic Quadrant for Enterprise Integration Platform as a Service, 2018." This is the fifth year in a row that Gartner has placed Boomi as a Leader in its Magic Quadrant for iPaaS. To read the full report, please download your complimentary copy.