September 20th, 2018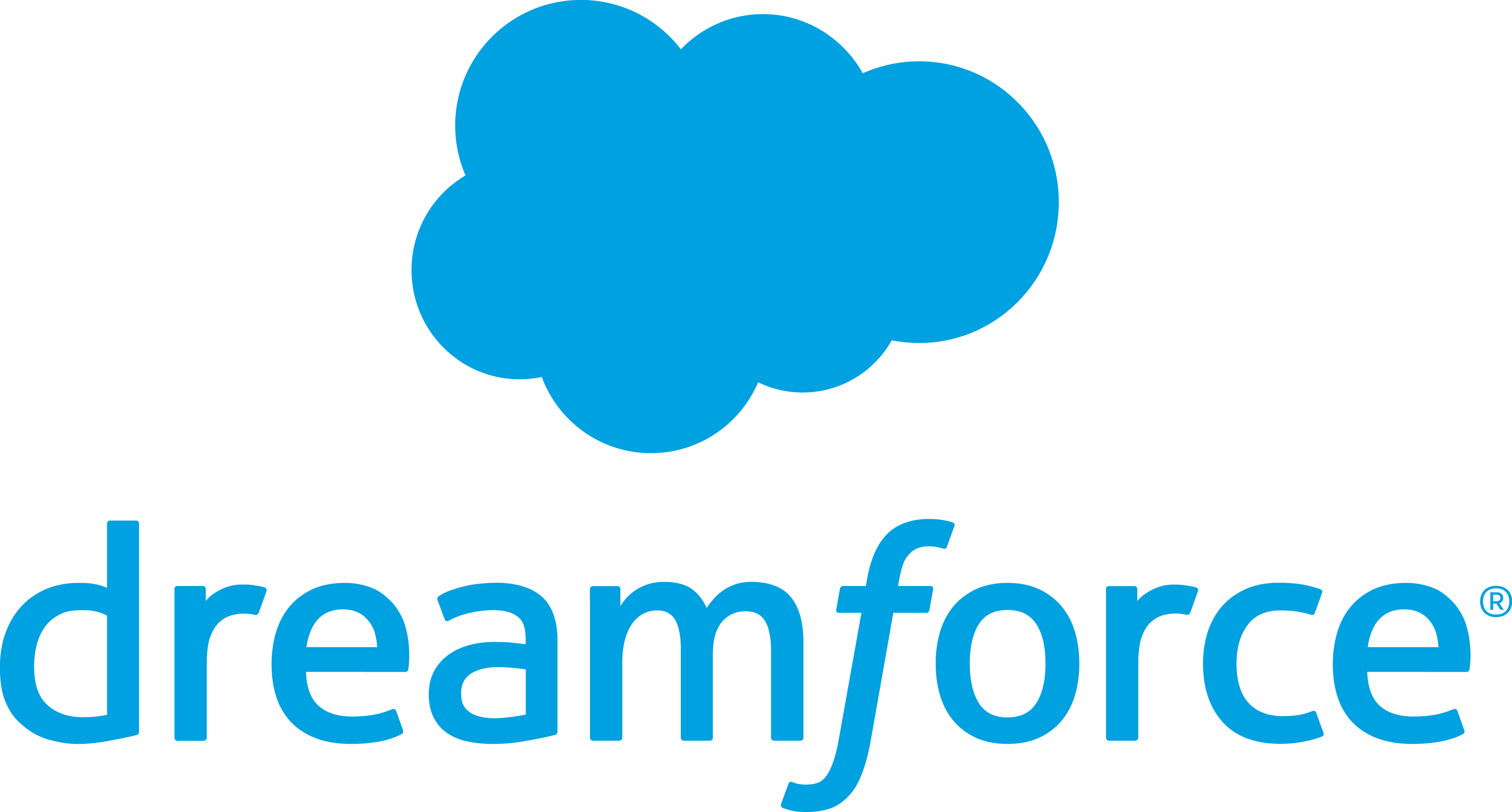 Dreamforce is the largest technology conference in the world, and it's happening next week in San Francisco. Dell Boomi is a Gold sponsor of the event, and we're excited by all the opportunities to engage with Salesforce's dynamic community of customers.
More than 1,500 of Boomi's customers are actively using our integration cloud to connect Salesforce with everything from ERP systems and mission-critical vertical apps to the IoT and beyond. Two of these customers, the Town of Cary, N.C. and Easterseals Bay Area, will be at Dreamforce to talk about how Boomi and Salesforce are helping them improve their businesses and drive digital transformation.
A Smart(City) Approach to Managing 360-Degree Views of Data and an IoT Strategy
The Town of Cary, N.C. was a 2018 Readiness Challenge Grant winner for its efforts around smart parking, mobility and street lighting combined with civic improvements focused on housing and job development within underserved neighborhoods.
Boomi's low-code integration cloud was central to these efforts, allowing the town to connect together a mix of Salesforce clouds with an assortment of SaaS and enterprise applications, including Box, SAS, Microsoft Office 365, and a geographic information mapping system.
The Town of Cary is the largest municipality in N.C. Its smart city vision is "One Cary" — having the internal infrastructure to provide easily accessible services to its residents where they live and at work.
Two key members of the Town of Carey's smart city team will present. Terry Yates, smart city program manager (CGCIO), and Wilson Farrell, platform strategist, will discuss best practices and challenges faced by the town on its journey towards becoming an advanced smart city. Join us for "A Smart(City) Approach to Managing 360-Degree Views of Data and an IoT Strategy."
Date: Tuesday, Sept. 25
Time: 1:00 p.m. – 1:40 p.m.
Location: Moscone West, Room 2000
Healthcare Transformation at the Speed of the Cloud
Easterseals Bay Area needed a highly scalable digital infrastructure to support the behavioral healthcare service needs of millions of clients. Working with Boomi and Salesforce, the healthcare provider created both a state-of-the-art digital healthcare information system and a behavioral health provider network that's now managing 7,000 practitioners and $180 million in billings.
Boomi helped Easterseals rapidly integrate Salesforce Health Cloud, the AthenaHealth healthcare management system, and mobile apps for healthcare providers, while providing the visibility, control and automation for managing clinical and business operations.
Critically, Boomi ensured the integrations were compliant with stringent requirements of the federal Healthcare Insurance Portability and Accountability Act (HIPAA), the Health Information Technology for Economic and Clinical Health (HITECH) Act, and California state laws.
"Boomi improved data quality, efficiency and the patient experience," says Easterseals' chief innovation officer, Robert Van Tuyl. "We couldn't ask for more."
Van Tuyl and Forrester analyst Arielle Trzcinski will discuss digital transformation best practices in the healthcare industry. Join us for "Healthcare Transformation at the Speed of the Cloud."
Date: Thursday, Sept. 27
Time: 2:00 p.m. – 2:40 p.m.
Location: Marriott Marquis, Foothill E
Read the case study to find out more details on how Boomi helped Easterseals Bay Area transform into a state-of-the-art healthcare network.
Boomi at Dreamforce
Here's a quick rundown of additional places you can engage with us at Dreamforce:
Visit Us at Our Booths
Boomi will have booths at both of the Dreamforce expo areas. Visit us to get a personal demo or request a meeting, or just stop by to pick up one of our daily giveaways.
Booth 1602 in the Customer Success Expo, Moscone South
GIGA Kiosk 5 in the Trailhead Area, Moscone West
Come to One of Our Sessions
A Primer on Digital Transformation in the Mid-Market
Steve Wood, Dell Boomi's chief product officer, and Sol Waters, senior technical architect, will walk through common use cases that illustrate how our unified, scalable, low-to-no-code integration platform can help Salesforce customers get started on the path towards building a connected business.
Date: Wednesday, Sept 26
Time: 2:30 p.m. – 3:10 p.m.
Location: Moscone West, Room 2009
Harness the Potential of Data with a Cloud Integration Platform + Salesforce
In this partner theater presentation, senior technical architect Sol Waters will show you how to quickly and easily build processes with Salesforce and the low-code Boomi platform. With Boomi, you can you harness your data and make it work for your business.
Date: Tuesday, Sept. 25
Time: 11:00 a.m. – 11:20 a.m.
Location: Moscone West, Valley Theater
If you aren't able to make it to the theater presentation on Tuesday, you'll have a second chance to catch it on Wednesday:
Date: Wednesday, Sept. 26
Time: 11:00 a.m. – 11:20 a.m.
Location: Moscone South, Partner Theater 3
Are You Feeling Lucky?
You could win a $500 Amazon gift card. By visiting us throughout Dreamforce, you'll have up to eight chances to enter the Boomi sweepstakes! We'll select four lucky winners in a drawing from all eligible sweepstakes entries.
Here's how to win:
If you haven't already, you can enter online
Enter the sweepstakes at each of our exhibit areas
Get your conference badge scanned at each of our five speaking sessions
Whether you're a Boomi customer today or are simply interested in learning more about how other businesses are using our low-code, cloud-native platform to harness their data and integrate Salesforce with the rest of their business, we'd love to connect at the Dreamforce.
We look forward to seeing you in San Francisco next week!
Whether you can make it to Dreamforce or not, learn more about Boomi and Salesforce at our Dreamforce site. Interested in learning even more about how Boomi can help you build a connected business. Contact us today!