November 1st, 2018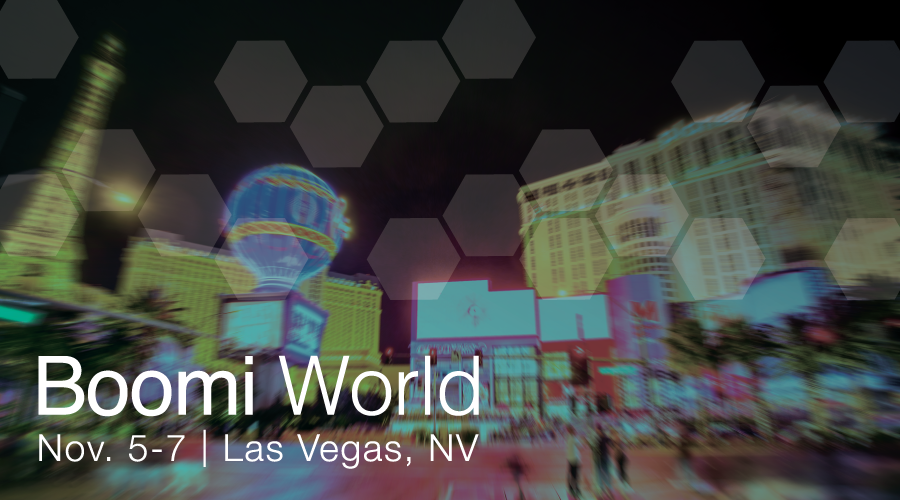 Boomi World brings together the global Boomi community to learn, network and share best practices on using our unified integration platform to drive digital transformation and build connected businesses. And this year Boomi's new chief marketing officer, Mandy Dhaliwal, is your host.
Dhaliwal has more than 20 years of experience in driving growth and innovation strategies across software and cloud markets. She has held senior leadership positions at both startups and publicly traded companies. In each of her prior positions, she has played an integral role in building market momentum, driving demand and leading teams to performance excellence.
We sat down with Dhaliwal to talk about Boomi World, what brought her to the company, her plans for leading our marketing efforts, and her approach to leadership.
Boomi World 2018 is taking place Nov. 5-7 at the Encore Resort in Las Vegas. Don't miss this opportunity to learn from integration experts, network with your peers, and meet our new CMO and the rest of the Boomi executive team.
You joined Boomi before the company's biggest marketing event of the year, Boomi World. As the event's executive sponsor, what are your thoughts on leading your first Boomi World conference?
Mandy Dhaliwal: I'm extremely excited about Boomi World. It is our second year for this event, and we are definitely raising the bar. The entire Boomi team has put tremendous effort into making it a super-informative, world-class experience for our customers and partners. I can't wait to take it all in.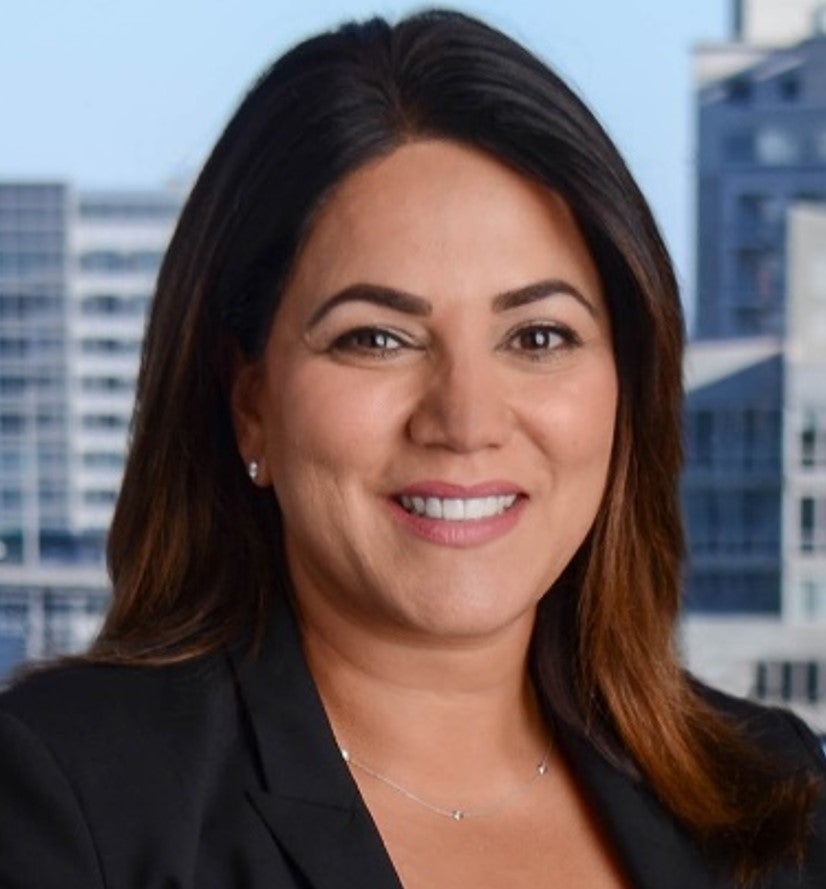 Boomi World provides us with the opportunity to bring members of the Boomi community together to network with one another and share their innovations. It is also an opportunity to learn about our products and our big vision for the future.
I'm looking forward to seeing some eyes light up during our keynotes and breakout sessions. We have a great lineup of experts and a wide-ranging agenda, covering virtually every facet of digital transformation. There really is something for everyone.
Also, Michael Dell will be there! I think it will be a tremendous opportunity for all of our customers and partners to hear first-hand from one of the brightest minds in the technology industry. Attendees will learn about his vision for Boomi, his outlook on our market opportunity, and the strategic importance of transformation to Dell and its customers.
Ultimately, Boomi World is all about our customers. It is a unique chance for us to share the ways we can help them address their biggest business challenges and master their increasingly complex cloud and hybrid IT infrastructures.
Is there any part of the conference you're looking forward to most?
Mandy Dhaliwal: Boomi World is a tremendous opportunity for me to get hands-on and understand how the magic happens — hearing directly from customers and partners to learn their perspectives on Boomi and how they are trying to accelerate their businesses.
So it's all about the conversations. We can always read about this and that and learn what people think is going on in the industry. But there's no substitute for talking directly with the people doing the work. They have the best perspective on our technology and how it can help them differentiate their market position and propel their businesses forward.
What advice do you have for attendees on getting the most out of Boomi World?
Mandy Dhaliwal: Take advantage of the opportunities to engage and speak directly with the people in the Boomi ecosystem. Personal interactions are what it's all about at events like this. Have conversations with your peers and speak with Boomi experts. Ask them questions about their challenges and learn how they are using Boomi to solve them. Make connections and build relationships so the opportunities for interactions can live on long past the event. Learn as much as you can. That's definitely my plan!
What was it about Boomi that inspired you to join the company?
Mandy Dhaliwal: So many reasons. Boomi has an excellent reputation within the technology community for its platform, an ironclad commitment to its customers, and a truly collaborative company culture. The people play the largest part. Everyone I met during the assessment process increased my interest in joining the company — so much passion and dedication to the mission of enabling Boomi customers to innovate and transform their businesses.
Beyond having a great product and culture, the fact that it is also part of the Dell Technologies family of companies was another plus for me. Michael Dell is a big fan of Boomi, and that speaks volumes.
Boomi is the clear leader in the integration space, and it is firing on all cylinders in a very rapidly growing and dynamic market. It's very exciting to lead the marketing efforts for a company with that kind of opportunity ahead of it. Companies like Boomi are very rare, and I am honored to be a part of the team.
I've been fortunate in my career to have worked with great people, been a part of successful companies, and led many groundbreaking programs. Now I'm looking forward to the next stage of my career at Boomi, where I can be a part of an outstanding leadership team and help take Boomi to the next level.
What is your perspective on the integration market and how that relates to the future of the company?
Mandy Dhaliwal: I think our potential is much broader than being an integration vendor — Boomi's potential is in being a transformation partner to the enterprise.
Twenty years ago, we all had a systems-centric view of the world: the systems dictated how we ran our companies and interacted with our customers. But with the advent of the cloud, that perspective has been completely reversed.
Now, the user is at the center. It's all about the customer experience, getting the right data when and where it is needed, fast. Today, you must have a 360-degree view of your business operations and a consistent, always-on connection to your customers.
This is today's reality, and it's only going to become more complex as we get deeper into emerging technologies like AI, blockchain and IoT. Developments both in technology and in our global mindset are redefining who we are and how we interact with our world around us. And that's where I see the true potential for Boomi.
It's not just about integration and building connectors to legacy enterprise applications, although we are excellent at that. It's about all the possibilities inherent in innovation and enabling our customers to leverage new paradigms to their advantage. However our customers or future customers want to innovate, we can be right there alongside them, to help them transform their businesses for this digital age.
As Boomi's new CMO, what is your vision for Boomi marketing?
Mandy Dhaliwal: Boomi's partner ecosystem is growing and thriving. I think there are more opportunities to tap into that, and that's something that will be strategically significant. Also, I believe there are opportunities to align more closely with the other strategic businesses within Dell Technologies. I see tremendous potential for us to raise Boomi's profile as the integration technology market leader.
The other piece of my vision is telling our customers' stories — really bringing them to light. I'm passionate about talking about customer applications of our technology — I'll want to focus on showcasing outcomes on how we help organizations work better, smarter and faster.
What is your approach as a marketing leader?
Mandy Dhaliwal: As a CMO, leadership is job number one — inspiring ideas and tapping into the creativity of a highly capable organization with a fantastic product. For me, leadership is about the ability to provide a north star to team members and then work to unlock their potential while encouraging them to think big and think differently.
In order to put that vision into practice, I follow the integrated marketing school of thought. I deliberately set out early on in my career to learn as much as I possibly could about marketing. And I've been fortunate to experience each of the disciplines within marketing first-hand.
There isn't any one part of marketing that is more important than another. It's about how they all work together to form a whole that is bigger than the sum of its parts.
Do you have a specific management philosophy?
Mandy Dhaliwal: For me, it's all about teamwork. It's incredibly important for me to drive team alignment and make sure my team knows, understands and believes in our vision, goals and objectives.
When you have a strong team, great things happen. I also believe that my job is to empower the people within my organization to do the best and be the best that they can be. Helping each member of my team reach their individual goals is tremendously rewarding for me.
What core values influence how you approach your work?
Mandy Dhaliwal: I care about making a difference. I hold myself to a high standard in that regard, in everything from day-to-day conversations to executing on the big picture. I can't ask for something from other people if I don't expect it from myself.
I also apply this to my personal life. I'm a mother, and I believe in putting family first, but I also believe in finding a balance that will keep me fulfilled and productive in my career. We have many obligations both in our personal lives and in our jobs, so make the most of opportunities that come your way. Life is short. Focus your attention on the things that will truly matter in the long run.
Boomi World 2018 is taking place Nov. 5-7 at the Encore Resort in Las Vegas. Don't miss this opportunity to learn from integration experts, network with your peers, and meet our new CMO and the rest of the Boomi executive team.