November 13th, 2018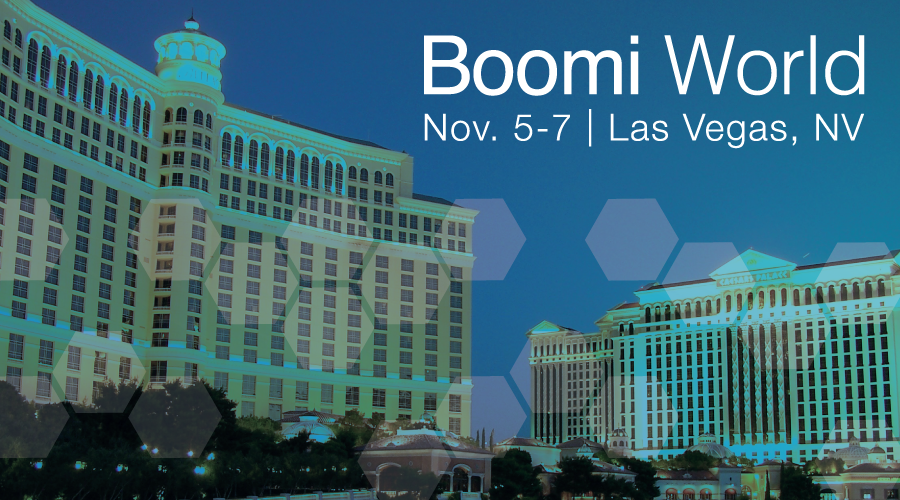 Boomi World 2018, held in Las Vegas from November 5-7, demonstrated the power behind Boomi's vision: Your Journey – Our Platform – Unlimited Possibilities.
For many Boomi customers, the most pressing journey involves digital transformation. In a main stage conversation with customers, Boomi's chief technology officer, Michael Morton, offered this definition: "Digital transformation is about adopting the technology necessary to continuously move your business forward to be competitive, as well as move society forward for all its citizens."
Today, continually evolving your organization has become table stakes for an organization's existence. As Boomi CEO Chris McNabb pointed out in his keynote speech Tuesday morning, 40% of the Fortune 500 is projected to go out of business in the next 10 years, displaced by competitors who outperform and out-innovate their peers.
The pressure is on to apply the latest innovations — cloud computing, artificial intelligence (AI), blockchain, etc. — to increase operational agility, to create new business models and to deliver greater value for customers, partners, employees and shareholders.
And yet, only 26 percent of digital transformation projects succeed. Facing such challenges, organizations need to invest in the best technologies and approaches to improve their chances. Rapid, low-code development of integrations, workflows and applications is essential if organizations are going to increase their odds of success and emerge as winners in a rapidly evolving economy.
Already wanting more Boomi? Registration is now open for Boomi World 2019, held October 1-4 in Washington, D.C.
iPaaS Redefined for Your Transformation Journey
As attendees discovered at Boomi World, digital transformation isn't the only transformation taking place. Michael Dell, in his keynote conversation with Boomi CEO McNabb, identified four transformations that Dell Technologies is helping its customers address
Digital Transformation: moving business forward with AI, blockchain, and other new technologies
IT Transformation: modernizing IT infrastructure
Workforce Transformation: transforming and empowering an organization's workforce
Security Transformation: building security and compliance into IT products and services
All these transformations depend on data, integration and workflows. The Boomi platform provides critical capabilities for all of them and soon will provide even more assistance for organizations seeking to transform how they work.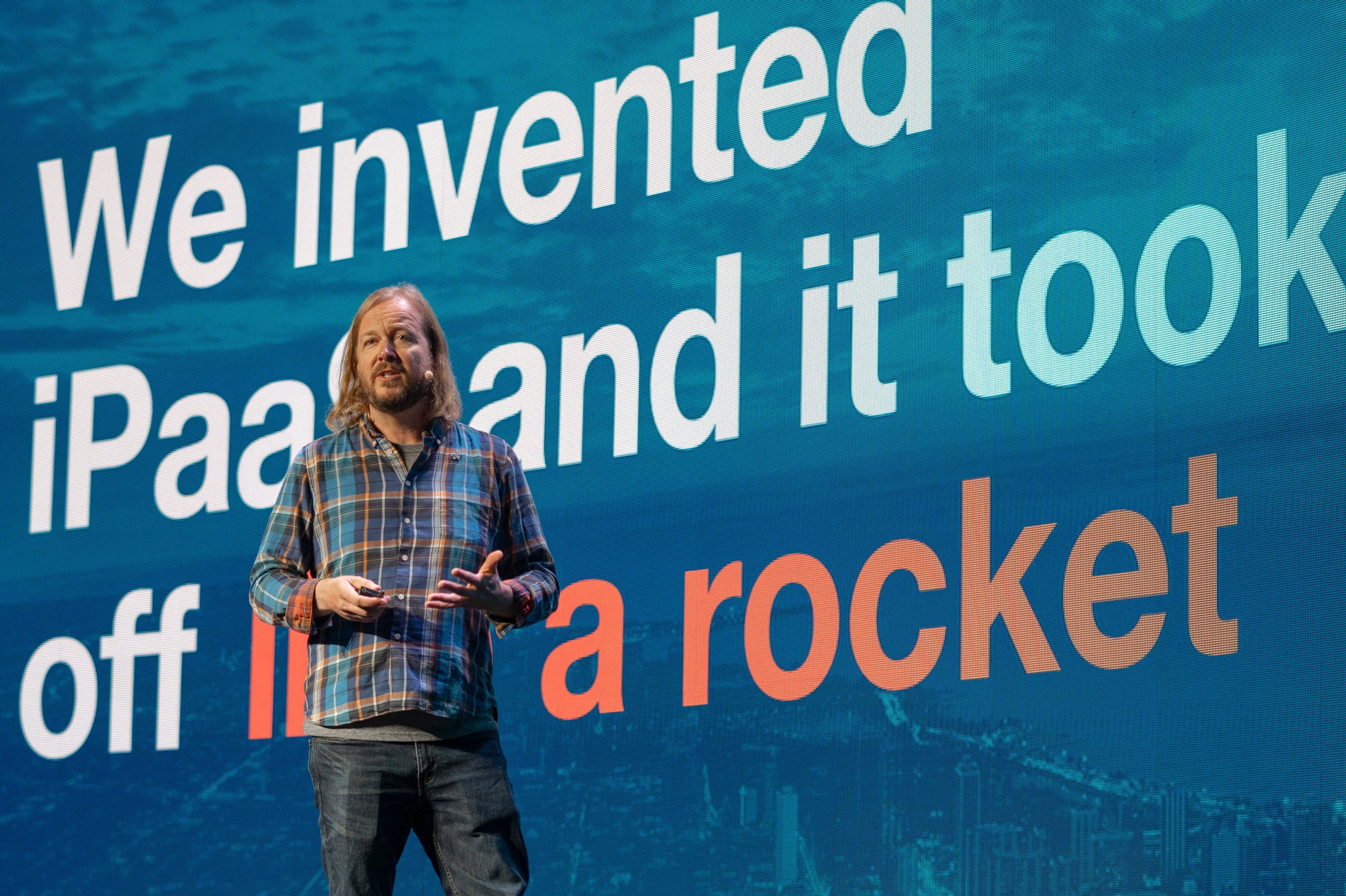 Redefining the "i" in iPaaS to stand for intelligence, Boomi announced new AI-driven guidance that simplifies and accelerates the creation of integrations and workflows, drawing on more than 30 terabytes of metadata the company has collected from a decade and a half of helping its customers manage their integrations and workflows. Boomi, the pioneer of the iPaaS, is now redefining it for the modern enterprise.
The Boomi platform, soon bolstered with new features such as API lifecycle management and Boomi Connect Now (a self-service offering that non-technical users quickly build integrations), gives organizations the platform they need to tackle digital transformation successfully.
Attendees, including industry analysts, were impressed. IDC analyst Maureen Fleming tweeted: "New version of Boomi platform sets the bar for the rest of the integration market. Great to see the vision that went into this."
As John Furrier, founder of SiliconAngle and co-host of TheCube, pointed out, when Boomi delivers so much value for connecting data, people, devices and apps, it's "no longer just an integration platform — it's a data trust platform."
Boomi Customers Finding Unlimited Possibilities
In the keynote presentation, in awards ceremonies and in breakout sessions, Boomi customers demonstrated the innovations they have created with our platform.
Sky Media, which provides telecom and TV services in the United Kingdom, is using Boomi to connect more than 100 data sources for their customer service agents, building intelligence into IT systems to resolve technical issues and customer inquiries faster and far more efficiently.
Thanks to Boomi, Sky customers now begin 69 percent of technical inquiries by using a new self-service mobile app. They're able to resolve most problems in five clicks or less, saving Sky $7.77 million. In addition, using intelligence delivered through the Boomi platform, Sky customer service agents are able to fix many problems before customers notice them.
"We wanted to move into something transformational, to connect all of the underlying data sources, and process them with intelligent algorithms," said Olive Perrins, service strategy manager at Sky. "Boomi makes it easy to do that."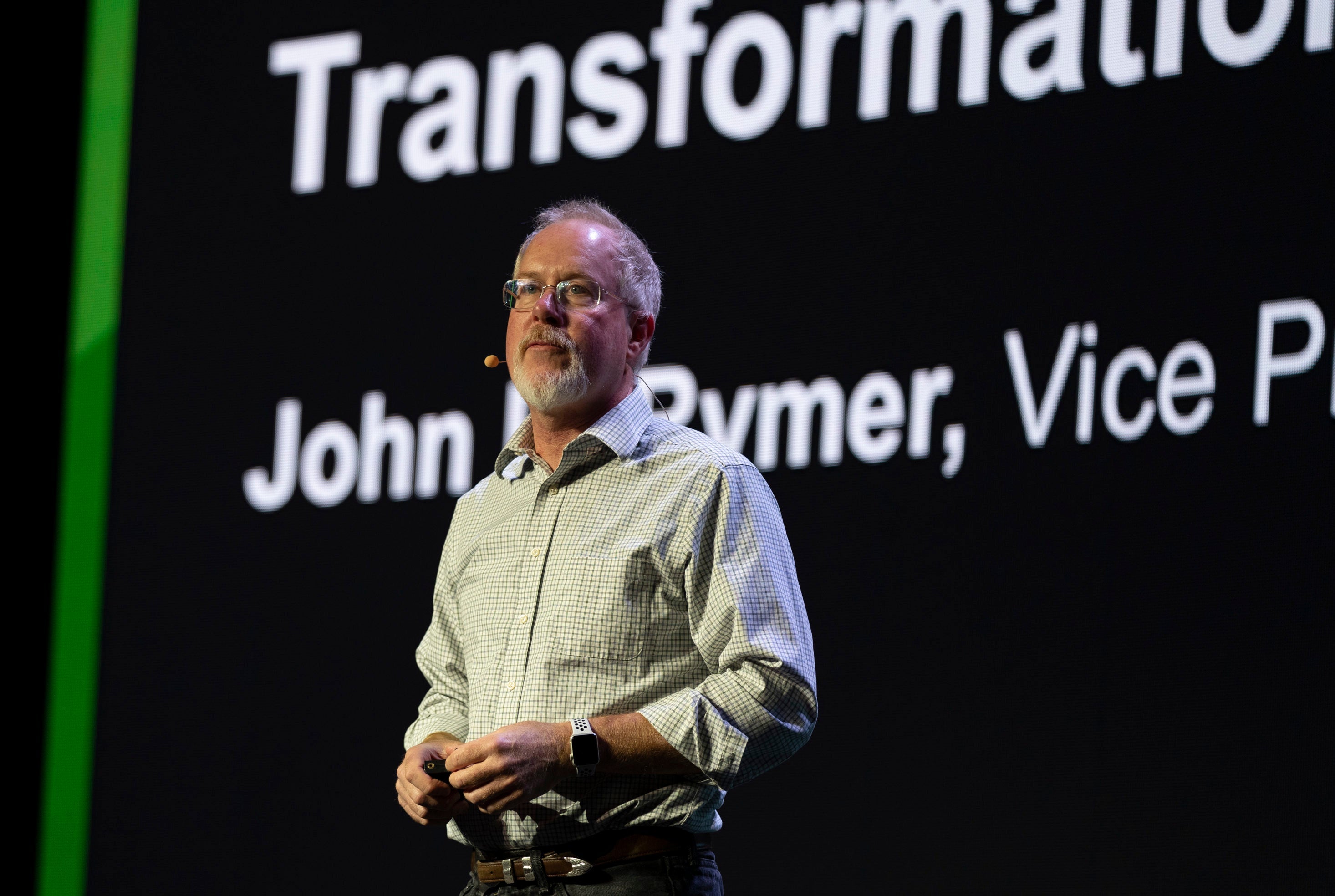 Another major global corporation, American Airlines, now the world's largest commercial air carrier, and Deloitte rely on Boomi to connect the airline's SuccessFactors human resources platform to more than 136 external systems and 327 internal systems, providing fast, consistent access to the data needed for its 325,000 employees.
But Boomi is not just for the Fortune 500. It is proving just as effective for supporting smaller, cutting-edge companies looking to get big.
digitalAngel, a Dutch start-up, worked with Nalta, one of Boomi's top partners in Europe, to create an IoT network connecting medical devices — smart mattresses, to begin with — with mobile apps providing notifications for caregivers. The service, built from the ground up using the Boomi platform as its foundation, helps nurses monitor patients while connecting all the data and applications for managing staff and administrative tasks.
For its ground-breaking use of integration. digitalAngel won a Boomi Emerging Technologies award. Other customer awards presented at the conference included:
These companies are highlighting the unlimited possibilities for innovation that the Boomi platform makes possible. Charter Communications, for example, is using Boomi Flow to streamline chatbot interactions with telecommunications customers, while Umbra, a designer and manufacturer of housewares, is using the unified Boomi platform to more quickly onboard trading partners, achieving an astonishing 1,600 percent ROI.
As clearly demonstrated at Boomi World by our customers, regardless of your organization's transformation journey, the Boomi platform can help unlock the possibilities for your business.
Already wanting more Boomi? Registration is now open for Boomi World 2019, held October 1-4 in Washington, D.C.